Last weekend, Walnut Hill Park in New Britain, Connecticut, was awash in pink for the annual Race in the Park, on behalf of breast cancer research.
Throughout the event, breast cancer survivors were honored with a special breakfast, mini manicures, chair massages, and other amenities celebrating their courage and perseverance in battling this disease.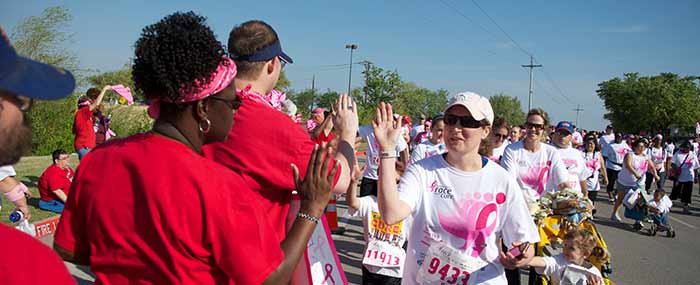 The good news is, since 1990, more and more women are surviving a breast cancer diagnosis. The bad news is, many survivors continue to wrestle with feelings of anxiety, fear, and other distress requiring psychological intervention and care.
That's why I wanted to share a recent study that focused on which approach could be more helpful to breast cancer survivors in managing symptoms of depression, trauma, and pain.
Survivors of stage I to III breast cancer were randomly assigned either a mindfulness-based cancer recovery group, (MBCR), a supportive-expressive therapy group (SET), or a 1-day stress management seminar (SMS), intended to serve as a control group.
Those in the MBCR group participated in 8 weeks of training in mindfulness practice that was patterned after mindfulness-based stress reduction (MBSR). Those in the SET group participated in 12 weekly group therapy sessions facilitated by therapists.
Linda E. Carlson, PhD and researchers at the University of British Columbia measured both psycho-social outcomes for the two treatment options, as well as stress-related biomarkers.
In addition, since abnormal cortisol profiles have been connected to both poorer psychological functioning and shorter survival time in several types of cancer, researchers measured cortisol levels in the saliva of participants. Carlson and her team wanted to see whether or not they could find objective biologic results in response to the two therapeutic options.
Okay, now on to the results.
Although both types of treatments showed clinically meaningful improvements in both patient-reported outcomes as well as in the cortisol profiles, the results showed superior improvement among those in the MBCR group.
Participants who received training in mindfulness showed a greater decrease in symptoms of stress and an overall improvement in quality of life and social support.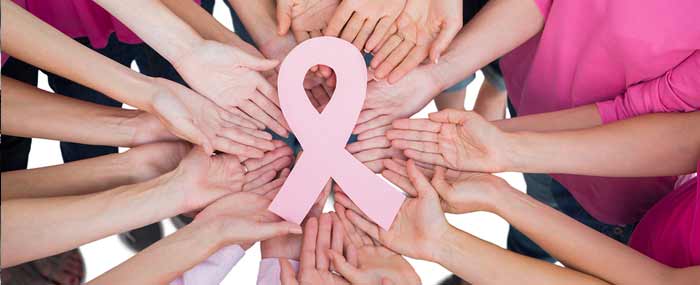 Now, this study was limited to survivors of breast cancer only, so similar results couldn't necessarily be generalized to other types of cancer or disease. And I'd also be interested in seeing additional research regarding the long-term benefits of MBCR for breast cancer survivors.
If you're interested in reading more about this study, you can find it in the Journal of Clinical Oncology, Volume 31, September, 2013 issue.
When I think about all those strong, courageous breast cancer survivors who were celebrated in the park last weekend, I'm grateful to see this kind of research acknowledging the potential for mindfulness practice in helping them achieve greater health and wholeness.
How about you? How have you seen mindfulness training used to complement recovery after serious illness or injury?
And, do you know any breast cancer survivors you'd like to acknowledge? Maybe you could share this post with them. If so, be sure to let me know in the comments below.