In the news, on the Internet, even behind bars . . .
. . . mindfulness is everywhere, and it's being used in new and exciting ways everyday.
As the Making Mindfulness Work series comes to a close, what better time than now to look back and reflect on what we've learned.
These past six weeks have been quite a journey, and our knowledge base has grown week after week.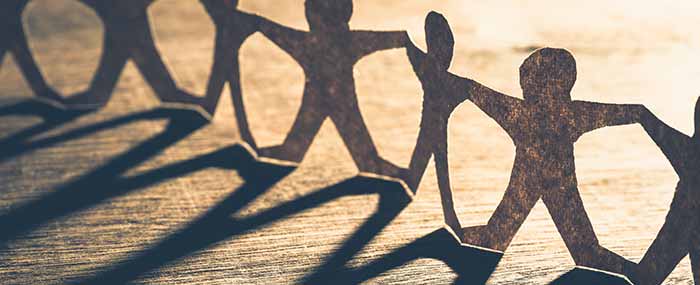 The comment boards have been filled with thoughts from practitioners all over the world, and I'm so inspired by the conversations that have taken place – whether they're meant to share resources, or even personal experiences with mindfulness.
During the series, 10,128 practitioners from 73 countries joined us to hear about new ways to apply mindfulness to their life and work.
It's so gratifying to see this kind of participation. Not only does it show us that mindfulness is changing lives all over the world, but the strong international presence also adds a valuable global perspective to our comment boards.
Here are some of the thoughts from this year's mindfulness series that have really stayed with me:
"I found very useful [Tara Brach's] RAIN. I work with cancer patients and I used to ask them to put their hands on the surface of the painful sites and ask them to say 3 times 'I accept my pain I want to relieve my pain,' and in 90% of the cases the pain is reduced by 3 or more points in a VAS. Now I found a deeper meaning in your self-compassion physical manifestations."
Dr Pablo Mountford, Buenos Aires, Argentina
"Always grounding to listen to Jack Kornfield. I've always been leery of the word 'love', and tend not to use it generally, as it's a conundrum wrapped in an enigma. With clients and myself, I speak of respect, patience, mindfulness and humour (humor to you!). I think its my behavioural psychology roots which want to help people step out of emotions and observe clearly through a different linguistic lens. Love is overshadowed by denotations and connotations which confuse and obscure."
Dawn Baker, psychologist, Brisbane, Australia
"Once again, a big winner! Dan Siegel's field is incredibly intriguing. Differentiating Mindfulness and Presence is brilliant! As I work with Mindfulness as Stage One to all other work, it's great to look at other perspectives on what I call the puppet and the puppeteer relationship. Sometimes we call it the Consciousness and the Avatar. Imagine playing chess with your eyes at board level. This is the way most people address life. As soon as we can look down on the board, everything becomes so much clearer. And yet, we can't ignore the fact that we do inhabit the chess piece as well. Brilliant work, wonderful series, thank you!!"
Ian Blei, Integral Coach, San Francisco, CA
If you joined in the conversation on the comment boards (or our blog), thanks for your participation. Your active involvement makes our programs more than just webinar series – they bring together a powerful community of support and healing.
So thank you again for joining us. And if you haven't been following the series, you can check out our other courses on mindfulness here. 
If you were able to attend the webinars (even just one), what were some of your major takeaways? Have you applied any ideas from the series in your practice? We'd like to hear your experience. Please share your thoughts below.