Here at NICABM, we do like to keep things new and fresh.
But this time of year, there's one tradition we've all become particularly fond of . . .
. . . and that's choosing the charity that will get half of the proceeds from our holiday special.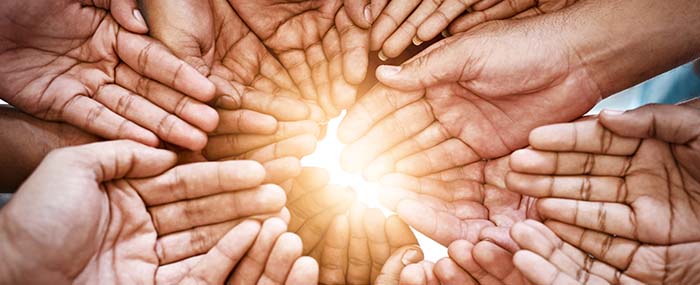 Every year, each member of the NICABM staff gets to pitch a charity of their choice, and it's always rather moving to see which ones they're most passionate about.
So, each staff member gives a presentation about their chosen charity . . .
. . . and then we have a vote.
It's a totally transparent process, and my vote has the same weight as anyone else's (and I'm curious to see whether this year will make three in a row for my choice of charity being out voted).
Charity Navigator is often the first stop for a little research to back up their choices – it gives comprehensive lists of charities, focusing on everything from environmental causes to the arts and humanities, and gives each a score based on financial health, and accountability and transparency.
In an exciting twist during this year's meeting, two of our staff members actually chose the same charity, OneAcre, without even consulting one another. And it made it to the final round.
So these are the three charities we've narrowed it down to:
Love146 – an organization working towards ending child trafficking around the world
charity: water – a group whose goal is to provide healthy drinking water to people everywhere (and a favorite of ours in the past)
One Acre Fund – a charity that provides support to farmers in Africa and aims to turn them into self-sustaining entrepreneurs
So which charity got our vote this year?
We'll reveal it in our next blog post (and you'll get the details about our Holiday Special).
I'm so grateful to be able to give this year.
And as the year comes to an end, what are you grateful for this holiday season? Please share your thoughts in the comment section below.