Many of us were drawn to our profession because we wanted to help people . . .
. . . but what happens when fewer and fewer people seek your help?
With the economy and people having busier lives, a lot of practices are starting to see a steady decline in clients coming in on a regular basis.
And attracting new clients isn't any easier.
Even graduate schools have started to add marketing ideas to the counseling and clinical psychology curriculum. But many seasoned practitioners in the field now don't have that advantage.
Meanwhile, other forces are competing with psychotherapy.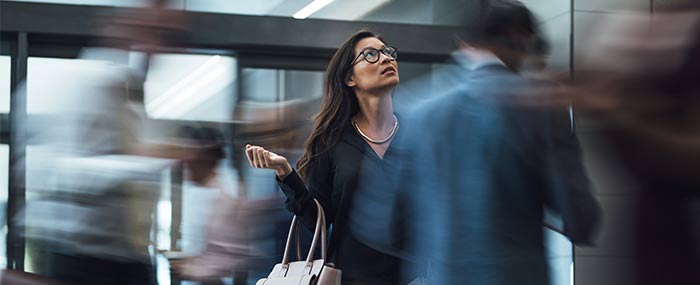 In 2010, the American Psychological Association put out an article entitled, "Where Has All the Psychotherapy Gone?" and the results now confirm current trends. It revealed how fewer and fewer patients, instead of seeing a therapist, were opting for pharmaceutical treatments alone.
According to a 2008 study, 57.4% of patients, particularly those with anxiety, depression, and childhood-onset disorders, received medication only – with no psychotherapeutic interventions.Another recent study done with soldiers found that a majority preferred self-administered and more portable interventions (like MP3 downloads of guided imagery) rather than an office visit to receive one-on-one services.
And some people in need of treatment are skipping licensed practitioners altogether and opting for coaching (an entirely unregulated industry).
So where exactly does that leave us? What can we do to stay alive?
There is a way for you to take back control. Your connection with people is important and they can benefit from your services.
But it might require you to rethink the way you deliver your service.
Perhaps it means that you might totally want to rethink it.
I was recently leading a workshop for some of the top authors and speakers in our field. Over the past 3 years, I've been helping some of my colleagues use the same reaching-out tools that NICABM has been developing. In the workshop, I suggested that participants separate the content of their expertise from the format of their service.
Another way to say this is to separate your content specialty from your mode of service delivery.
For instance, these were world-class experts in mind/body medicine, trauma, couples counseling, and hypnosis – and their predominant formats for delivering their expertise included writing books, attending conferences, speaking to large audiences of practitioners, and leading workshops.
Your expertise might be in those areas as well, or it might be something else, such as working with veterans, survivors of sexual abuse, or people with chronic pain.
Right now, your format for service delivery might be to see patients one-on-one . . . or perhaps as couples or in small groups. Or you might be teaching graduate students.
But in order to keep up with the changing dynamics of current practices, your mode of service delivery may have to shift.
You may need to start thinking more flexibly about the format you'll want to use in delivering your expertise.
Plus, there could be so many potential benefits.
You would be reaching more people from all over the world who could benefit from your expertise.And you could have more free time for yourself and more flexibility in your professional schedule.
We'll be explaining more about how to do this soon, so stay tuned.
In the meantime, let us know how you feel about your practice as it is now.
Would you be willing to try something new to reach more people? Would you like to arrange your own schedule and have more free time?
Please share your thoughts in the comments below.