There's something that affects about 15 million people in the United States alone . . .
. . . and it can make simple things like talking to others, or even looking in the mirror, seem absolutely terrifying.
I'm talking about social anxiety disorder (SAD) – a feeling of overwhelming emotional distress that, for so many, often stands in the way of living life to its fullest, and having meaningful relationships with others.
To help people suffering from this disorder, Philippe Goldin, PhD and researchers at Stanford University compared the effect of mindfulness based stress reduction (MBSR) versus aerobic exercise on the brain for people with SAD.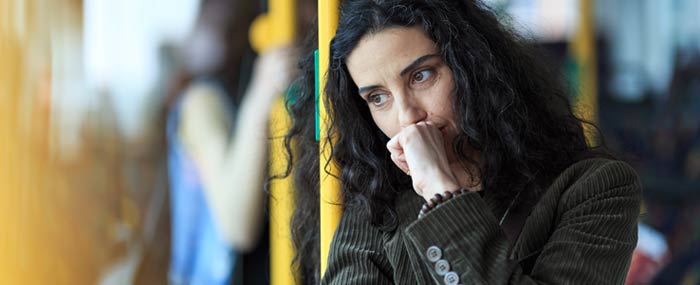 They wanted to see which would have the most positive effect on participants' distorted self-image.
Researchers randomly assigned participants to an MBSR group or an aerobic exercise group. The MBSR group participated in eight weekly 2.5-hour mindfulness classes, a 1-day meditation retreat, and daily home practice. Their meditation training ranged from formal meditation to informal practice, and incorporated Hatha yoga.
The aerobic exercise group was given a 2-month gym membership, and were required to participate in at least one weekly group exercise session, and engage in individual aerobic exercise at least twice per week (for eight weeks).
Participants were given a self-referential encoding task before and after the eight weeks to determine if and how their self image changed.
During the task, participants were shown negative and positive self trait adjectives, and asked to decide whether positive or negative adjectives described themselves.
fMRIs were used to determine if there were any differences in brain area activation between the groups.
So what did researchers discover?
The participants who took part in the mindfulness training reported fewer self-referential negative trait adjectives. And when they saw these negative words, they had greater brain response in the posterior cingulate cortex – an area of the brain that has been linked with attention and awareness.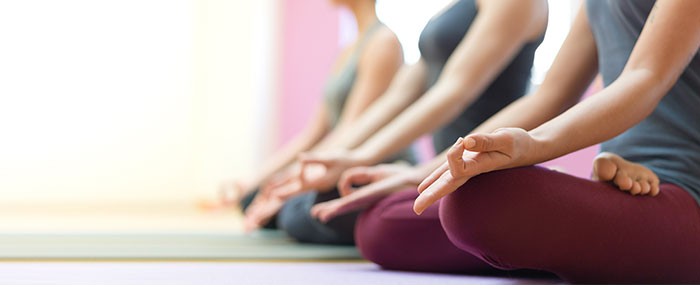 Participants in the MBSR group also reported less severe symptoms of social anxiety.
Of course, it's important to keep in mind that further research needs to be done. For instance, this study lacked a no-treatment control, which might have provided more insight into just how great these improvements were.
Ideally, I'd prefer to see a study use both a control treatment and a no-treatment control. In this case, a no-treatment control might have provided insight into what impact extra attention of any kind might have had upon participants.
As researchers continue to look into the positive effects that both mindfulness and exercise can have on the body, it's not entirely surprising that both have positive benefits on the mind.
But what's really exciting is just how beneficial mindfulness alone can be – especially as a simple drug-free treatment for social anxiety.
Mindfulness is something that just about anyone can do, and it can help with more than just overcoming stress and anxiety. It can also help people strengthen their relationships, cultivate compassion, and overcome feelings of unworthiness.
What strategies have you (or your clients) used to overcome anxiety, improve relationships, or perhaps, learn to feel more worthy of love? Please let us know in the comments section below.