Is there a link between PTSD and our body's immune response?
Well, research published in the Journal of Brain, Behavior, and Immunity has stretched beyond focusing on what happens to the body's nervous and endocrine systems after trauma. . .
. . . and researchers have discovered a connection between trauma and the body's immune system. More specifically, researchers have become curious about how trauma affects inflammation – as well as whether inflammation influences the development of PTSD.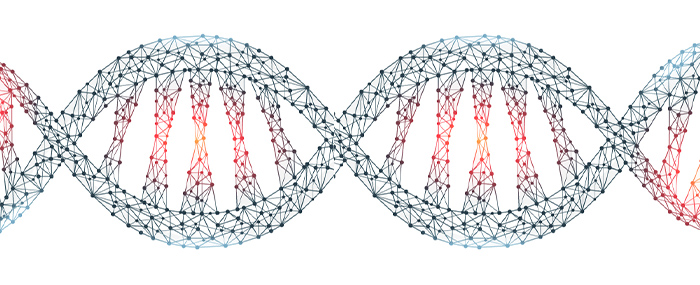 Mark Miller, PhD and his team from the Boston University School of Medicine took this one step further. They wanted to look at how epigenetics might influence the link between PTSD and inflammation.
In a study from January 2018, Dr. Miller and his team were able to pinpoint how traumatic stress influences one important gene associated with inflammation, the AIM2 gene.
You see, previous research had identified the protein CRP, C-reactive protein, as a major player in our response to inflammation. CRP can act like an internal firefighter – it puts out the blaze of inflammation in the central and peripheral nervous system.
And the gene most responsible for producing CRP is AIM2.
Now when the immune system is at rest and there is no inflammation, a specific part of AIM2 is methylated – that means the genes are tightly bound together and are turned "off." And when AIM2 is off, CRP is not being made because there are no fires to put out in the body.
So what can cause AIM2 to switch "on"?
Well, stress can be a big factor – and as we know, stress can contribute to inflammation.
But when AIM2 switches on, it also raises CRP levels in the blood to reduce inflammation.
So these researchers wanted to find out two things. First, did traumatic stress contribute to turning this gene "on?" And second (and perhaps more importantly), if AIM2 didn't turn on and CRP levels remained low – would that influence the development of PTSD?
In this study, Miller and the team took blood tests of 288 post-9/11 US military veterans who had experienced traumatic stress during deployment in Iraq and/or Afghanistan.
After analyzing their blood samples for CRP levels and doing a clinical assessment of the veterans, the researchers' findings were two-fold.
They concluded that after traumatic stress, CRP levels are elevated. This means that trauma has an epigenetic influence that turns AIM2 "on." So trauma can lead to inflammation in the body. But CRP helps to reduce that inflammation.
Now here's the other implication of the researchers' findings – people who have experienced trauma but have low CRP levels (either due to a failure in epigenetic control of AIM2 or some other genetic mutation) might be at a higher risk for developing PTSD.
While it's still too early for these findings to have any immediate clinical application, researchers are hopeful that this study is a step forward in identifying how PTSD impacts gene expression and the body.
Of course, we do need to keep in mind some limitations of this study. The research could have been strengthened by using a control group.
Given that you could not use a randomized design in this study, it would be nice to see a future effort conducted with a prospective design.
If you'd like to read this study for yourself, you can find it in the Journal of Brain, Behavior, and Immunity, volume 67, pp. 194-202.
For the latest insights from Bessel van der Kolk, MD; Pat Ogden, PhD; Stephen Porges, PhD; and Ruth Lanius, MD, PhD, please join us for the Treating Trauma Master Series. 
Now I'd like to hear from you. What have you found helpful in working with clients who struggle with PTSD?
Please leave a comment below.