Pioneers in the field of brain science and the treatment of trauma are continually researching new ways to help treat post-traumatic stress disorder (PTSD) . . .
. . . and it looks like they've found something that works with the plasticity of the brain to help people gain control over a restless mind.
R.C. Kluetsch, MSc and a team of researchers wanted to find out if neurofeedback training can change the plasticity of brain networks linked to PTSD.
The research team investigated whether a single session of electroencephalographic (EEG) neurofeedback training would affect the state of anxiety and arousal in a group of 21 people with PTSD related to childhood abuse.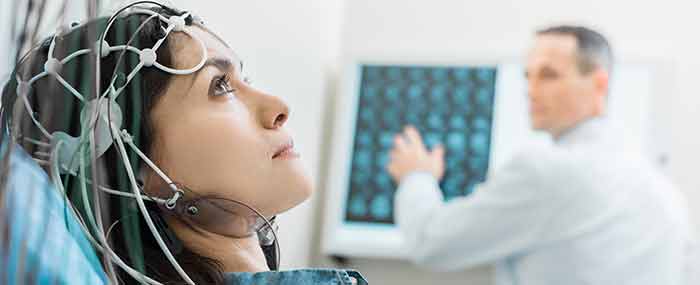 This neurofeedback session was aimed at teaching subjects how to reduce specific brain waves associated with anxiety and arousal. Each person was observed under a resting-state functional MRI (fMRI) scan before and after they underwent 30 minutes of EEG neurofeedback.
Researchers were looking for any differences in connectivity within areas of the brain.
They found significant correlations between the EEG and fMRI network activities, as well as subjects reporting a greater sense of calm. Together, these results indicate that neurofeedback played a direct role in the way the brain processed emotions for these people.
Now the researchers only looked at a small sample of folks who had PTSD. It would be good to see this intervention done again with a larger sample. It would also be good if the next study included a control group of participants receiving some other intervention.
But this study certainly helps to shed some light on the mechanisms behind neurofeedback, and it could lead to more interventions targeted at helping folks with PTSD learn how to better regulate their symptoms, even outside the clinician's office.
Neurofeedback is just one technique to help patients with PTSD. There are plently more techniques you can learn about, just click right here.
And if you'd like to know more about the study above, it was published in Acta Psychiatrica Scandinavica in August 2014 (Volume 130, Issue 2).
Have you worked with neurofeedback in your clinical practice? Please share your experience in the comments below.