Back in 2010, the year before NICABM's last conference at Hilton Head, I faced one of my biggest fears.
Our conferences had been going on for over 20 years. They were profitable, and they brought people together from all over the United States to learn about the latest in mind-body medicine.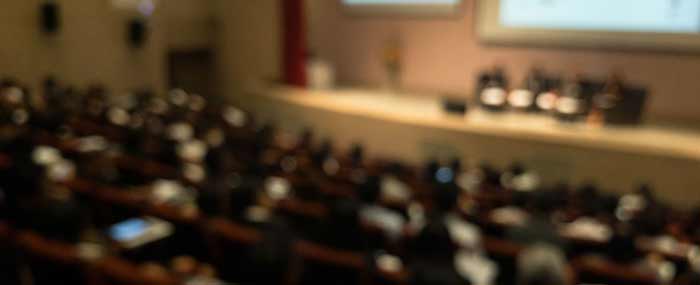 But it took a lot of time, energy, and people to organize those conferences, which put a limit on everything else we could do.
So I took the bold step (or at least it seemed bold at the time) of considering the choice to discontinue the conference.
The night before the last day, I went to bed knowing that the following day, I'd be announcing that the following year (2011) would be our final meeting. I remember I didn't sleep a wink as I tossed and turned, wondering if I was making the right decision.
I crawled out of bed the next morning, put on my makeup (in an attempt to look like a woman who'd gotten a good night's sleep), and at the end of the conference, I made the announcement.
While there are things I miss about those gatherings – like getting together with people who I'd come to know and love over the years, I can honestly say. . .
. . . I don't for one moment regret the decision I made to take NICABM in a new direction.
This one decision has opened so many doors—doors to opportunity and dreams I had yet to even consider.
I faced a fear that day—one that took me way out of my comfort zone and helped set me on a path that's been even more rewarding than I ever could have imagined.
Having the courage to step out of the box might mean feeling scared or losing sleep, but it can also lead to realizing dreams you never even knew you had.
It's natural to experience fear, but trying something new can be so rewarding.
What keeps you from stepping out of the box and doing your own thing? For me, it was fear of the unknown. How about you?
Please share your thoughts below – I'm looking forward to reading them.