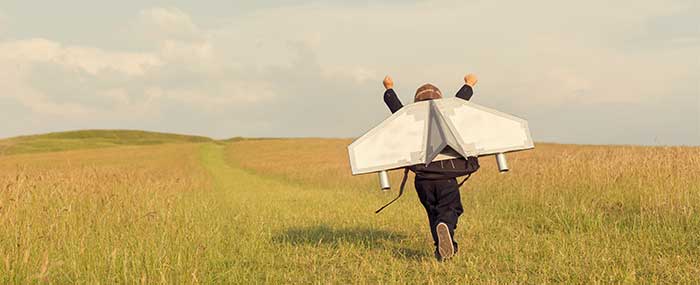 Throughout this year, I've found myself continually inspired by the practitioners who make up the NICABM community. And if you're reading this, that means I'm talking about you.
As practitioners, we dedicate ourselves to helping people transform their lives. It can be a challenging endeavor, but it's worth every ounce of effort.
But every now and then, it might be nice to take a moment to put things into perspective and see if there's anything we can do different, or perhaps better. That's why I thought I'd share something I wrote . . .
. . . as we're wrapping up another busy year of accomplishments, and preparing to begin anew, I hope you'll be motivated to take some risks and dream big.
A Prayer for Pioneers . . .
By Ruth Buczynski
May you have big dreams, far beyond anything you can imagine today
May you trust that you have special gifts and vow to share them with the world
May you walk side by side with your fear, and know that being afraid is human
May you refuse to give up in the face of uncertainty or "something different"
May you learn how to say no and when to say yes
May your discomfort with complacency eclipse your fear of failure or the unknown
May you resolve to just "go for it" even when the world tries to hold you back
May you never settle for "good enough" when you can have much more
May you find fulfillment in your successes and motivation in your failures
May you leave the complaining to sissies and never back away from a challenge
May you cast off the shell that keeps you from blossoming, and never crawl back into it – no matter what
life throws at you
May you never be limited by anyone, not even yourself
May you find wealth in love, happiness, and success
Remember, it's folks like you who have the gift to help make a real difference in the world.
I encourage you to go, get out of your comfort zone, and take action today. Set out on a journey; make your dreams a reality.
I hope this inspires you, and I'm curious…
…what are some of your "big dreams" for the future? Is there an important project you've already gotten started on? Just leave a comment below.