Have you ever seen colors spelled out using the wrong color font?
It's called the Stroop task and it might look like this: Red Blue Green Yellow. Instead of reading the word, you have to determine the color of the word.
Researchers from the University of Toronto, led by psychologist Michael Inzlicht, PhD, examined subjects' brains during the Stroop task to find out if believers' and non-believers' brains functioned differently under stress.
Subjects had a split second before having to push a button indicating what color they saw. At the same time, they were hooked up to a brain monitoring device which measured activity in the anterior cingulate cortex (ACC).
The ACC is a part of the brain that fires when we need to modify our behavior in a stressful situation, like when we make a mistake or when we experience uncertainty.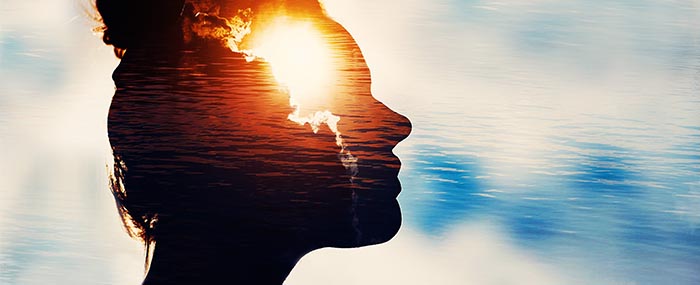 Participants who had stronger religious beliefs made fewer mistakes on the Stroop task and, when they did mess up, exhibited less ACC firing.
According to this study, spiritual and religious beliefs may help prevent anxiety and reduce stress by means of regulating a certain part of the brain.
Researchers found the same results even when they took subjects' IQ and personality into account.
Now this study wasn't randomized or controlled, so we cannot determine causation, but the results do suggest that religion and spirituality could be a factor in lessening anxiety during pressure situations, as well as lowering stress when we make mistakes.
You can find the full article in Psychological Science.
Spirituality may be useful in building confidence about the unknown and preventing anxiety when we make a mistake. People make errors on a daily basis − it's part of being human, but sometimes we can be too hard on ourselves.
Because spirituality can have practical applications for improving daily life, we pulled together some of the world's top spiritual teachers to share their wisdom.
Has spirituality ever helped your patients forgive themselves for mistakes they've made? Please leave a comment below.