It can happen in the blink of an eye . . .
. . . a healthy person on the way to work is suddenly blindsided by another car, and the aftermath can impact not only the driver, but her family and friends as well.
Months, maybe even years of surgery, physical therapy, care giving, and treatment may follow and, in the case of traumatic brain injury (TBI), lingering depression may result.
That's why Michel Bédard, PhD, and fellow researchers at the Northern Ontario School of Medicine wanted to look at the effectiveness of mindfulness-based cognitive therapy (MBCT) to reduce symptoms of depression among people who had suffered a TBI.
Researchers assigned participants to either an MBCT treatment group or a control. Those in the treatment group took part in a 10-week program during which they were introduced to elements of MBCT including meditation techniques, breathing exercises, gentle yoga, awareness of thoughts and feelings, acceptance, and staying in the present.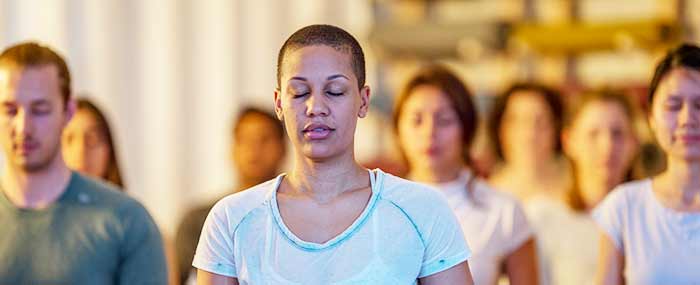 In order to address issues particular to TBI, however, some of the exercises were adapted to focus specifically on problems of attention, concentration, memory, and fatigue. Participants engaged in weekly one and a half hour sessions as well as recommended 20-30 minute at-home practice sessions.
So what did Bédard and his team find out at the end of the 10 weeks?
Compared to their baseline measures, those who had participated in MBCT experienced a reduction in symptoms of depression.
What's more, this result was still present three months after completion of the study.
While these findings are encouraging, we do need to keep in mind certain limitations. For instance, participants self-selected into the study. In addition, researchers relied on participants' self-reports regarding how well they had adhered to the assigned home exercises.
If you're interested in reading more about this study, it was published in September, 2013 in The Journal of Head Trauma Rehabilitation.
How has mindfulness eased symptoms of depression for you or your clients? Please tell me about it in the comments below.