If you read my last blog, you would have seen the video about Dance for PD®, an innovative program for people battling the symptoms of Parkinson's Disease.
Dance for PD® is so effective because it allows participants to step out of the patients' role and just move – creating beauty while engaging mind, body, and spirit. Friends and spouses of program participants enjoy taking these classes, too.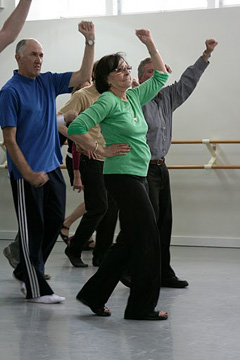 The freedom of movement is something that many of us may take for granted. After seeing the video, I'm feeling much more mindful of the joy of moving.
The video brought up five points about dance that I think need to be reiterated:
Dance develops flexibility and instills confidence.
Dance is a stimulating mental activity that connects mind to body.
Dance breaks isolation.
The basis of dance is rhythm.
The essence of dance is joy.
Photo Taken by Amber Star Merkens
When I take all of these points together, it reminds me how perfectly dance can be utilized as an exercise in mind-body-spirit medicine.
A number of studies have been published in that last few years looking at the effects of dance on Parkinson's Disease symptoms.
ME Hackney, PhD and GM Earhart, PT, PhD from the Washington University School of Medicine looked at the effects of partnered vs. non-partnered tango lessons for people with Parkinson's Disease.
After having the participants take twice-weekly tango classes for 10 weeks, they found that both groups saw significant improvements in gait and balance, both immediately following the class completion and one month later.
One of the only differences between the groups was the increased enjoyment and interest in continuing the lessons as expressed by the partnered group.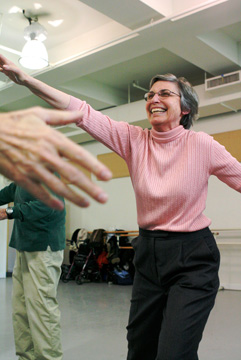 You can read the whole study in the May 2010 issue of Neurorehabilitation and Neural Repair.
While the focus of this study may be on movement and the positive emotional and spiritual changes that result from dance lessons, dance can also trigger important neurological changes via our capacity for neuroplasticity.
Have you used dance or other movement programs with your patients? Do you have ideas for further application of these types of programs? Please leave a comment below.