Cigarette smoking is the leading cause of preventable death in the United States.
Despite years of treatment, research, and activism, we still don't have a really effective program to help people quit smoking. The traditional behavioral treatments haven't improved much over time.
But what if mindfulness meditation could do what traditional programs don't?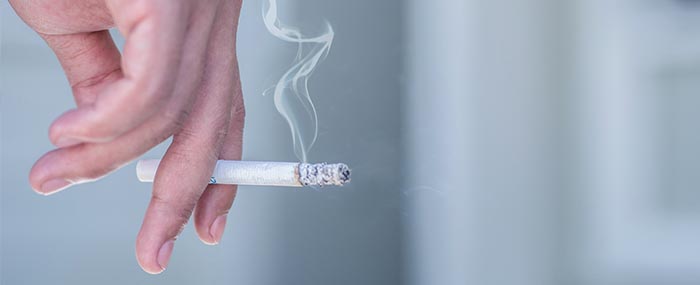 Judson Brewer, PhD and his colleagues at the Yale School of Medicine wanted to know how a mindfulness training program would compare to Freedom From Smoking – an established, validated, and widely used program for smoking cessation developed by the American Lung Association.
They randomly assigned 88 treatment-seeking, nicotine-dependent adults to one of two groups. One group received a 4-week mindfulness training program that emphasized momentary awareness along with acceptance of cravings and negative emotions.
The other group served as the control and took a 4-week Freedom From Smoking program that focused on self-monitoring, identifying the triggers that induce cravings, and creating a plan to quit.
Throughout the treatments, researchers collected both self-reports and carbon monoxide exhalations from participants to find out whether or not they continued to smoke. They also followed up with participants at 4, 6, 12, and 17 weeks after the beginning of treatment.
After 17 weeks, 32% of the people in the mindfulness group had not smoked during the week leading up to their follow-up appointment. While that might sound low, only 6% of the people who took the Freedom From Smoking program had not smoked a cigarette the week before their check-in.
This research shows the exciting potential of mindfulness meditation to help clients with addictions.
I especially like this research because it uses an active control – one that compares mindfulness to an established treatment. If we really want to provide the best care for our clients, this is the kind of research we need to see.
If you'd like to read the full study, it's available in Drug and Alcohol Dependence.
Have you used mindfulness meditation to help patients with smoking or substance abuse difficulties? Please share your experience in the comments below.