I've been talking a lot about trauma and trauma prevention in the past weeks, yet there is one group of individuals with a potential risk of traumatization who I haven't yet discussed: you.
Anyone in the health or mental health community inherently knows about compassion fatigue, even if you don't know the official definitions.
How many times have you gone home at night and then dreamt about a particularly tricky or heart-wrenching case?
If you have (and I know that I fall into this group), then you're certainly not alone.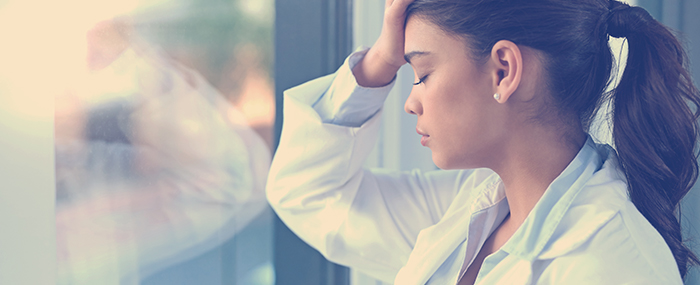 Social workers, counselors, nurses, psychologists, doctors. No one health or mental health field has fully escaped the effects of secondary traumatic stress disorder.
PubMed, the National Library of Medicine's electronic publication database, is full of articles trying to document and then suggest treatment paths for practitioners who have endured compassion fatigue – or secondary traumatic stress disorder, as it's officially called.
These studies aren't limited to the US or even to the English language – studies have also been published locally in French, Chinese, and Romanian, just to name a few.
With so many studies out there, I want to highlight the findings of University of Georgia School of Social Work's Brian Bride, PhD.
Through a series of studies, he has found the following results:
Among juvenile justice education workers in the study, 39% met all three core criteria for post traumatic stress disorder (Journal of Correctional Health Care).
Social workers are highly likely to experience secondary traumatization through their work with traumatized populations. Many social workers are likely to experience at least some symptoms of STS and a significant minority may meet the diagnostic criteria for PTSD (Social Work).
This Social Work study found that:
40 percent thought about their work with traumatized clients without intending to
22 percent reported feeling detached from others
26 percent felt emotionally numb
28 percent had a sense of foreshortened future
27 percent reported irritability
28 percent reported concentration difficulties
Recently, Cheryl Beck, DNSc, CNM, FAAN at the University of Connecticut's School of Nursing conducted a systematic review of papers about secondary traumatic stress in nurses.
While Cheryl found that more studies with consistent and comparable measuring tools were needed, she also found that studies have reported the presence of secondary traumatic stress in forensic nurses, emergency department nurses, oncology nurses, pediatric nurses, and hospice nurses.
To hear more from her and other experts check out our other courses, click here
Please share your experiences with secondary trauma or compassion fatigue in a comment below.