A late night at work, too many things on the to-do list, or maybe you were startled awake by a nightmare . . .
. . . most of us have experienced lack of sleep at some point in our lives (and for some, it can feel more like the norm than the exception).
But, missing out on sleep can lead to learning difficulties, problems with motor control, and general irritability – it just makes our brain unhappy.
So what exactly is going on when we do get a good night's sleep that helps us feel so refreshed and clear-headed?
Well, a couple years ago, Maiken Nedergaard, MD, DMSc and her team of researchers at the University of Rochester Medical Center discovered important mechanisms in the brain that are responsible for preventing waste products to build up. They called it the "glymphatic" system.
Essentially, the glymphatic system flushes fluid from the brain through the space between brain cells, carrying away any "debris" to the liver, where it gets disposed.
More recently, Dr. Nedergaard had a hunch that the sleep-wake cycle might play a role in regulating the glymphatic system, so she set to work using new imaging technology called two-photon microscopy to examine the brains of live mice.
Researchers did a series of experiments looking primarily at the amyloid-beta, a natural byproduct of brain function that, when it builds up, can lead to Alzheimer's disease.
During the experiments, the researchers compared the brains of mice who were awake, mice who were asleep, and mice who were under anesthesia to see if there was any difference in the way the glymphatic system worked to flush out the amyloid-beta protein.
So what were the results?
Well, researchers found that during sleep, the glymphatic system was 10 times more active than it was while the mice were awake. Not to mention, sleep helped rid the brain of more amyloid-beta than other brain toxins.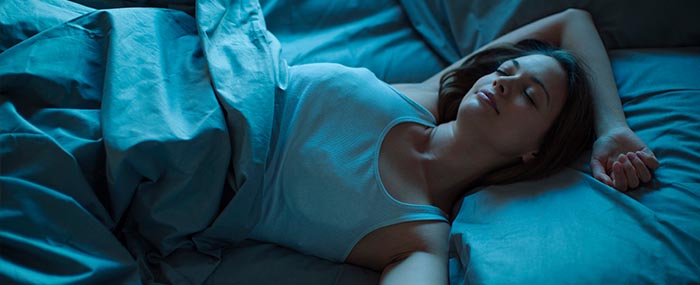 And brain cells actually shrank by 60%, causing more efficient movement of the brain fluid that flushes toxins away.
So the brain is performing some important maintenance while we sleep, allowing us to not only feel refreshed, but actually wake up with a clearer head – so to speak.
Now, although this study was done using mice, the results still suggest that sleep is something to add to the list of things that can promote brain change, given the similarities between the mouse brain and the human brain.
If you're interested in reading more, the full study can be found in the October 2013 issue of Science.
And to find out more ways you can change your brain and live a fuller, bigger life, check out our Practical Brain Science webinar series.
What are some techniques you or your clients have used to get a better night's sleep? Please share your thoughts in the comments below.