Is it possible that chronic worry may be linked to an increased likelihood of developing PTSD?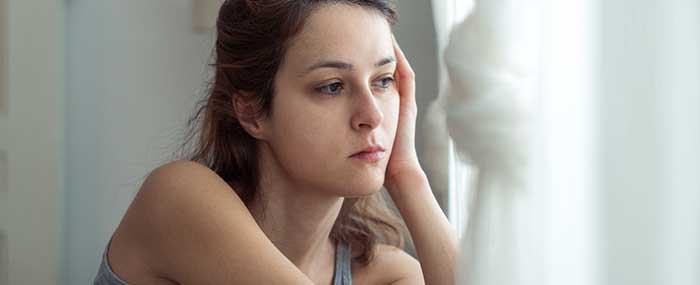 I can remember my father telling me, "Take therefore no thought for the morrow: for the morrow shall take thought for the things of itself. Sufficient unto the day is the evil thereof." (The Bible was quoted often in my home, and usually it was the King James.)
And now we're finding out more about the impact of taking thought, or worry, on the quality of life.
As it turns out, chronic worry may be linked to a person's risk for developing PTSD.
Naomi Breslau, PhD, of the Epidemiology Department of Michigan State University wanted to find out whether chronic worrying could play a role in heightening a person's risk of suffering PTSD after a traumatic episode.
She and her colleagues analyzed data from a 10-year study of approximately one thousand randomly chosen young members of a southeastern Michigan HMO.
When the longitudinal epidemiological study started, participants answered twelve questions to measure their chronic anxiety, depression, and their tendency to overreact to daily stressors (all frequent contributors to what is often characterized as "neuroticism").
Follow-ups were done at the three, five, and ten-year marks.
Approximately half of the participants experienced a traumatic event during the course of the study, though only five percent developed PTSD.
The interesting thing is, this five percent tended to score higher on the neuroticism scale during the study's four assessment phases. And increased likelihood of PTSD in cases where participants scored high on neuroticism was statistically significant.
These findings are notable because neuroticism was measured before the participants experienced trauma, suggesting that it may be an indicator for vulnerability to developing PTSD rather than a characteristic that develops as a result of trauma.
This study is impressive because of its longitudinal nature especially because the researchers obtained data before the incidence of trauma in participants.
However, we do need to be careful in interpreting its results. We can't say for sure that chronic worry is causative, we can only say there is an association with the likelihood of developing PTSD.
And while we might never be able to prevent traumatic events from happening, studies like this one can at least
help us recognize who might be at higher risk for suffering long-term effects of trauma and tailor treatment accordingly.
If you'd like to read more about this study, it was published in Psychological Medicine, November 30, 2012.
What characteristics have you noticed that might be precursors to PTSD?
Please share your experience in the comment section below.