We know meditation can change the brain, but can just one month of meditation really make a difference?
Surprisingly, the answer is yes.
Yi-Yuan Tang, PhD and his research team from Texas Tech University looked at the impact that short-term meditation has on the brain's white matter.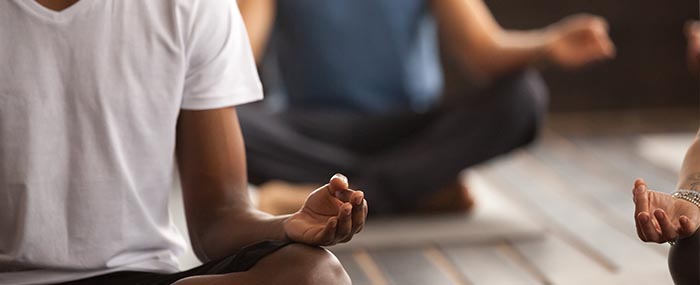 White matter is fatty tissue that covers brain axons and helps neurons communicate with one another.
The better our neurons communicate, the better our brain functions.
Researchers randomly assigned college undergraduates to one of two groups: an integrative mind-body training group, and a relaxation group. Brain scans were taken before and after the training to measure the amount of white matter.
Integrative mind-body training is a type of meditation that involves body relaxation, guided imagery, mindfulness, and the use of background music to help promote a balanced state of calm awareness.
After 11 hours of training over a 4-week period, brain scans showed that the mind-body group had significantly more white matter in the neurons around the anterior cingulate cortex, the part of the brain responsible for self-regulation, compared to the relaxation group (who did not show any brain changes).
Not only did their brains change, but the mind-body participants also scored significantly lower on tests for anger and hostility, confusion, depression, fatigue, and total mood disturbance compared to the relaxation group.
This study presents interesting findings, but I see a potential problem with the research. Because the integrative mind-body training intervention involved so many elements – guided imagery, background music, and body relaxation – we can't be sure exactly what made the difference.
Maybe the music alone caused the effect – or maybe some idiosyncratic combination of the different treatments worked together. We can't know for sure.
So this study has limitations (in my view), but it presents a platform for further research to build on. For instance, I can imagine a stronger study that isolates the effect of meditation alone.
As we grow more and more familiar with the effectiveness of new styles of treatment, our patients can benefit from better health outcomes and have greater peace of mind.
Have you ever noticed results from short-term meditation? And if you've been meditating for a longer period of time, what's the number one benefit you've received from meditating? Leave a comment below.