On-the-job stress and burnout can strike no matter what your profession . . . and unfortunately, even the classroom is no exception.
Teaching is one profession that can be particularly stressful – teachers can experience detrimental effects on their health, well-being, and job performance from stress and burnout.
So what can teachers do to cope with the stressful challenges they face each day in the classroom?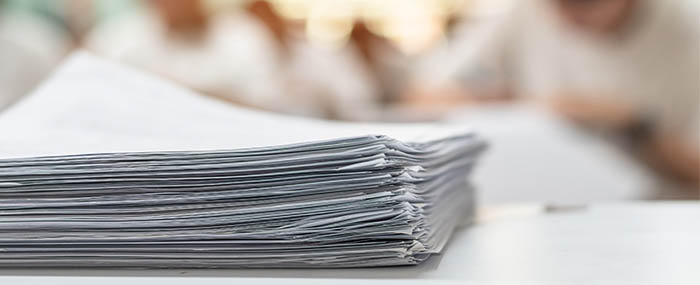 Robert W. Roeser, PhD, from Portland State University, wanted to see if mindfulness could help.
Roeser and his colleagues investigated whether training teachers in mindfulness would affect teachers' capacity to perform more effectively in the classroom.
Researchers recruited 55 public school teachers in the United States and 58 teachers in Canada. In each group, participants completed baseline assessments and were then randomly assigned to either the mindfulness training group or a waitlist-control group.
The mindfulness training program involved 11 sessions and took place over 8 weeks. It included five teaching activities: guided mindfulness and yoga practices, group discussions, small-group activities to practice skills in real-life scenarios, lecture and guided home practices, and homework assignments to develop and apply mindfulness and self-compassion.
Participants in both groups completed an immediate post-program assessment and also a 3-month follow-up. All three assessments (including baseline) consisted of self-reported measures of occupational stress, burnout, health, and well-being. At baseline and post program only, objective assessments of blood pressure and pulse rates were taken.
So how did mindfulness affect teacher stress levels?
Researchers found that a mindset of self-compassion and mindfulness helped the participants more effectively manage stress.
Post-program and follow-up results showed that the teachers in the mindfulness training group reported greater mindfulness and a more self-compassionate mindset than the control. Teachers in the intervention group also reported large declines in occupational stress and symptoms of burnout, anxiety, and depression.
The objective assessments of blood pressure and resting heart rate however, showed no significant differences post-program between the mindfulness group and the control group.
It is interesting to note that the results were similar between the groups in Canada and the United States, giving support to the universal benefits of this program.
One caveat, however, is that the self-report measures may have been influenced by social desirability.
We also want to be cautious in viewing the intervention as the sole cause of the results because this study used a waitlist-controlled design.
That's because with this kind of design, we don't know for sure if the result was caused by the intervention or by the extra attention that the treatment group got. I'd have preferred to see some kind of non-mindfulness intervention given to the control group.
But the subjects were randomized and the findings are indeed promising.
If you'd like to learn more about this study, it can be found online in the Journal of Educational Psychology.
Have you ever worked with mindfulness to help patients manage on-the-job stress? How about your own on-the-job stress? Please share your experience in the comments below.