From doorknobs, to desktops, to cell phones – pretty much everything we touch can be a breeding ground for germs. So maintaining a strong immune system is one key to staying healthy.
But when stress sends the immune system into overdrive, it may attack the body, instead of protecting it. And for some, this can cause chronic inflammation.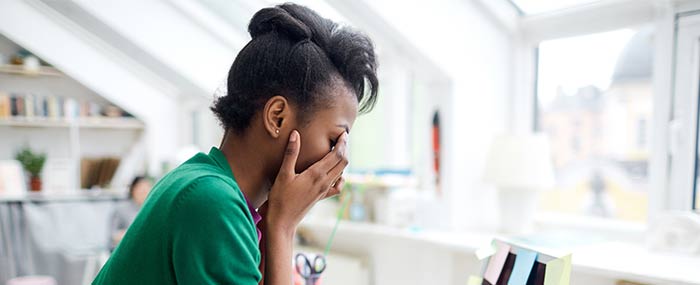 So could mindfulness help to curtail this response?
Melissa Rosenkranz, PhD and her colleagues at the University of Wisconsin-Madison wanted to find out. They randomly assigned subjects to either an 8-week Mindfulness-Based Stress Reduction (MBSR) group or an 8-week active-control group, which took part in a Health Enhancement Program (HEP).
Before the experiment, participants were exposed to a cream with a low level of capsaicin, which induced inflammation. Then, to test the effect that stress had on the inflammation, they were given the Trier Social Stress Test. (Immune and endocrine measurements were taken before and after the intervention.)
For the Trier Social Stress Test, participants were asked to do a series of stress-inducing activities for about 15 minutes – all while being watched by judges. These activities included preparing a speech and performing mental arithmetic.
After the eight weeks of training, both groups had lower cortisol levels (cortisol is a hormonal steroid, produced by the adrenal gland, and associated with stress), and reported that they felt less stressed.
But here's where it gets interesting.
Despite similar levels of stress hormones, the MBSR group revealed a significantly smaller post-stress inflammatory response compared to the HEP folks.
Now, we do need to keep in mind that the participants in this study didn't necessarily exhibit chronic inflammation or stress before the study, so we must be cautious not to generalize these results.
But the findings do show promise for using mindfulness to regulate how we react to stress.
If you'd like to check out the full study, you can find it in Brain, Behavior, and Immunity (January 2013, volume 27).
And, to find out more about how mindfulness can transform both our brain and physical health, check our our courses on mindfulness.
How has mindfulness helped you or your clients find relief from stress? Please share your experience below.