We put a lot of work into our series. There's a lot of research, preparation, writing and editing, filming – you name it.
But as the New Brain Science series winds to a close, and we pause to catch our breaths, I want to take a moment to appreciate one important thing that we can't do ourselves. I'm talking about our comment boards.
Every time we run a series, I'm impressed by the quality, thoughtfulness, and insight of everyone who contributes after each webinar.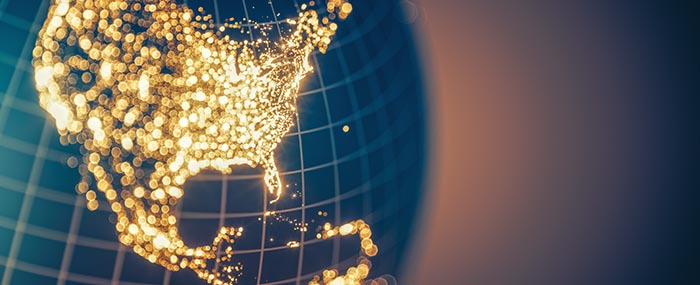 And what's even better are the discussions that spring up – between nurses, counselors, psychiatrists, and other practitioners from so many fields and walks of life.
In fact, over 34,000 practitioners from 78 countries tuned in to our series this year, and many of you helped make our comment board vibrant, exciting, and informative.
So let's take this time to share some of your thoughts. Here are some themes that came up across different calls.
Bringing neuroscience into our everyday lives:
"I sat absorbing the richness of this interview in a constant state of thankfulness. I shall personally practice Rick's suggestion of taking time to really hold the positive experiences so that they are fully embedded in my brain and so that I truly get the benefit from them."- Catherine McGeachy, Occupational Therapist, Limerick, Ireland
Inspiring new directions in our practice:
"I was quite excited to hear Dr. Doidge's discussion on the brain's role in chronic pain. I currently have a patient with chronic pain whose life is at a virtual standstill due to the experience of incessant pain, and for whom powerful painkillers are no longer effective. I feel I must read more about what Dr. Doidge says about this phenomenon so that I might help this patient. I have work to do!"- Merrilee Gibson, Marriage and Family Therapist, San Carlos, CA
And even some (literally) immediate applications:
"While Kelly was talking my son was crying, so I left the webinar on several occasions to help him self-regulate. It was so validating when I returned and she was talking about Attachment Parenting! While I was helping my son calm down we practiced affirmations (including ones of self-forgiveness) and he agreed to do a meditation – we meditated pretty deeply for 5-10 minutes and he was a new child. It was so beautiful the way he was giving me opportunities to help him by using the stuff Kelly was talking about, in the moment!"- Lori-Ann Schultz, Clinical Social Worker, Calgary, Alberta
If you got a chance to leave your thoughts on one of the comment boards (or our blog), thanks for your participation. Your active engagement makes these programs what they are – not simply webinar series, but true communities of practice.
So, again, thanks for being a part. If you haven't viewed the Brain Science series yet, it's not too late – just click here.
What part of this series have you found most valuable? Have you applied any of these lessons in your practice yet? Please share your experience in the comments below.