Changes of season can definitely impact my exercise routine.
In the spring and summer, when it's no longer dark when I wake up or getting dark when I get out of work, conditions are definitely more conducive for running.
During the winter, I make use of the stair-stepper downstairs, but sometimes I get busy and decide that tomorrow would do just as well.
But then ANOTHER new study comes along showing the importance of exercise.
Not that I didn't already know the benefits of exercise for decreasing stress levels and improving all sorts of physical health measurements.
But now telomeres are involved. What is a telomere?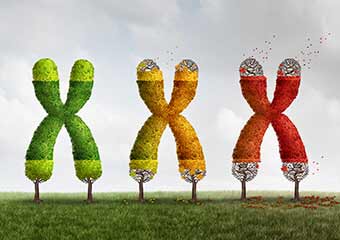 You might remember that a couple of years ago, several scientists won a Nobel prize in medicine for the discovery of their function.
Telomeres reside at the end of chromosomes in order to protect them from deterioration. When cells replicate, telomeres are cut and become increasingly shorter. If the telomere becomes too short, it dies or at the very least becomes dormant.
Many researchers now use telomere length to determine cell age.
Two recent studies, out of the University of Colorado (Thomas LaRocca) and Germany (Christian Werner), measure the effects of long-term exercise on telomere length, with some interesting results.
They found that young people, regardless of how active they were, have basically the same length of telomere.
The marked changes come only later when looking at middle-aged people (folks like me.)
Middle aged folks who were sedentary had telomeres that were about 40% shorter on average than young folks, even the sedentary young ones.
Those who maintained physical activity had not only higher aerobic capacities but also longer telomeres. Actually, their telomere lengths were only slightly shorter than that of youthful exercisers.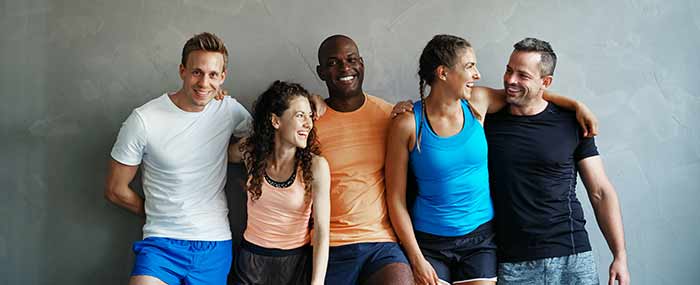 So next time you think of putting off your exercise regimen, think of your telomeres and improving the health of your cells. And improved cell health has so many implications for brain cells and their capacity for neuroplasticity.
Have you recommended exercise to your clients as a way to boost brain health? What are some ways you've found to motivate them to adopt a regular exercise routine? Please leave a comment below.