We know that exercise is good for our bodies and brains, and yet, for most of us, it's still hard to strap on those running shoes and get going.
But I read a recent study that made me sit up and pay attention. I think it's also going to serve as a healthy reminder on those days when the last thing I want to do is exercise.
Now the challenge in doing research on the effect of exercise habits is that there is so much that's hard to control (think genetic makeup).
That's where identical twins come in. Because they share the same genetic makeup, they can serve as each other's control group.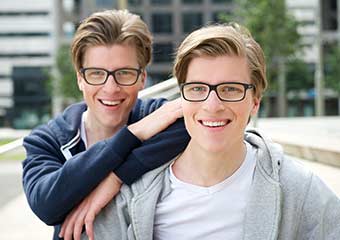 Researchers led by Dr. Urho Kujala of the University of Jyvaskyla (Finland) identified ten male identical twin pairs who were in their early to mid-30s and who have had different exercise regimens over the past three years. One of the twins in each pair exercised regularly, while the other did not.
The twins selected for the study were those who had similar exercise patterns for more than 15 years, having only showed deviation during the last three years.
Researchers took extensive measurements involving metabolic health, body composition, and whole brain MRIs.
And in their brains, gray matter volumes in the subgyral and inferior frontal gyrus (areas associated with body movement, coordination, and executive function) were also larger among the active twins.
These findings are important for many reasons. For starters, they could have implications for the development of type 2 diabetes as well as mobility limitations later in life.
Now this was not a randomized study, so we can't say that exercise was the sole factor in these results. But given that the test subjects shared the same DNA, and observed similar dietary and lifestyle factors while growing up, these findings certainly make a persuasive argument on those days when I'd rather just skip my exercise routine.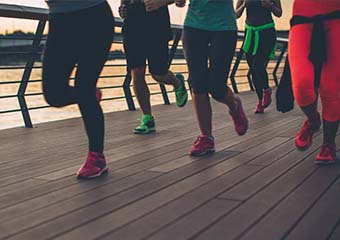 One thing to also note – the sample size was small. More research needs to be done.
But for me, this study suggests just how many changes can occur in the body and brain after even a short time of inactivity.
You can find the entire study in the March 2015 edition of the journal Medicine and Science in Sports and Exercise.
What has worked best to convince clients (or yourself) to exercise more? Please leave a comment below.