What activates the pleasure and reward centers of the brain, calms parts of the brain associated with fear and anxiety, and is available to anyone without a prescription?
Long-term relationships.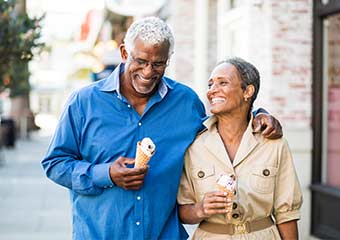 Researchers Bianca Acevedo, PhD and Arthur Aron, PhD took ten women and seven men who had been married an average of 21.4 years and did fMRIs to look at their brains.
They wanted to see what was happening in their brains while participants looked at photos of their partners.
For a comparison, they also saw photos of a highly familiar acquaintance, a very close, long-time friend, and a less familiar acquaintance.
When looking at their long-term partners, the areas of the brain affected were associated with dopamine reward (like the ventral tegmental area, which is involved in intense emotions relating to love).
This activation is similar to what is seen in the euphoric early-stages of love.
But the difference in long-term relationships vs. new ones is this: brain areas associated with attachment (like the insular cortex and anterior cingulate) were also activated during the fMRIs when looking at long-term partners, as were areas related to learning, memory, and neurohormones (from the hypothalamus).
Overall, people who were happily involved in long-term relationships had increased activation of their pleasure-reward circuits and parts of the brains relating to attachment and bonding.
Not only that, but the parts of the brain associated with anxiety and fear were calmed as well.
One caveat here is that this small sample only looked at individuals in heterosexual relationships who reported being in intense love with their long-term partner.
So it would be interesting to see how other relationship-types compare (there are so many).
But this work certainly highlights the benefits of fostering a deep, meaningful relationship with a partner.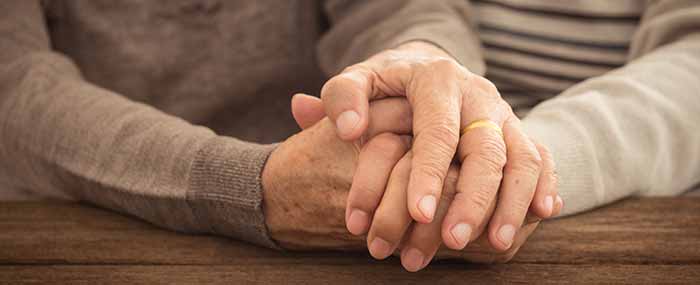 You can read the entire article in the February 2012 edition of Social Cognitive and Affective Neuroscience.
For now, let's talk relationships . . .
. . . I'm curious what you've been seeing in your practice.
How have relationships affected the brain health of your patients? And is there a technique you've found particularly helpful in helping someone deepen a relationship?
Please let me know what you've been seeing in the comment section below.