Does reading from an electronic tablet before bedtime affect sleep?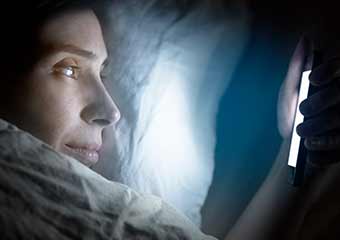 We've known for some time that artificial lighting can alter the body's natural 24-hour circadian rhythm.
But now, our lives seem saturated with electronic devices that emit short-wavelength-enriched blue light as opposed to broad-spectrum white lights. And often, we're reading from those gadgets at night just before trying to fall asleep.
A recent survey of more than 1,500 adults suggested that 90% of Americans use some type of electronics at least several nights a week within an hour of bedtime.
So researchers from the Brigham and Women's Hospital in Boston conducted a study looking at the impact these electronic devices could have on circadian rhythms and sleep patterns.
Dr. Anne-Marie Chang and her colleagues conducted a randomized inpatient study of twelve healthy young adults. Half of the participants read a light-emitting eReader (LE-eBook) in a very dim room for approximately fours hours before bedtime over the course of five consecutive nights.
The other participants read from traditional print books under the same conditions for the same length of time.
Researchers drew blood samples to test for suppression of melatonin (the hormone produced in the pineal gland, located in the center of the brain, that regulates sleep), polysomnographic (PSG) recordings of sleep, waking electroencephalogram (EEG) measures, and participants' subjective reports of alertness and sleepiness.
So what did they find?
Chang and her team found that those who had read LE-eBooks in the hours before bedtime reported lower subjective sleepiness and showed decreased EEG delta/theta activity.
Not only that, but they found that reading from the electronic source impacted overall rhythms of melatonin secretion. Participants who read from LE-eBooks did not get the same late evening rise in melatonin that would induce sleep.
Researchers also noted a decrease in the ability to achieve REM sleep as compared to participants in the control group.
How much does this matter?
This is actually quite concerning because disrupted sleep patterns have implications for overall performance, health, and safety.
But in addition, chronic suppression of melatonin secretion has also been linked with a number of health concerns, including increased risk of several types of cancer.
Now we have to be careful about generalizing from this study because it was limited to a small sample size, and looked at only one type of electronic device. But the results are intriguing.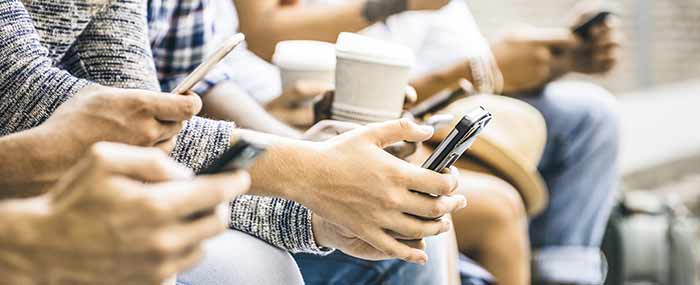 The authors noted that the average American teenager spends 7 ½ hours a day in recreational screen use, as well as time spent on homework (which often happens in the late afternoon and evening).
So, it will be interesting to see more research into how all of this screen time is affecting overall brain and body health.
If you'd like to read more about this study, you can find it in PNAS, volume 112.
And in our Practical Brain Science series, we're digging even more deeply into brain science – where you'll get expert brain-building strategies that can strengthen resilience, speed healing and increase happiness. Click here to sign up.
Have you noticed the use of electronic devices disrupting sleep patterns – either yours or your clients'? Please leave a comment below.