Why is it so hard to get people to follow through on strategies that are good for them?
Patient noncompliance can be one of the greatest roadblocks that keeps people from achieving their goals. And I recently came across some new research that might hold a clue to what holds some people back.
You see, for some of our patients, the fear of experiencing a positive outcome might actually be stronger than their desire to heal.
Now this isn't really a new idea, but what is new is that it's starting to be evaluated by researchers.
A 2014 British Journal of Clinical Psychology study by British and Portuguese researchers led by Dr. Lara Palmeira looked into this issue.
They took 52 participants who were suffering from moderate to severe depression and asked them to complete questionnaires that included the following scales: Fear of Happiness, Fear of Compassion, Toronto Alexithymia,
Adult Attachment, Social Safeness and Pleasure, and Depression, Anxiety, and Stress.
They actually found that fear of compassion and happiness was highly correlated with depression, anxiety, and stress, as well as alexithymia (the inability to recognize emotions).
Fear of happiness was found to be the best predictor of depression, anxiety, and stress, whereas fear of compassion from others was the best predictor of adult attachment.
Now it's important to point out some of the limitations of this research. I think this study could have made a stronger case if it hadn't relied solely on self-reported measures.
And, it's critical to keep in mind that correlation does not imply causation. Although the researchers found a high degree of correlation between the fear of positive emotions and specific types of mental illness, this is not proof that one causes the other.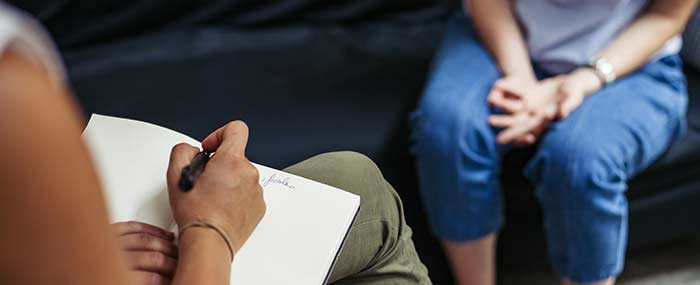 However, I believe the questions raised by this study are important ones that warrant further research in this direction.
While much research has looked at fear of negative emotions, studies have only recently started to investigate the fear of positive emotions.
This line of research could have many possible implications for practitioners.
Think of the number of times you may have tried to steer patients toward thoughts and strategies that would increase positive affect.
But if patients fear positive emotions like compassion or happiness, they may automatically shy away from strategies that lead them in that direction.
We need to be cautious, and mindful of our clients, when introducing techniques for building happiness and compassion because these can bring up complex emotions.
Have you ever worked with patients who seemed hesitant to experience positive emotions? What techniques have you found to be effective? Please leave a comment below.