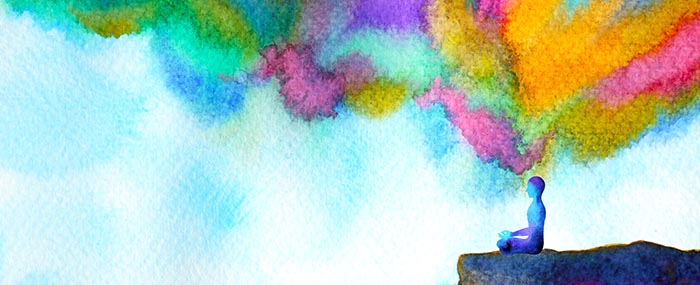 Psychoneuroimmunology and spiritual healing . . . I think they share common ground.
For psychoneuroimmunology (PNI) researchers, it's important to work with the whole person – mind, body, and spirit – and not just a single biological system.
Here's some research that shows the connection between PNI and spiritual health.
Ruth Tanyi, DrPH and her research team in California investigated the effect of what they referred to as a PNI-based lifestyle intervention on depression. The intervention included spiritual guided imagery, muscle relaxation, and humorous videos.
After conducting pre-intervention tests using the Beck Depression Inventory, researchers randomized the participants into two groups.
Both groups received cognitive behavioral therapy and pharmacotherapy, but the treatment group also listened to a 12-minute muscle relaxation and spiritual guided imagery CD and watched 10 minutes of funny movie clips every day.
After three weeks, researchers re-measured depression levels and found that depression significantly decreased for the treatment group but not the control group.
Now, the treatment group watched the funny videos and listened to the spiritual CDs, which I feel complicates the results. We can't really say for sure which intervention made the difference.
That said, these findings suggest possible evidence for mind-body-spirit healing.
You can find the entire study in the International Journal of Psychiatry in Medicine.
How do you help your patients or clients heal themselves in body, mind, and spirit? Please leave a comment below.