One of the problems with antidepressants is that they sometimes don't work.
Though many people try, it can be difficult to treat depression with antidepressants alone. And the side effects, like fatigue, anxiety, loss of libido, and sleep disturbance, can be frustrating.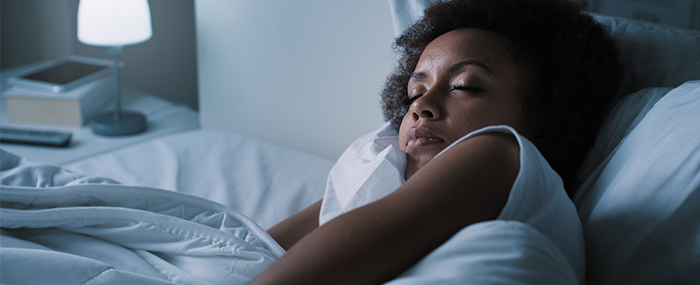 Dr. Willoughby Britton and her research team at the University of Arizona wanted to find out whether mindfulness could help with sleep disturbance – one of the most common side effects of antidepressants.
Researchers randomly assigned 23 participants, all of whom were taking antidepressant medications, to one of two interventions. Some received a mindfulness-based cognitive therapy course while others were placed on a waitlist to serve as a control.
Throughout the 9-week study, subjects in both groups completed sleep diaries, including their total sleep time, time in bed, latency of sleep onset, sleep quality, and other measures.
Researchers also took polysomnographic and electroencephalographic recordings before and after the treatment phase.
There were two major findings.
First, people who got the mindfulness training reported significantly greater sleep time compared to the controls. They also reported a better ratio of time asleep to total time spent in bed.
But what's even more interesting is that the polysomnographic data supported the self-report measures. In other words, people who got mindfulness training were getting more sleep – objectively.
This study adds to the research that suggests mindfulness could be a useful aid for patients who are taking antidepressants.
Imagine if mindfulness could help with side effects of other medications – I'd be interested to see more research done on this.
There is one caveat, however, and that is that when we use the no-treatment design for our control group, there are limitations on how we can generalize the findings. That's because we don't know whether the treatment group is responding to the treatment (in this case, the mindfulness training), or to the special attention they receive. I would love to see this study redone, but with a different control group in place of the waitlist group.
If you'd like to learn more about this study, it was published in August of 2012 in Psychotherapy and Psychosomatics.
Have you ever suggested mindfulness to a client who was having trouble sleeping? Please leave a comment below and tell us about your experience.