For weeks I've been staring out my window at bare forsythia branches, almost willing them to reveal the slightest whisper of yellow.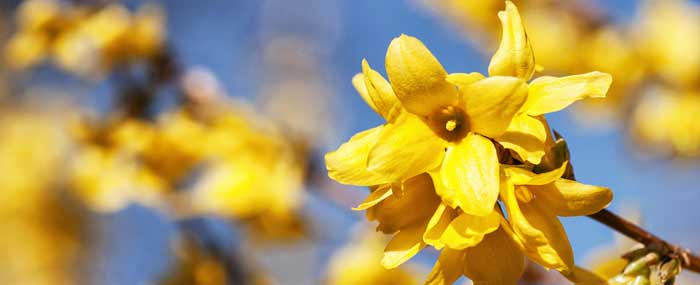 Finally, the other day, I saw it—the hint of yellow I'd been squinting so hard to detect seems suddenly to have arrived in full flower.
Snowdrops and purple and white crocus had already begun dotting neighbors' lawns and, next, daffodils trumpeted the arrival of spring. I awoke to birdsong as robins, cardinals, and chickadees busied themselves in building nests to cradle new life.
Then, of course, it snowed again.
I know, some of you in sunnier parts of the country—and even in warmer places around the globe—have already been reveling in the sights, sounds, and joy of the return of spring.
Here in New England, we've been longing to put another long, dreary, cold winter to bed for good. I've grown weary of my sweaters, and can't wait to find my flip-flops and dig my toes into the sand.
There's something about the return of light, sunshine, warmth, and color that just seems to help my soul breathe.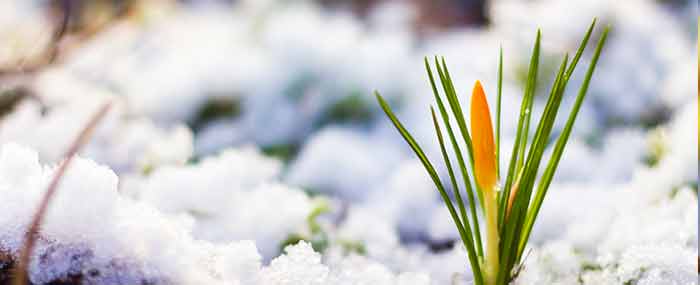 The other day when it snowed, I was tempted to feel discouraged. Then I remembered a story from "The Chronicles of Narnia" children's series. Aslan, the mighty lion, returned to Narnia which had been lingering under the spell of winter for as long as anyone could remember. He shook his mane and the spell was broken. The snow began to melt and spring returned to the land of Narnia.
Each winter is different here in terms of snow accumulation and of temperature highs and lows. But one thing endures—in the rhythm of seasons fading and unfolding, by the time the last mound of snow has finally melted, the earth seems to sing a song of joy.
We may yet see a flurry here in New England—and perhaps a few will yet come your way—but the spell has been broken. It's a time for beauty, renewal, new life, and celebration.
I wish you much joy this weekend. And please let me know, in the comment box below, where you are seeing signs of new life and beauty around you.