It's not uncommon to get a little swept up in the overwhelming feeling that often accompanies a busy schedule and an ever-growing to-do list.
But often, when it comes to being productive, or even just maintaining a general sense of overall well-being, simply ignoring that feeling and pressing onward just isn't the answer.
That's why I wanted to pass this along to you.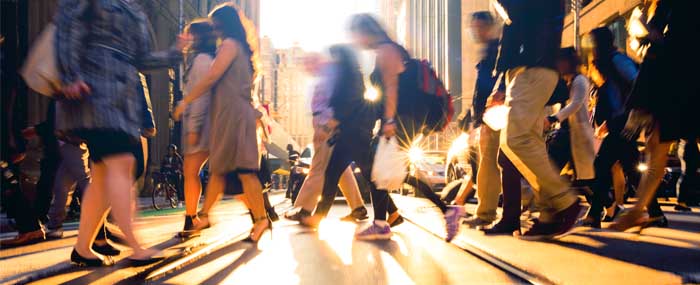 It's a four-step strategy from Dan Siegel, MD that we can use to slow our brain down and really connect with what we're feeling – he calls it SIFTing the mind . . .
. . . and he's been kind enough to share this exercise from his latest New York Times bestseller, Brainstorm: The Power and Purpose of the Teenage Brain —
Right now, try closing your eyes and simply ask yourself, what am I sensing right now in my body? You may feel tension in your muscles or you may sense your heart beating, your lungs breathing, or simply a wash of sensations from the body as a whole.What images come up in my mind's eye? Images may take many forms, including the familiar visual ones. But you can also have images of sounds and touch, an image of a time of your life or some hope for the future. Images may be hard to put into words, but don't worry about that – simply being aware of these inner mental experiences is what matters now.
And what feelings are inside me? Emotions can involve bodily sensations, yes, but they also link our bodies to our thoughts, to our memories, and to our perceptions. Becoming aware of your emotional feelings can fill you with a wash of energy that may be challenging to name, which is fine. Just becoming aware of your emotional state is a great starting place.
And now, what thoughts are streaming through my consciousness? It's funny, but no one really knows exactly what a thought or thinking really is! So don't worry if it's hard to define what you mean when you say you are thinking this or that. Some experience an inner voice that they can hear, others just a sense that has no words. It is fine however thoughts emerge; you just need to let yourself be aware of whatever comes up for you right now.
This is the basic way we can SIFT our sea inside to see what is going on. When we SIFT though our minds, we check inwardly on the sensations, images, feelings, and thoughts going on inside ourselves at any given moment. "Sift" is an apt term to describe the process, or course, because all of the many sensations, images, feelings, and thoughts that may come up in awareness are often connected to one another in a free-flowing process.
(From the book BRAINSTORM by Dan Siegel. Copyright (c) 2013 by Mind Your Brain, Inc. Reprinted by arrangement with the Penguin Group, a division of the Penguin Random House Company. All rights reserved.)
With this technique, we can slow the brain down when it seems like there's too much coming at us at once, and really attend to what we're feeling.
I hope you'll find it helpful.
For more techniques that can help you train your brain to better connect with emotions, check out the Practical Brain Science webinar series.
And if you're looking for even more ways to use mindfulness to explore what your feeling, you might want to check out Dan's new book, Brainstorm.
What strategies do you use to slow down your brain and calm racing thoughts? Please share your comments below.