Working with Abandonment: 26 Top Experts Share the Latest Strategies to Help Clients Heal

Being abandoned hurts. In the moment, it can feel like you can't breathe and that life is about to end. And then comes the painful sensations that ripple through the body and fill you with paralyzing panic.
When this happens to a client, they can become fearful of ever experiencing abandonment again. Problem is, they can then develop harmful coping strategies that not only create more pain, but put them at even greater risk of being rejected.
So how do we work with the desperate behavior and hyper-reactivity that can make abandonment a self-fulfilling prophecy?
We turned to the world's 26 top experts to hear how they work with clients who have been abandoned. Here are the latest strategies that you can start using in your work today.
Working with the Pain of Abandonment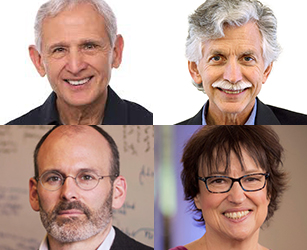 How to Work with Clients Who Are Hypersensitive to Rejection
Peter Levine, PhD     Ron Siegel, PsyD
Judson Brewer, MD, PhD     Melanie Greenberg, PhD
The specific neural pattern that may fuel a fear of abandonment
One way to help clients shift out of a rejection-oriented mindset
How to work with a client's panic when being rejected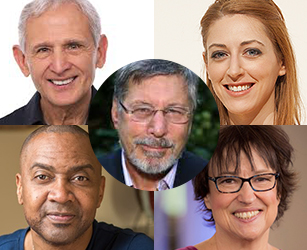 Key Strategies for Working with Abandonment and Trauma
Bessel van der Kolk, MD     Peter Levine, PhD
Kelly McGonigal, PhD     Resmaa Menakem, MSW, LICSW, SEP
Melanie Greenberg, PhD
How PTSD can lead to powerful brain schemas that invite rejection from others
One practice to help clients with panic disorder regulate their body when triggered by abandonment
How trauma-informed interventions can neutralize reactivity to an experience of rejection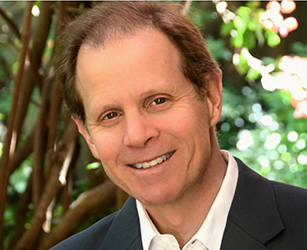 How to Approach Shame That Drives a Fear of Rejection
Dan Siegel, MD
How the ruminating brain can lock clients into ambivalent relationships that invite shame
How to work with clients whose sense of defectiveness fuels a fear of abandonment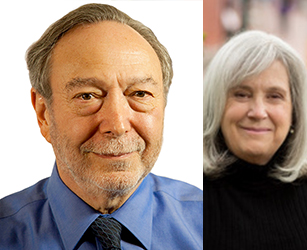 How to Work with the Deep and Profound Pain of Abandonment
Stephen Porges, PhD     Deb Dana, LCSW
How abandonment can leave a lasting imprint on a client (and what this means for treatment)
Why a client may subconsciously sabotage offers to co-regulate
How to help a client who fears abandonment to better tolerate ruptures in a relationship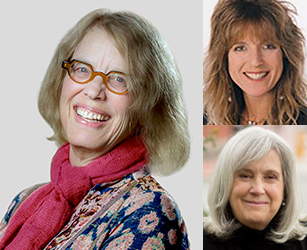 How to Recognize Signs Your Client Has a History of Abandonment
Pat Ogden, PhD     Bonnie Goldstein, PhD     Deb Dana, LCSW
How to recognize possible signs of early life abandonment
The signs that can reveal the ways a client is managing a fear of abandonment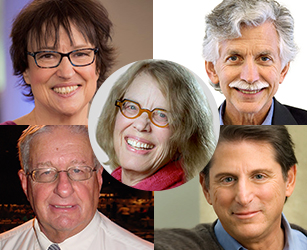 Ways to Change Fearful Behavior That Sets a Client Up for Further Abandonment
Pat Ogden, PhD     Melanie Greenberg, PhD     Ron Siegel, PsyD
Donald Meichenbaum, PhD     Terry Real, MSW, LICSW
Two specific ways a client's fear of abandonment can become a self-fulfilling prophecy
How to reframe a client's neediness to make it an ally in their healing
How to help a client stay regulated when their partner rejects their needs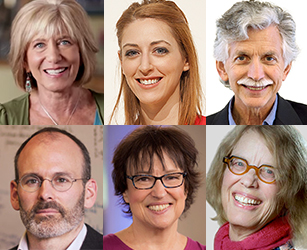 How to Help Clients Stop Sacrificing Their Boundaries to Avoid Being Abandoned
Joan Borysenko, PhD     Kelly McGonigal, PhD     Ron Siegel, PsyD
Judson Brewer, MD, PhD     Melanie Greenberg, PhD     Pat Ogden, PhD
The addiction model that leads a client to soften their boundaries (and how to change it)
The painful reason why some clients will gamble away their principles in a relationship
Two practical ways to help clients shore up their personal boundaries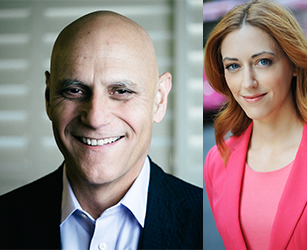 A 3-Step Strategy to Expand a Client's Tolerance of Rejection
Steven Hayes, PhD     Kelly McGonigal, PhD
How to help clients engage their fear of abandonment without getting overwhelmed
How to adjust your treatment of abandonment when the client dissociates
A compassionate strategy to help clients break a paralyzing fear of abandonment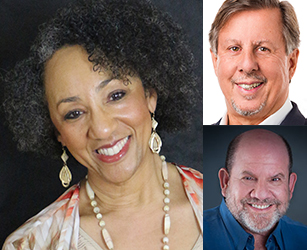 How to Treat A Fear of Abandonment Linked to Betrayal
Shelly Harrell, PhD     Richard Schwartz, PhD     Stan Tatkin, PsyD, MFT
One way to reduce the stigma and humiliation a client attaches to their experience of betrayal
The damaging way clients often approach decisions when they fear loss
For This Short Course on How to Work with a Client's Pain of Abandonment, We Brought Together Some of the Top Experts in the Field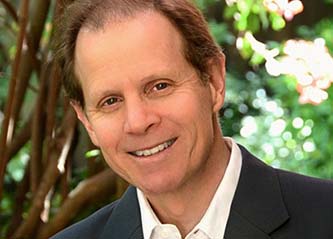 Dan Siegel, MD
Executive Director of the Mindsight Institute; Co-Director of UCLA's Mindful Awareness Research Center; author of Mindsight: The New Science of Personal Transformation and The Mindful Therapist: A Clinician's Guide to Mindsight and Neural Integration.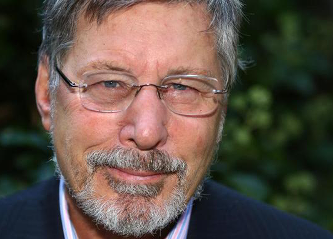 Bessel van der Kolk, MD
Neuroscientist and Professor of Psychiatry at Boston University Medical School. Author of The Body Keeps the Score: Brain, Mind, and Body in the Healing of Trauma.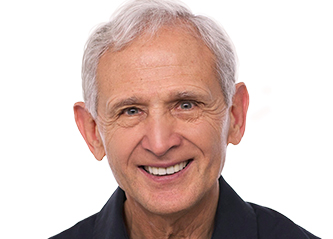 Peter Levine, PhD
Founder of Somatic Experiencing; Author of Trauma and Memory: Brain and Body in a Search for the Living Past: A Practical Guide for Understanding and Working with Traumatic Memory.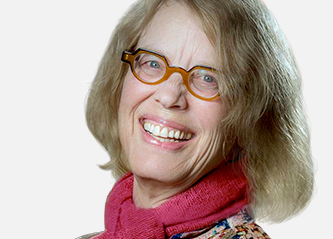 Pat Ogden, PhD
Pioneer in Somatic Psychology; Founder and Director of Sensorimotor Psychotherapy Institute (SPI); Co-founder of the Hakomi Institute; Author of Sensorimotor Psychotherapy: Interventions for Trauma and Attachment.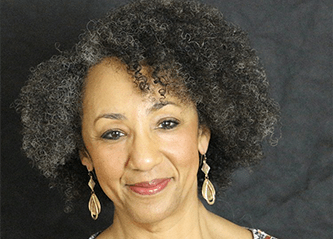 Shelly Harrell, PhD
Licensed psychologist specializing in multicultural and community psychology; Professor of Psychology in the Graduate School of Education at Pepperdine University.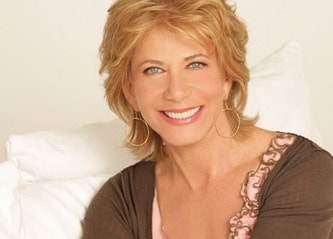 Joan Borysenko, PhD
Founder of Mind/Body Health Sciences LLC; Author of New York Times Bestseller Minding the Body, Mending the Mind.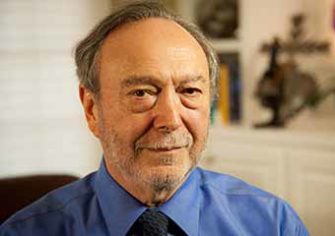 Stephen Porges, PhD
Developer of Polyvagal Theory; Distinguished University Scientist at the Kinsey Institute at Indiana University Bloomington and Research Professor in the Department of Psychiatry at University of North Carolina Chapel Hill.
Steven Hayes, PhD
Creator of Acceptance and Commitment Therapy (ACT); Nevada Foundation Professor at the Department of Psychology at the University of Nevada, Reno.
Rick Hanson, PhD
Senior Fellow of the Greater Good Science Center at UC Berkeley; New York Times bestselling author of Hardwiring Happiness and Buddha's Brain.
Ron Siegel, PsyD
Assistant Professor of Psychology, part time, Harvard Medical School; Author of The Mindfulness Solution: Everyday Practices for Everyday Problems and Sitting Together: Essential Skills for Mindfulness-Based Psychotherapy.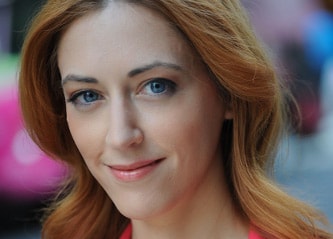 Kelly McGonigal, PhD
Health psychologist and lecturer at Stanford University; Author of The Upside of Stress: Why Stress Is Good for You and How to Get Good At It and The Willpower Instinct: How Self-Control Works, Why It Matters, and What You Can Do to Get More of It.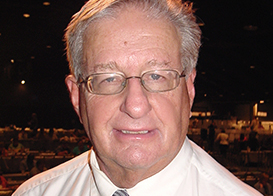 Donald Meichenbaum PhD
Creator of Cognitive Behavioral Modification (CBM); Contributor to the development of Cognitive Behavioral Therapy (CBT); author of Roadmap to Resilience: A Guide for Military Trauma Victims and Their Families.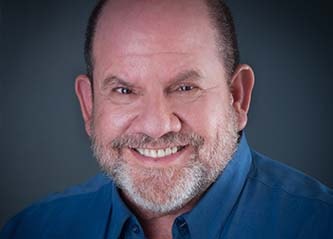 Stan Tatkin, PsyD, MFT
Founder of the PACT Training Institute and developer of a Psychobiological Approach to Couple Therapy (PACT).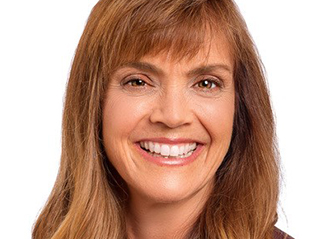 Lynn Lyons, LICSW
Author of Anxious Kids, Anxious Parents: 7 Ways to Stop the Worry Cycle and Raise Courageous & Independent Children, clinical social worker and psychotherapist specializing in anxiety in adults and children.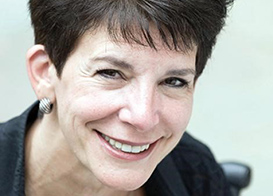 Deany Laliotis, LICSW
Director of Training at EMDR Institute; Specialist in treatment of traumatic stress disorders and attachment issues; author of chapters and articles on EMDR therapy.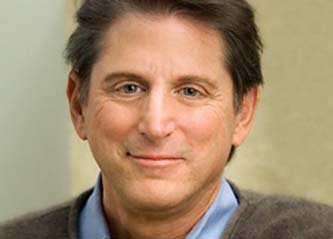 Terry Real, MSW, LICSW
Founder of the Relational Life Institute; Author of I Don't Want to Talk About It: Overcoming the Secret Legacy of Male Depression and The New Rules of Marriage: What You Need to Make Love Work.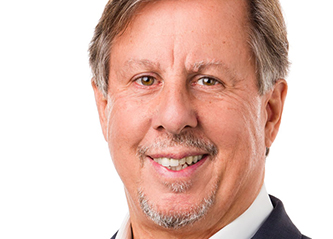 Dick Schwartz, PhD
Founder of Internal Family Systems (IFS) and The Center for Self Leadership; Author of Introduction to Internal Family Systems.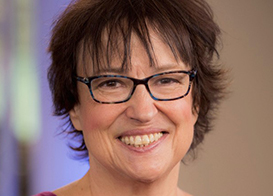 Melanie Greenberg PhD
Clinical Psychologist and Author of The Stress-Proof Brain.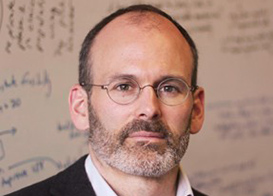 Judson Brewer MD PhD
Founder of Claritas MindSciences; Formative leader in combining mindfulness and neurofeedback techniques for working with addiction; Author of The Craving Mind.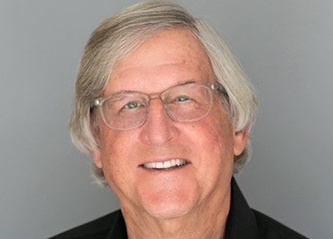 Michael Yapko, PhD
Leading expert in clinical hypnosis and treating depression; Clinical psychologist and author of 15 books including his newest books, The Discriminating Therapist and Keys to Unlocking Depression.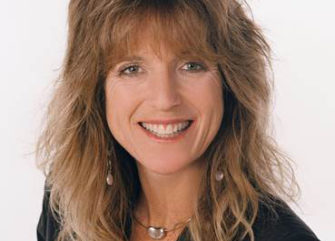 Bonnie Goldstein, PhD
Founder and Director of the Lifespan Psychological Center; Co-author of Understanding, Diagnosing, and Treating AD/HD in Children and Adolescents.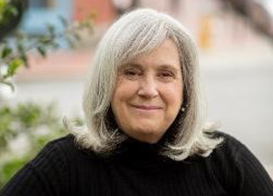 Deb Dana, LCSW
Coordinator of the Traumatic Stress Research Consortium at the Kinsey Institute; Developer of the Rhythm of Regulation Clinical Training Series; author of Polyvagal Theory in Therapy.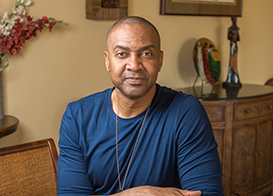 Resmaa Menakem MSW LICSW SEP
Expert on conflict and violence; Teacher of Cultural Somatics; Former Director of Counseling Services for the Tubman Family Alliance; Former Behavioral Health Director for African American Family Services in Minneapolis.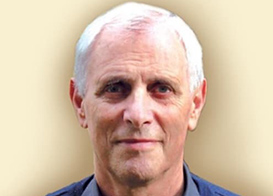 Onno van der Hart PhD
Psychotraumatologist and Emeritus Professor of Psychopathology of Chronic Trauma; Co-Author of Treating Trauma-Related Dissociation and co-author of The Haunted Self.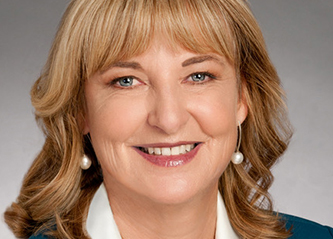 Laurel Parnell, PhD
Leading expert in Eye-Movement Desensitization and Reprocessing (EMDR); Author of Attachment-Focused EMDR: Healing Relational Trauma.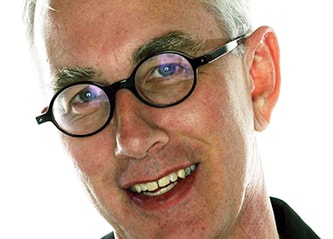 Bill O'Hanlon, LMFT
Co-developer of Solution-Oriented Therapy; Psychotherapist, speaker, and author of Do One Thing Different: Ten Simple Ways to Change Your Life.
Here's What You'll Get:
Everything is yours to keep forever in your professional library
| | |
| --- | --- |
| | Downloadable videos so you can watch at your convenience, on any device |
| | Audio recordings you can download and listen to at home, in the car, at the gym or wherever you like |
| | Professionally-formatted transcripts of the sessions, to make review and action simple |
| | Three downloadable bonus videos to help you work with a client's pain of abandonment |
Get 3 Bonuses That Give You Even More Strategies for Working with a Client's Pain of Abandonment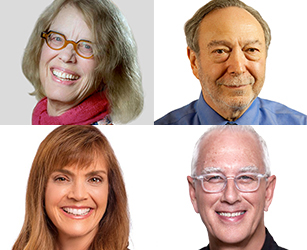 Bonus 1
How to Work with Children Who Have Separation Anxiety
Pat Ogden, PhD     Stephen Porges, PhD
Lynn Lyons, LICSW     Bill O'Hanlon, LMFT
The parenting paradox that can often lead to insecure children
How to adjust external reassurances during a separation to fit the child
Two factors that have the greatest impact on a child's ability to separate from their parents
How to reframe a child's fear so they can problem solve and become more flexible in life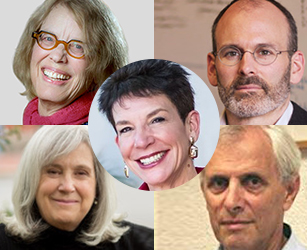 Bonus 2
How to Establish Strong Therapist-Patient Boundaries with Clients Who Have Been Abandoned
Deany Laliotis, LICSW     Pat Ogden, PhD     Judson Brewer, MD, PhD
Deb Dana, LCSW     Onno van der Hart, PhD
5 strategies to help clients heal from abandonment without sacrificing therapeutic boundaries
How to structure between-session contact that nourishes the client's nervous system while honoring clinical boundaries
How the practitioner-patient therapy model could be amplifying a client's fear of abandonment (and how to adjust it)
How to foster healthy co-regulation with clients without compromising your boundaries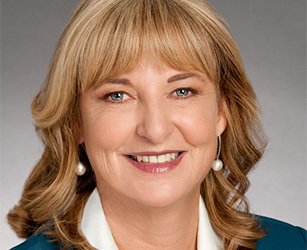 Bonus 3
How to Repair Early Life Abandonment Through EMDR
Laurel Parnell, PhD
A two-prong approach with EMDR to help clients heal from both trauma and a negative attachment history
A powerful visualization exercise that can help clients repair painful areas of abandonment in their development
Starting Today, This Program Can Change the Way You Practice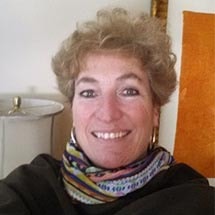 . . . I feel so fortunate to have this access to brain power, experience and research synthesis . . .
"When I listen to the experts talk openly about their experience, I feel so fortunate to have this access to brain power, experience and research synthesis on cutting edge issues! I go back to the videos to reinforce things that will assist my clients."
Mary Logan, Counselor
Ipswich, MA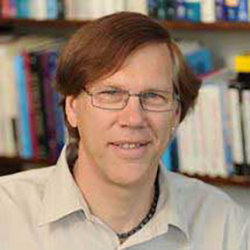 I benefit, my practice benefits, and most important my clients benefit . . .
"I live in Nova Scotia and have limited travel funds at the university at which I work. The series provided by NICABM gives me the rare opportunity to listen to the leaders in the field. As a result, I learn valuable information that would not otherwise be available to me. I benefit, my practice benefits, and most important my clients benefit from the knowledge and wisdom I gain from the series."
David Mensink, PhD Counseling Psychology, Psychologist
Halifax, Nova Scotia, Canada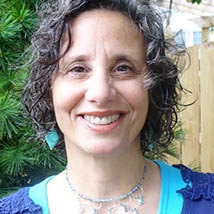 . . . some dare to go the extra journey to research and educate
"These NICABM series keep me afloat, in touch, on track, well trained in my field, and more personally healthy. The best aspect, though, is that I feel validated and comforted knowing that some dare to go the extra journey to research and educate, so I can walk the path to health, and can share with others."
Mary Corsello-Vilcheck, LCSW
Midlothian, VA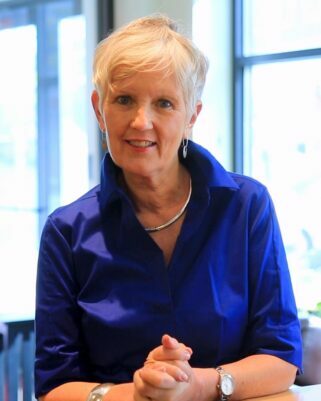 Course Director
Ruth Buczynski, PhD
Dr. Ruth Buczynski is a licensed psychologist and founder and president of The National Institute for the Clinical Application of Behavioral Medicine (NICABM). NICABM helps physicians, nurses, psychologists, social workers, and counselors – practitioners who have some of the most significant and life-changing missions on the planet – provide cutting-edge, research-based treatment strategies to their patients. For more than 35 years, NICABM has offered accredited training and professional development programs to thousands of practitioners worldwide.
Why the Transcript Is Essential:
The transcript makes it easy to go back and double check concepts, citations and names that are mentioned
We put in a table of contents to make it easy for you to find the exact part of the webinar you need
Having the concepts already written allows you to take notes on how you're going to use the ideas rather than transcribing the ideas
Some people simply learn better by reading than by listening or watching
You will be able to print out and share techniques presented in the session with your patients
"I really liked being able to follow along with the transcripts as I listened…it was nice not to feel like I had to take notes. I really feel like I remember more when I both hear and see at the same time."
Mary Ellen McNaughton, Masters in Counseling, Psychology Counselor
Kelowna, British Colombia, Canada
You Are Protected By
NICABM's Money-Back Guarantee
We invite you to register for this comprehensive training program without any risk. Unless you are completely satisfied, we will refund your money. Just let us know within 30 days from the date of registration. We are that confident that you will find this information to be more than you expected.