How to Help Clients Take Back Their Life from Deeply-Rooted Trauma
Avoid the costly mistakes that prolong suffering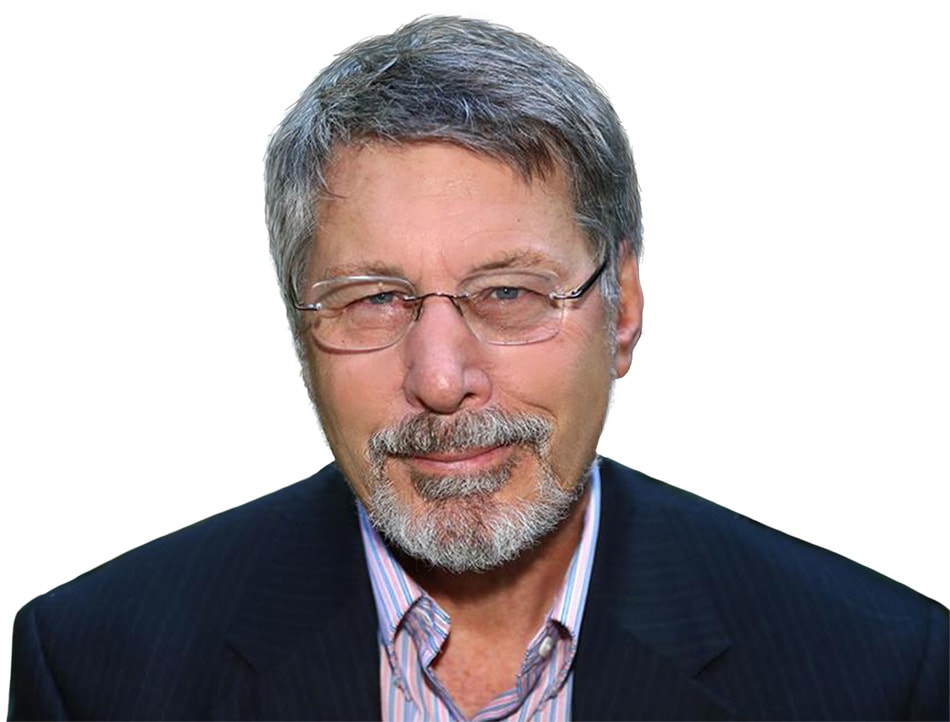 Treating people who've experienced trauma can be some of the most challenging work you do as a practitioner. And all the more so because of the varying causes and types of trauma.
The toll it takes is immeasurable. It can destroy our client's ability to focus, engage, and calm herself down.
Not only that, a traumatic history can overshadow relationships.
It's all too common for someone who's experienced trauma to protect himself with distant or even aggressive behavior.
And it can be painful to watch as a client checks out of or even sabotages the very relationships that could be a critical part of healing and recovering vitality.
But here's the good news . . .
When we understand how to integrate the body and brain in the treatment of trauma, we can reduce symptoms and help clients reclaim their lives.
And if we can resource our clients with the skills to stabilize, ground, and short-circuit old patterns of reactivity, we are better able to clear a way for the deeper work of healing.
That's why we're bringing you this short, focused course . . .
How to Target Treatment to Help Patients Reclaim Their Lives After Trauma
Improve Diagnoses, Increase Effectiveness, and Discover New Treatment Strategies for Trauma
Bessel van der Kolk, MD
Why PTSD and Complex Trauma Require Vastly Different Treatment Strategies
How Misdiagnosed Bipolar Disorder Can Mask Trauma and Lead to the Wrong Intervention
Why Childhood Trauma Is More Complex Than We Think
Yoga Versus Meditation During Trauma Treatment
Why Heart Rate Variability Matters in the Treatment of Trauma
The Important Physiological Component of Intuition
Three Major Hallmarks of Developmental Trauma (That Can Go Misdiagnosed)
Questions to Ask When Assessing for Developmental Trauma
Strategies to Help Patients Find Internal Resources to Feel Safe and Calm
How Yoga Can "Detoxify" Internal Triggers of Trauma
Here's What You'll Get:
Everything is yours to keep forever in your professional library
| | |
| --- | --- |
| | Downloadable video and audio to watch or listen to when it's convenient for you |
| | TalkBack Segment to distill key ideas (this is where we "land" the session) |
| | Next Week in Your Practice video to give you concrete strategies to use with patients |
| | Printable QuickStart Guide to make review and action simpler than ever |
| | Professionally-formatted transcript of the session |
Bessel van der Kolk is a highly-respected neuroscientist and Professor of Psychiatry at Boston University Medical School.
He is also the Medical Director of the Trauma Center where he incorporates such diverse resources as a yoga studio, theater program and neurofeedback laboratory. He is author of well over a hundred scientific articles, and his most recent book is The Body Keeps the Score: Brain, Mind, and Body in the Healing of Trauma.
Starting Today, This Program Can Change the Way You Practice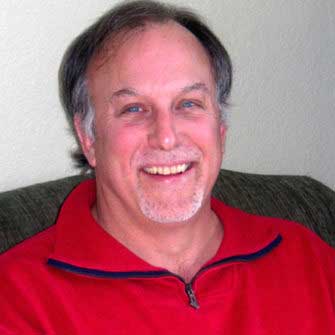 Bessel's comments on single incident trauma vs. longterm childhood neglect were poignant and important.
"I was particularly taken with Bessel's commentary on the importance of engaging people in somatic-based exercises and interventions (regulating heart rate variability, touch, yoga, meditation) as a way of managing trauma. His comments about the impact of single incident traumas vs. long term childhood neglect, were also poignant and important for me to have heard."
Paul Darby, LPC
Boulder, CO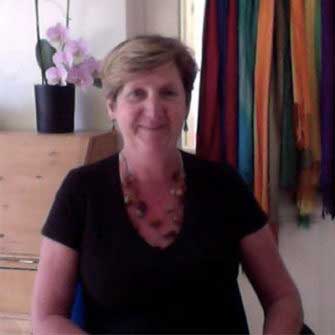 The kind of practitioner that I want sitting on my shoulders during sessions . . .
"It was fascinating to hear Bessel van der Kolk speak with such humility and authority. It is reassuring to have such a practical and real approach to supporting children who experience trauma. He is the kind of practitioner that I want sitting on my shoulder during sessions with children."
Janet Wilde, Psychotherapeutic Counselor
England
So simple in a way, but with such HUGE ramifications.
"I thought this webinar was GREAT! His focus on the more "OT" body kinds of treatment struck me as right on, and I am looking forward to my field, and all connected fields, focusing on this aspect more. So simple in a way, but with such HUGE ramifications. I loved his clarity and honesty."
Jordana Raiskin, LCSW

You'll Get Practical Tools to Help You Quickly Integrate Stephen's Teaching into Your Work
Synthesize Key Concepts So You Can Use Them Immediately
In the TalkBack Session, Ron Siegel, PsyD and Joan Borysenko, PhD join me to dig more deeply into Bessel's teaching. Our job is to make yours easier by streamlining the information and making sure each point is crystal clear. We'll examine key ideas, clarify critical concepts, and break it all down so you can gain confidence in your understanding.
Discover Concrete Practices That Will Work in Your Life (and with Your Patients)
Then, with "next week" in mind, we'll turn smart ideas into easy-to-use solutions. In Next Week in Your Practice, Rick Hanson, PhD and Bill O'Hanlon, LMFT join me to give you specific strategies for helping people who have experienced developmental trauma self regulate. We'll show you how to translate Bessel's teaching into practices and exercises that you (or your clients) can use right away.
Uncover Core Ideas and Techniques at-a-Glance So You Have a "Cheat Sheet" When You Need It Most
The QuickStart Guide will help you stay fresh and confident as you turn Bessel's insights into action. It's an at-a-glance reference to the most powerful concepts and strategies for working with patients who have experienced trauma. We've gathered all the essential tools and methods into a concise, easy-to-use guide so you can quickly review and apply these ideas when you need them most.
Quickly Recall Crucial Details So You Can Apply Them with Confidence
Our Professional Transcript will help you reinforce key ideas so you can integrate them into your life and work. We've designed your transcript with an easy-to-use table of contents, clear, organized formatting, and helpful highlight quotes so you'll have the information and exercises you need at your fingertips.
Your Colleagues Are Already Benefiting from This Training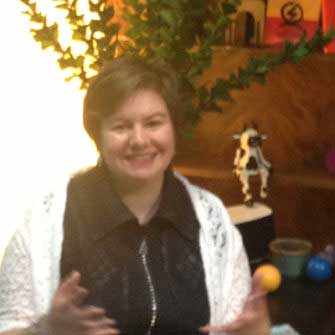 The importance of rhythm, of sensory experience, and of touch . . .
"As a counselor who works primarily with clients who have been through trauma and neglect, I've seen how profound the impact of these things can be . . . I like that Bessel van der Kolk discusses the importance of rhythm, of sensory experience, and of touch. I've learned that it's often useful to ease clients into these things gradually, as feeling their own bodies or noticing their own breathing can be foreign territory at first, or even frightening!"
Michaela Lonning, Counselor
Corvallis, Oregon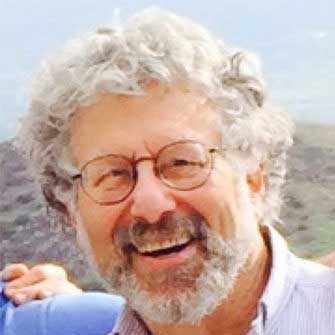 As a psychiatrist . . . this was very reinforcing.
"As a psychiatrist who does psychotherapy and teaches patients meditation this was very reinforcing. Bessel put together so many things so eloquently and with humor and humility . . . Thank you."
Larry Drell, MD
Washington DC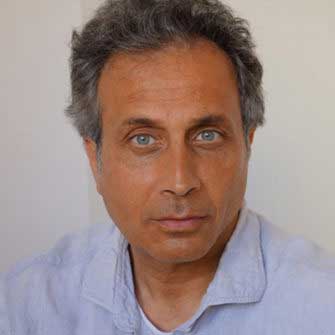 Thank you again for another rich exploration of the human landscape.
"Thank you again for another rich exploration of the human landscape and in particular when it is affected by trauma. The thing that I appreciated the most is the expansion of the approach through the key of touch, movement and breathing to the body/mind . . . Thank you again for your inspiring and compassionate work." was very reinforcing. Bessel put together so many things so eloquently and with humor and humility . . . Thank you."
Vincenzo Santiglia, Meditator
Sicily, Italy
Why the Transcript Is Essential:
 Click the image to enlarge 
The transcript makes it easy to go back and double check concepts, citations and names that are mentioned
We put in a table of contents to make it easy for you to find the exact part of the webinar you need
Having the concepts already written allows you to take notes on how you're going to use the ideas rather than transcribing the ideas
Some people simply learn better by reading than by listening or watching
You will be able to print out and share techniques presented in the session with your patients
"I really liked being able to follow along with the transcripts as I listened…it was nice not to feel like I had to take notes. I really feel like I remember more when I both hear and see at the same time."
Mary Ellen McNaughton, Masters in Counseling, Psychology Counselor
Kelowna, British Colombia, Canada
You Are Protected By
NICABM's Money-Back Guarantee
We invite you to register for this comprehensive training program without any risk. Unless you are completely satisfied, we will refund your money. Just let us know within 30 days from the date of registration. We are that confident that you will find this information to be more than you expected.