The Treating Trauma Master Series:
A 5-Module Series on the Treatment of Trauma
Get permanent access to all 5 modules, plus transcripts, application sessions, and bonus content.
The way we understand how trauma affects the brain and body has changed a lot in the last several years . . .
. . . and that has given us new strategies to help our clients heal.
We now have deeper insights into the nature of trauma that simply didn't exist, even a short time ago.
You see, when we look back, there are a lot of things about the treatment of trauma that seemed intuitive to us but we had no science to back them up.
In addition, there were other things that felt intuitive, but that turned out just not to be true.
But now, we have that science . . .
Researchers studying trauma can now show what actually happens – in the brain and in our nervous system – during and after a traumatic event.
And understanding the role of the brain and nervous system can bring depth and power to our interventions.
It allows us to resource our clients with skills to stabilize, ground, and short-circuit old patterns of reactivity.
Using what we're now learning can help our clients calm their nervous system, process traumatic memories, and start to practice the essential skill of self-regulation.
And when we're able to help clients rewire the trauma response and foster healthier integration, it can have a profound effect on healing.
Trauma is complicated and nuanced. But promising clinical research and evidence-backed strategies can lead our practice in new directions.
That's why we've developed an advanced program that gathers all the latest information on the treatment of trauma . . .
. . . and we're calling all practitioners, all over the world, to join us for the next five weeks as we focus on the latest findings on trauma and its treatment.
Here's How It Works
The Treating Trauma Master Series spans 5 weeks – new modules are broadcast every Wednesday (and replayed every Thursday).
In each one-hour session, the experts unpack the most important ideas, strategies, and applications for treating trauma.
When you register for free, you can tune into the scheduled broadcasts every Wednesday and Thursday. You can join any time during the run of the series – each module is a stand-alone session.
When you register for a Gold Subscription, you get downloads of each module to watch at any time – even if you missed its original broadcast. Plus, you'll get additional application sessions, bonus content, professional transcripts, and more. As a Gold Subscriber, all of the content is yours to keep forever.
Introducing the Treating Trauma Master Series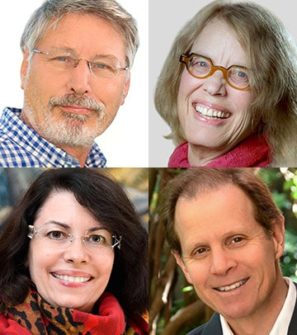 The Neurobiology of Trauma – What's Going On In the Brain When Someone Experiences Trauma?
Bessel van der Kolk, MD   Pat Ogden, PhD  
Ruth Lanius, MD, PhD   Dan Siegel, MD   Stephen Porges, PhD
How to Work with Dissociation and Shift a Client's Reaction to Trauma
The Brain Science Underlying Neurobiological Shut-Down
Two Hormones That Fuel a One-Two Punch When Traumatic Memories Are Forming
The Critical Part of the Brain Stem Impacted During Trauma
How the Midbrain Holds the Key to the Freeze Response
How to Help Clients Tolerate and Integrate Traumatic Memory
Peter Levine, PhD   Pat Ogden, PhD  
Bessel van der Kolk, MD
Why Clients Feel Like Trauma Is Happening in the Present moment During a Flashback.
The Core Problem with Focusing on a Client's Trauma History
What Can Go Wrong When Helping a Client Come Out of a Dissociated State
How Trauma Derails the Time-Keeping Part of the Brain (and One Way to Bring It Back)
The One Key Factor That Can Make Traumatic Memory Overwhelming (and How to Work with It)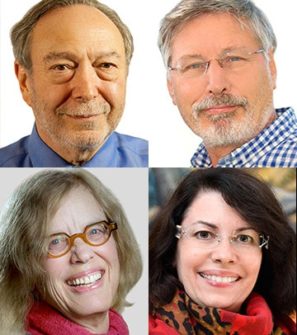 How to Help Clients Tolerate Dysregulation and Come Back From Hypoarousal
Stephen Porges, PhD   Bessel van der Kolk, MD  
Pat Ogden, PhD   Ruth Lanius, MD, PhD
How to Bring a Client Back from a State of Hypoarousal
How to Help Clients Calm Their Bodies and Reengage the Thinking Brain
How to Know Whether a Client's Dysregulation Is a Symptom of Bipolar Disorder or Trauma
How to Help Clients Tolerate Distress After Trauma
The Critical Difference in the Brain Between Processing Trauma and Reliving Trauma
What Happens in the Body During Hypoarousal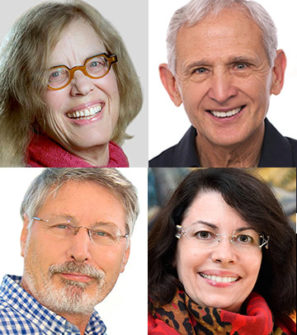 How to Work with the Limbic System to Reverse the Physiological Imprint of Trauma
Pat Ogden, PhD   Peter Levine, PhD  
Bessel van der Kolk, MD   Ruth Lanius, MD, PhD
Why Targeting the Limbic System Can Make Our Interventions More Effective
How to Tell When Talk Therapy Could Be Keeping Your Client Stuck in Trauma
How to Use Movement to Help A Client's Body "Unlearn" Its Adaptation to Trauma
How to Use Limbic System Therapy to Reverse Feelings of Powerlessness After Trauma
What to Look for in a Traumatized Client's "Movement Vocabulary"
One Key Approach to Use with Clients Who Are Unable to Verbalize Their Trauma
How Past Trauma May Hurt a Client's Ability to Protect Themselves from Future Trauma (and How to Break the Cycle)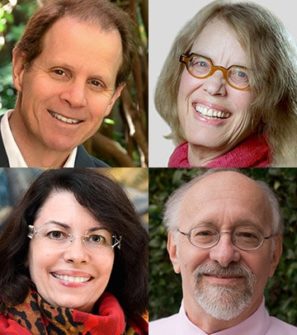 The Neurobiology of Attachment
Dan Siegel, MD   Pat Ogden, PhD  
Ruth Lanius, MD, PhD   Allan Schore, PhD   Bessel van der Kolk, MD
The Common Brain "Bias" That Could Lead to Misattunement with Your Client
How to Help a Client Stay Emotionally Connected – Even When They're Dysregulated
One Powerful Workaround for Fostering Secure Attachment with a Client Who Has Never Felt Safe with Another Person
How to Sidestep the "Safety Miscue" That Often Comes Up with Traumatized Clients
What Part of the Brain Develops First (and Why That Is So Important When It Comes to Trauma)
The Latest Developments in How a Mother's Trauma Impacts the Developing Baby in Utero
Why Connecting with the Right Brain is Key to Regulation
Register here to watch for free at the time of broadcast.
Get valuable techniques from leaders in the field without the expense and hassle of travel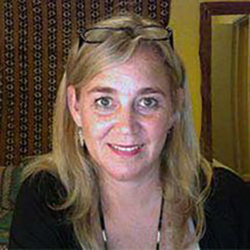 I can immediately apply what I learn . . .
"Living overseas, I have limited access to professional development opportunities. Much of my work here in Kenya is trauma-related and the series allows me to feel I am in touch with up-to-date information presented by world-class practitioners in the field. I can immediately apply what I learn in my practice without having to travel out of the country!"
Alice Blanchard, Psychotherapist
Nairobi, Kenya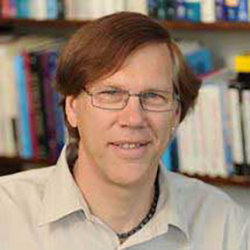 I benefit, my practice benefits, and most important my clients benefit . . .
"I live in Nova Scotia and have limited travel funds at the university at which I work. The series provided by NICABM gives me the rare opportunity to listen to the leaders in the field. As a result, I learn valuable information that would not otherwise be available to me. I benefit, my practice benefits, and most important my clients benefit from the knowledge and wisdom I gain from the series."
David Mensink, PhD Counseling Psychology, Psychologist
Halifax, Nova Scotia, Canada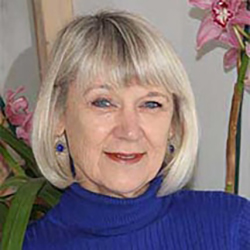 . . . awesome results for my clients
"After the trauma series, I recommended the webinars to all the psychologists I train and supervise as it has had a profound effect on the way I practice, with awesome results for my clients."
Minnie Loubser, Clinical Psychologist
Stellenbosch, Western Cape, South Africa
3 Bonuses You'll Get with a Gold Subscription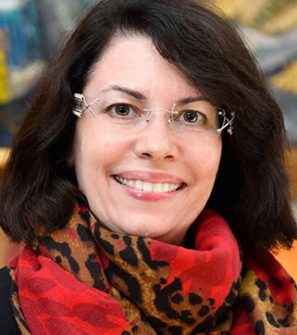 How Trauma Impacts the Major Brain Networks (and How This Affects Our Clients)
Ruth Lanius, MD, PhD
Three Major Disruptions to the Default Mode Network After Early Life Trauma
How Early Life Trauma Harms a Person's Sense of Self
How to Assess Central Executive Network Functioning After Trauma
Why Trauma Hurts Our Client's Ability to Plan and Focus
Why the Salience Network Is Important and Two Ways Trauma Disrupts It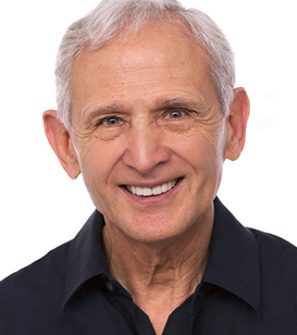 How to Work with Emotional and Procedural Memory in the Case of Preverbal Trauma
Peter Levine, PhD
How Procedural Memories of Trauma Can Keep a Client Stuck
Working with Procedural and Emotional Memories to Resolve Trauma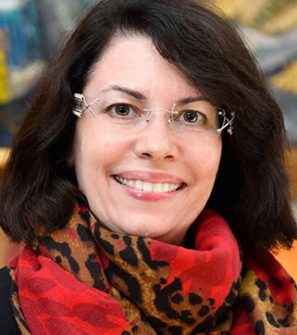 How to Help Clients Who Are Stuck in a Trauma Response
Ruth Lanius, MD, PhD
Three Critical Steps to Help a Client Move Out of a Trauma Response
When a Client's Response to Trauma Is Protecting Them (and When It Isn't)
A Practice to Help Clients Shift Out of Numbness and Reconnect with Their Emotions
Skills to Help Clients Regulate Emotion and Feel Safe in Their Bodies
Why a Client's History of Emotional Dysregulation Is so Crucial
How to Help a Client Feel Positive Emotion After Trauma
Register here to watch for free at the time of broadcast.
You'll Get Practical Tools to Help You Take Action Immediately and Effectively
Synthesize Key Concepts So You Can Use Them Immediately
In the TalkBack Session, Ron Siegel, PsyD and Ruth Lanius, MD, PhD join me to dig more deeply into the key ideas. Our job is to make yours easier by streamlining the information and making sure each point is crystal clear. We'll clarify critical concepts and break it all down so you can gain confidence in your understanding.
Discover Concrete Practices That Will Work in Your Life (and with Your Patients)
Then, with "next week" in mind, we'll turn smart ideas into easy-to-use applications for your work. In Next Week in Your Practice, Joan Borysenko, PhD and Bill O'Hanlon, LMFT join me to give you specific practices and exercises based on each session. You'll get strategies you can use with your clients right away.
Uncover Core Ideas and Techniques at-a-Glance So You Have a "Cheat Sheet" When You Need It Most
The QuickStart Guide will help you stay fresh and confident as you turn these teachings into action. We've gathered all the essential tools and methods from the series into a concise, easy-to-use guide so you can quickly review and apply these ideas when you need them most. It's an at-a-glance reference to the most powerful concepts and strategies for working with patients who have experienced trauma.
Quickly Recall Crucial Details So You Can Apply Them with Confidence
Our Professional Transcript will help you reinforce key ideas so you can integrate them into your life and work. We've designed your transcript with an easy-to-use table of contents, clear, organized formatting, and helpful highlight quotes so you'll have the information and exercises you need at your fingertips.
With these tools, you'll be more prepared than ever to work with survivors of trauma. Get up-to-date, effective interventions in this master series.
With a Gold Subscription You'll Get:
Everything is yours to keep forever in your professional library.
| | |
| --- | --- |
| | Downloadable videos and audios to watch or listen to when it's convenient for you |
| | TalkBack Segments to distill key ideas (this is where we "land" the session) |
| | Next Week in Your Practice sessions to give you concrete strategies to use with patients |
| | Printable QuickStart Guides to make review and action simpler than ever |
| | Professionally-formatted transcripts of the sessions |
| | Audios and transcripts of the bonus sessions |
With a Gold Subscription, you'll get this complete package – all of the videos, audios, transcripts, and learning tools are yours to keep permanently in your professional library.
If you can, please sign up for a Gold Subscription. It supports this program and furthers our mission to make innovative mind-body programs available to practitioners throughout the world.
Register here to watch for free at the time of broadcast.
Get high quality trainings without having to travel and put your life and work on hold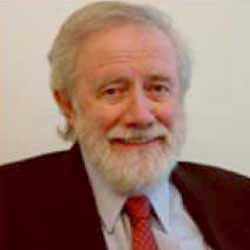 . . . very cost effective and practical . . .
"These programs offer a broad spectrum of both information and specific guidelines with top experts in different fields of addressing human suffering. All in a very cost effective and practical way. Rather than thousands of dollars spent on the cost of conference I can learn in the comfort of my own home or office, on my own schedule. Certainly recommend any of these series to my colleagues."
Ian Macnaughton, PhD, Psychotherapist
Vancouver, BC, Canada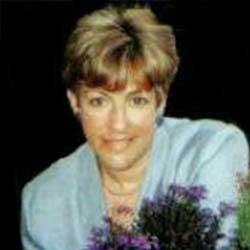 . . . stimulating in ways I have not experienced in many live seminars
"The content of the webinars and transcripts have been intellectually and professionally stimulating in ways that I have not experienced in many live seminars. I am excited to learn more about the treatment methods recommended by the presenters."
Karen Fox, PhD, Clinical Psychologist
San Diego, CA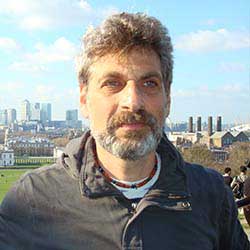 I do really like the talkback as a way to wind down and 'land.'
"The NICABM Trauma Series have helped me to feel a closer connection to some of my heroes in the field. It's nice to be able to bring them into my study, and to feel inspired and re-dedicated through their words. And I do really like the talkback as a way to wind down and 'land.'"
Harry Zeit, MD, Physician Psychotherapist
Toronto, Ontario, Canada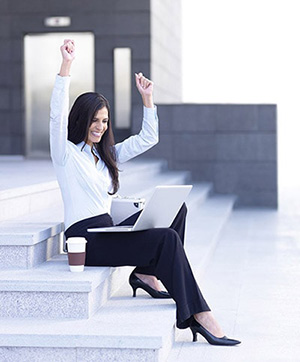 We know what it takes for practitioners to succeed. We've had countless practitioners improve their skills and deliver results with their patients.
What separates successful practitioners from the rest? They:
Put effort into continually learning
Choose to build new skills and gain confidence
Choose the experts at the forefront to study
Tune in and update their skills on a regular basis
Your colleagues are already benefiting from our programs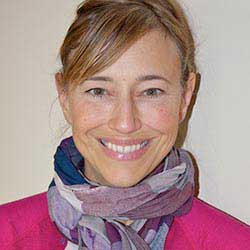 . . . instrumental in opening my mind and heart to understanding trauma.
"These seminars have been instrumental in opening my mind and heart to understanding trauma. They are brief and accessible and of such high quality that I've been able to glean real understanding and a starting point for further study. I can't say enough about them. I have recommended them to so many of my colleagues and they say the same things I do about them. Thank you Ruth!"
Angela Lawrence, Drug and Alcohol Counselor
British Columbia, Canada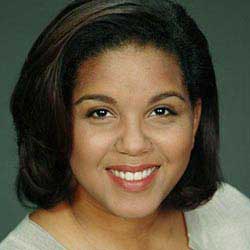 The material covered has . . . fully supported my purpose, enhancing my knowledge of the theories behind the actions taken.
"I am a soldier, who works with other soldiers and their families (The PTSD Retreat), in reference to PTSD. We, as soldiers, are all taught the very basics of PTSD, in what we call "death-by-PowerPoint," but it never goes beyond this. Indeed, it is repeated over and over, without change, and it rarely if ever gets to the families. The material covered in here has fully supported my purpose, enhancing my knowledge of the theories behind the actions taken. I am so grateful to have been able to follow this series and look forward to furthering my education with this entity. Thank you"
D. Nicole Johnson, Drug and Alcohol Counselor
Starr Founder, The PTSD Retreat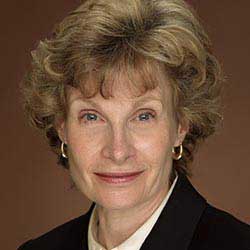 My clients have been able to build their confidence. . .
"My clients have been able to build their confidence in their ability to self-regulate on their own in pretty difficult situations, including work and family of origin situations. Their success has then built their self-esteem as they can see that they can be successful in changing some fairly habitual ways of interacting and hurting themselves. It is a positive cycle that builds upon itself"
Nancy Lasater, MSW, LCSW
Boulder, CO
Register here to watch for free at the time of broadcast.
Get Quickly Onboard with the Latest, Most Effective Trauma Treatments
The Treating Trauma Master Series draws from among the world's most effective practitioners. We get into top-level lessons in every session.
With our unique suite of learning tools, you'll be equipped to implement the concepts, exercises, and applications immediately.
The sessions are candid, comprehensive, and profoundly useful.
Why the Transcript Is Essential:
Click the image to enlarge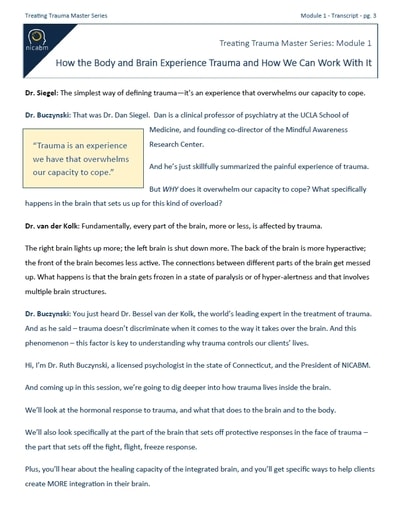 The transcript makes it easy to go back and double check concepts, citations and names that are mentioned
We put in a table of contents to make it easy for you to find the exact part of the webinar you need
Having the concepts already written allows you to take notes on how you're going to use the ideas rather than transcribing the ideas
Some people simply learn better by reading than by listening or watching
You will be able to print out and share techniques presented in the session with your patients

"I really liked being able to follow along with the transcripts as I listened…it was nice not to feel like I had to take notes. I really feel like I remember more when I both hear and see at the same time."
Mary Ellen McNaughton, Masters in Counseling, Psychology Counselor
Kelowna, British Colombia, Canada
Register here to watch for free at the time of broadcast.
Teachers Know How to Dig In and Turn Complex Principles into Simple, Flexible Applications
They'll share how they use the latest approaches to the treatment of trauma to help their clients change in ways they never expected – and how you can do the same.
Trauma can be devastating, and its impact is far-reaching.
Because of this, we are never satisfied by the status quo. We are passionate about finding the most effective and innovative approaches for getting deeper and more rapid ways to reduce suffering and help clients find their footing once again.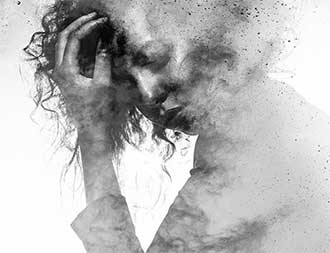 We Search Out the Most Creative Practitioners Who Have Developed Extraordinary Methods for Getting Results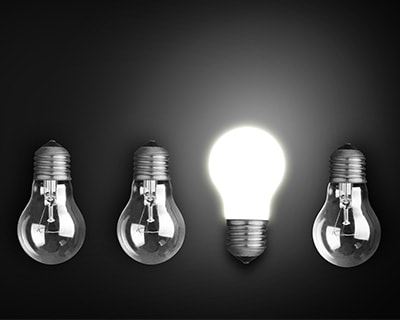 It doesn't matter if they are well known or totally unknown. What matters is that they have an exceptional approach that is a cut above the rest.
And when we find them, we home in on exactly what it is they are doing that makes such a remarkable difference so that we can teach other practitioners how to get the same results with their patients.
If you are the kind of practitioner who also has a burning desire to find the best ways to help clients, who will go way beyond expectations to be the best that you can possibly be, come join us as we identify what it is that makes these innovative thinkers so successful in their work.
You Are Protected By
NICABM's Money-Back Guarantee
We invite you to register for this comprehensive training program without any risk. Unless you are completely satisfied, we will refund your money. Just let us know within 30 days from the date of registration. We are that confident that you will find this information to be more than you expected.
Register here to watch for free at the time of broadcast.