What Happens to the Brain During Trauma (and Why It Matters in Your Work)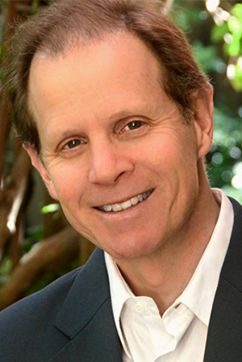 Trauma changes the brain. But because trauma's effect on the brain isn't always apparent, treatment is even more challenging.
You see, when trauma takes root in the brain, it can lead to flashbacks, dissociation, disrupted sleep and impaired focus, as well as constant feelings of blame, self-judgment, and even guilt. But . . .
When we understand the brain science of trauma, we can target treatments to help our patients heal more quickly
So it's crucial to know what really goes on inside a traumatized brain.
Unraveling it takes a little bit of detective work, a lot of training, and a willingness to try on different perspectives . . .
. . . all while trying to help someone feel safe despite a battle going on in their own nervous system.
That's why we're bringing you this short, focused course . . .
How to Use Brain Science to Help Patients Accelerate Healing after Trauma
A 5-Part Mini-Course featuring Dan Siegel, MD
PART 1 – Strategies for Working with a Traumatized Brain
In the first part of this mini-course, Daniel Siegel, MD and Ruth Buczynski, PhD will walk you through what is actually going on in the brain during trauma. They'll also get into why dissociation (one of the most disabling conditions associated with trauma) is also one of the most treatable. Here's what else they'll cover:
How Age Can Affect Trauma's Impact on the Brain
Developmental Trauma: Why Neglect May Be Worse Than Abuse for a Child's Brain
The Chemical Effects of Trauma on the Brain
Why Flashbacks Feel Like Present Experience Instead of Past Memory
How the Links in the Brain Become Broken During Dissociation
The Three Areas of the Brain Most Impacted by Developmental Trauma
Epigenetics and the Effect of Trauma Across Generations
Dan is the Executive Director of the Mindsight Institute, Co-Director of UCLA's Mindful Awareness Research Center, and author of Mindsight: The New Science of Personal Transformation and The Mindful Therapist: A Clinician's Guide to Mindsight and Neural Intergration.
The treatment of trauma is often one of our biggest challenges as practitioners. So we've layered this course with practical tools you can use to fully integrate these concepts into your work.
PART 2 – Synthesize Key Concepts So You Can Use Them Immediately
In the TalkBack Session, Ron Siegel, PsyD and Ruth Lanius, MD, PhD join me to dig more deeply into how trauma affects the brain. Our job is to make yours easier by streamlining the information and making sure each point is crystal clear. We'll examine key ideas, clarify critical concepts, and break it all down so you can gain confidence in your understanding.
PART 3 – Get Concrete Strategies You Can Use Right Away to Help Patients Take Back Their Lives
In the TalkBack Session, Ron Siegel, PsyD and Ruth Lanius, MD, PhD join me to dig more deeply into how trauma affects the brain. Our job is to make yours easier by streamlining the information and making sure each point is crystal clear. We'll examine key ideas, clarify critical concepts, and break it all down so you can gain confidence in your understanding.
PART 4 – Uncover Core Ideas and Techniques at-a-Glance So You Have a "Cheat Sheet" When You Need It Most
The QuickStart Guide will help you stay fresh and confident as you turn these insights into action. It's an at-a-glance reference to the most powerful concepts and strategies for working with patients who have experienced trauma. We've gathered all the essential tools and methods into a concise, easy-to-use guide so you can quickly review and apply these ideas when you need them most.
PART 5 – Quickly Recall Crucial Details So You Can Apply Them with Confidence
Our Professional Transcript will help you reinforce key ideas so you can integrate them into your life and work. We've designed your transcript with an easy-to-use table of contents, clear, organized formatting, and helpful highlight quotes so you'll have the information and exercises you need at your fingertips.
Today only - extra bonus when you order by midnight tonight
Why You Have to Understand Dissociation to Treat Trauma with Kathy Steele, MN, CS
Recognizing and Treating Mindflight – a Phobia of Inner Experience
Why Avoiding Triggers Doesn't Work
How to Help Patients Learn to Recognize Trauma-Related Triggers
Why Distinguishing Past from Present Is a Critical Element of Healing
Take-Home Exercises for Working with the Triggers of Dissociation
The Phases of Treatment – Integrating Mindflight into Mindsight
Starting today, this program can change the way you practice.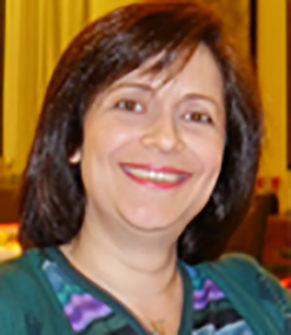 [Brain] science is explaining what we encounter in our clinics . . .
I was really amazed by how Dan Siegel explained how the brain works when there is a trauma. He explained it in a simple, comprehensible manner, and it made so much sense. Science is explaining what we encounter in our clinics. It also shows how important is our work as psychotherapists. Such knowledge makes us work better.
Lina Ibrahim, psychologist
Beirut, Lebanon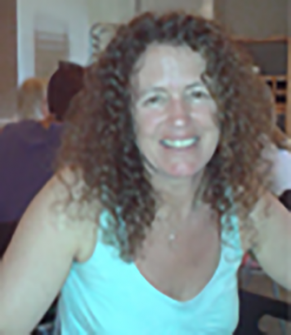 I feel excited . . . because I understand a little bit more . . .
"Dan talked about how trauma . . . impacts brain development, and how the interaction between the different parts of the brain become impaired…This morning I feel excited . . . because I understand a little bit more…Listening to Dan and Ruth talking, and realizing where I am personally along the spectrum of trauma to health, and that it changes depending on what's going on in my life – that's exciting! "
Nikhila Ludlow, Feldenkrais Practitioner
UK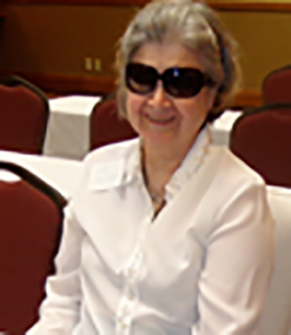 The epigenetics focus was enlightening . .
"The epigenetics focus was enlightening. It reminded me of the phrase I hear and say on a regular basis: l'dor v'dor ("from generation to generation"). Everything that happens is passed from generation to generation: ancient wisdom that is now in the spotlight with science."
Ida Lee Duplechin, MBA Med
LPC/USA
Join this panel of experts for this short course so you are better equipped to reframe and learn from challenges in the treatment of trauma.
Here's What Your Peers Have Experienced
"What amazing research, well presented, I loved the epigenetics aspect and think this really needs to be considered, spiritual interconnection of ancestors and its imprints on current life form. The talk back was informative and the guidance from Ruth Lanius was very apt and constructive."
Hilary Adele, Mediation Teacher and Spiritual Energy Healer

"I enjoyed hearing Dan cover the impact that trauma may have on the brain chemistry of individuals and how trauma may affect the brain differently during certain developmental stages … he also spoke on the issues related to intergenerational trauma….. using, as examples, the offspring of individuals whose parents, grandparents…experienced the trauma of the holocaust and the potato famine…I also appreciated his position on the value of sharing this information as a means to promote empowerment when working with clients…"
Jean Robert, Psychologist/Clinical Social Worker

Here's How It Works
We take pride in delivering high-quality, valuable training programs. This mini-course is packed with critical information so that by the end, you will have a deeper understanding of how to apply the latest changes in our profession to your work.
With a Gold Subscription You'll Get:
Everything is yours to keep forever in your professional library.
| | |
| --- | --- |
| | Downloadable videos and audios to watch or listen to when it's convenient for you |
| | TalkBack Segments to distill key ideas (this is where we "land" the session) |
| | Next Week in Your Practice sessions to give you concrete strategies to use with patients |
| | Printable QuickStart Guides to make review and action simpler than ever |
| | Professionally-formatted transcripts of the sessions |
| | Audios and transcripts of the bonus sessions |
With a Gold Subscription, you'll get this complete package – all of the videos, audios, transcripts, and learning tools are yours to keep permanently in your professional library.
If you can, please sign up for a Gold Subscription. It supports this program and furthers our mission to make innovative mind-body programs available to practitioners throughout the world.
Get high quality trainings without having to travel and put your life and work on hold
Hands-on examples of how you can bring greater healing to your clients
---
Total focus on learning and skill-building that you can implement immediately
Why the Transcript Is Essential:
Click the image to enlarge
The transcript makes it easy to go back and double check concepts, citations and names that are mentioned
We put in a table of contents to make it easy for you to find the exact part of the webinar you need
Having the concepts already written allows you to take notes on how you're going to use the ideas rather than transcribing the ideas
Some people simply learn better by reading than by listening or watching
You will be able to print out and share techniques presented in the session with your patients

"I really liked being able to follow along with the transcripts as I listened…it was nice not to feel like I had to take notes. I really feel like I remember more when I both hear and see at the same time."
Mary Ellen McNaughton, Masters in Counseling, Psychology Counselor
Kelowna, British Colombia, Canada
You Are Protected By
NICABM's Money-Back Guarantee
We invite you to register for this comprehensive training program without any risk. Unless you are completely satisfied, we will refund your money. Just let us know within 30 days from the date of registration. We are that confident that you will find this information to be more than you expected.