Why Internal Family Systems Can Work When Other Approaches Fall Short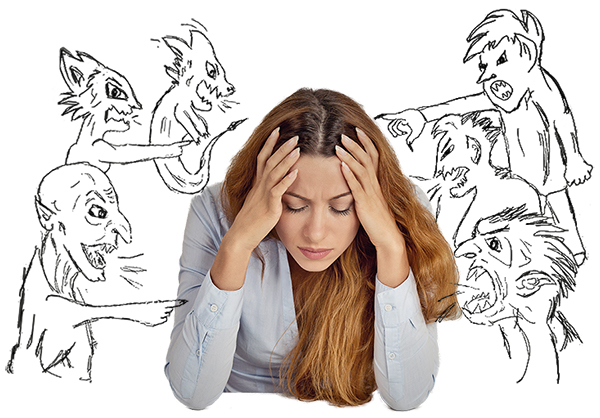 There are times when our best tools fall short.
When this happens, some of the most experienced therapists turn to Internal Family Systems (IFS).
It's an evidence-based practice that helps patients, especially those with a complex trauma history, find internal resources for healing.
In this short course, you'll learn what makes IFS so effective.
How to Work with a Client's Inner Systems to Heal Trauma
with Richard Schwartz, PhD
How to Interview and Disarm Your Client's Inner Critic
Your Clients' Roadblocks to Inner Listening and How to Overcome Them
What We Miss When We Only Focus on One Part of the Self
How to Draw Out the Valuable Qualities in a Client's Most Destructive "Parts"
How IFS Empowers a Traumatized Client to Be Their Own Primary Caretaker
How to Help Clients Develop an "Inner Leader" and Respond to Their Destructive "Parts" with Compassion
The 8 C's of Self-Leadership (and How They Can Be Used to Help Patients Heal)
The Parts of Us That Are Most Vulnerable to Trauma's Impact
What to Do When an Inner "Part" Won't Speak
How the Internal Family Systems Approach Can Restore a Client's Ability to Trust Themselves
How Working with "Inner Parts" Can Create Intimacy and Connectedness for Fighting Couples
How to Help a Client Move Forward When Their "Protectors" Are Stuck in the Past
Richard Schwartz, PhD is the creator of Internal Family Systems (IFS), an evidence-based approach to resolve symptoms and help clients find internal resources for healing.
Richard is also the founder of The Center for Self Leadership.
He is the author of four books and over fifty articles about IFS, including Internal Family Systems Therapy, and Introduction to the Internal Family Systems Model. His most recent book,You Are The One You've Been Waiting For, is about using IFS with couples.
Here's What You'll Get:
Everything is yours to keep forever in your professional library
| | |
| --- | --- |
| | Downloadable video and audio to watch or listen to when it's convenient for you |
| | TalkBack Segment to distill key ideas (this is where we "land" the session) |
| | Next Week in Your Practice video to give you concrete strategies to use with patients |
| | Printable QuickStart Guide to make review and action simpler than ever |
| | Professionally-formatted transcript of the session |
Starting Today, This Program Can Change the Way You Practice
He has an empowering approach that left me feeling confident.
"I love Dr. Schwartz' method of talking about and to "parts" of us. It's very easy to relate to, as it's language we already use, not some scary medical jargon that makes us feel pathological. His normalizing language actually serves to model the 8 C's he mentions . . . He has an empowering approach that left me feeling confident."
Barbara Ray, MEd., Educator
Friday Harbor, WA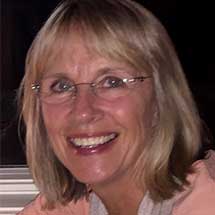 . . . bottom line, results speak louder than words.
"That was profoundly compelling. I am very interested in Dr. Schwartz' work. I really enjoyed his calm, humble demeanor. His words, his ideas, and his approach are fascinating and, of course, bottom line, results speak louder than words."
Diana Canant, Trauma Specialist
Pacifica, CA
You'll Get Practical Tools to Help You Quickly Integrate Richard's Teaching into Your Work
Synthesize Key Concepts So You Can Use Them Immediately
In the TalkBack Session, Ron Siegel, PsyD and Ruth Lanius, MD, PhD join me to dig more deeply into Richard's teaching. Our job is to make yours easier by streamlining the information and making sure each point is crystal clear. We'll examine key ideas, clarify critical concepts, and break it all down so you can gain confidence in your understanding.
Uncover Core Ideas and Techniques at-a-Glance So You Have a "Cheat Sheet" When You Need It Most
The QuickStart Guide will help you stay fresh and confident as you turn Richard's insights into action. It's an at-a-glance reference to the most powerful concepts and strategies for working with patients who have experienced trauma. We've gathered all the essential tools and methods into a concise, easy-to-use guide so you can quickly review and apply these ideas when you need them most.
Uncover Core Ideas and Techniques at-a-Glance So You Have a "Cheat Sheet" When You Need It Most
Our Professional Transcript will help you reinforce key ideas so you can integrate them into your life and work. We've designed your transcript with an easy-to-use table of contents, clear, organized formatting, and helpful highlight quotes so you'll have the information and exercises you need at your fingertips.
Quickly Recall Crucial Details So You Can Apply Them with Confidence
Professional Transcript will help you move beyond merely watching each session to make key ideas a part of your work. With an easy-to-use table of contents, clean, professional formatting, and helpful quotes that call out core concepts, you can quickly locate important ideas and check citations and references. We craft these with care to make quick review surprisingly simple.
Learn Today. Use Tomorrow.
NICABM's courses are made for professionals, with a focus on real-world solutions to clients' problems.
Hands-on examples of how you can bring greater healing to your clients
Total focus on learning and skill-building that you can implement immediately
Why the Transcript Is Essential:
Click the image to enlarge
The transcript makes it easy to go back and double check concepts, citations and names that are mentioned
We put in a table of contents to make it easy for you to find the exact part of the webinar you need
Having the concepts already written allows you to take notes on how you're going to use the ideas rather than transcribing the ideas
Some people simply learn better by reading than by listening or watching
You will be able to print out and share techniques presented in the session with your patients
"I really liked being able to follow along with the transcripts as I listened…it was nice not to feel like I had to take notes. I really feel like I remember more when I both hear and see at the same time."
Mary Ellen McNaughton, Masters in Counseling, Psychology Counselor
Kelowna, British Colombia, Canada
You Are Protected By
NICABM's Money-Back Guarantee
We invite you to register for this comprehensive training program without any risk. Unless you are completely satisfied, we will refund your money. Just let us know within 30 days from the date of registration. We are that confident that you will find this information to be more than you expected.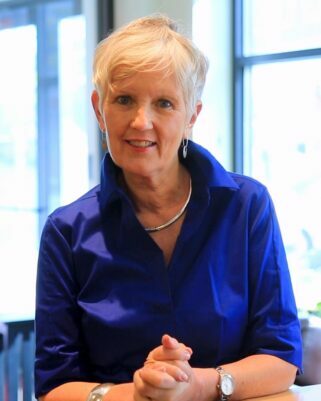 Course Director
Ruth Buczynski, PhD
Dr. Ruth Buczynski is a licensed psychologist and founder and president of The National Institute for the Clinical Application of Behavioral Medicine (NICABM). NICABM helps physicians, nurses, psychologists, social workers, and counselors – practitioners who have some of the most significant and life-changing missions on the planet – provide cutting-edge, research-based treatment strategies to their patients. For more than 35 years, NICABM has offered accredited training and professional development programs to thousands of practitioners worldwide.