text for pro
text for lay
The Top 30 Experts Share Their Best Approaches For Reaching Even the Most Challenging Clients
Better Outcomes. More Quickly.
Concise, daily ideas from the masters. Curated to bring you new treatment strategies, short enough to fit into your coffee break.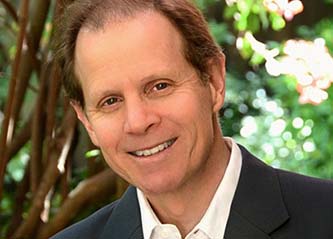 Dan Siegel, MD
Executive Director of the Mindsight Institute; Co-Director of UCLA's Mindful Awareness Research Center; author of Mindsight: The New Science of Personal Transformation and The Mindful Therapist: A Clinician's Guide to Mindsight and Neural Integration.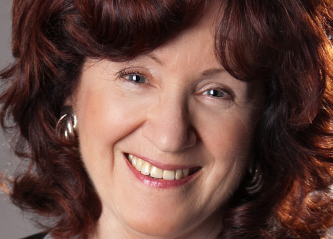 Sue Johnson, EdD
Creator of Emotionally Focused Therapy (EFT); Founder and Director of the International Centre for Excellence in Emotionally Focused Therapy.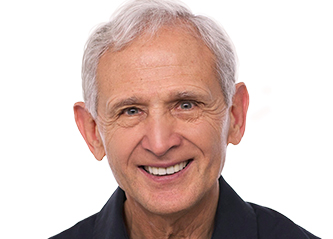 Peter Levine, PhD
Founder of Somatic Experiencing; Author of Trauma and Memory: Brain and Body in a Search for the Living Past: A Practical Guide for Understanding and Working with Traumatic Memory.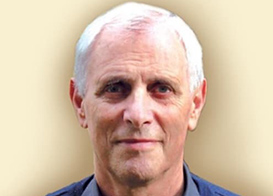 Onno van der Hart PhD
Psychotraumatologist and Emeritus Professor of Psychopathology of Chronic Trauma; Co-Author of Treating Trauma-Related Dissociation and co-author of The Haunted Self.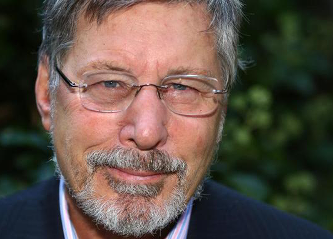 Bessel van der Kolk, MD
Neuroscientist and Professor of Psychiatry at Boston University Medical School. Author of The Body Keeps the Score: Brain, Mind, and Body in the Healing of Trauma.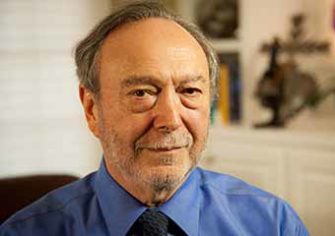 Stephen Porges, PhD
Developer of Polyvagal Theory; Distinguished University Scientist at the Kinsey Institute at Indiana University Bloomington and Research Professor in the Department of Psychiatry at University of North Carolina Chapel Hill.
Steven Hayes, PhD
Creator of Acceptance and Commitment Therapy (ACT); Nevada Foundation Professor at the Department of Psychology at the University of Nevada, Reno.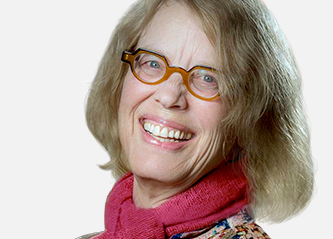 Pat Ogden, PhD
Pioneer in Somatic Psychology; Founder and Director of Sensorimotor Psychotherapy Institute (SPI); Co-founder of the Hakomi Institute; Author of Sensorimotor Psychotherapy: Interventions for Trauma and Attachment.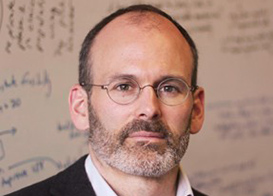 Judson Brewer MD PhD
Founder of Claritas MindSciences; Formative leader in combining mindfulness and neurofeedback techniques for working with addiction; Author of The Craving Mind.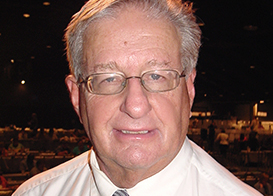 Donald Meichenbaum PhD
Creator of Cognitive Behavioral Modification (CBM); Contributor to the development of Cognitive Behavioral Therapy (CBT); author of Roadmap to Resilience: A Guide for Military Trauma Victims and Their Families.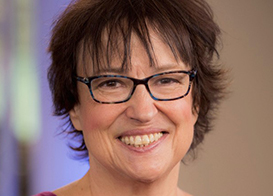 Melanie Greenberg PhD
Clinical Psychologist and Author of The Stress-Proof Brain.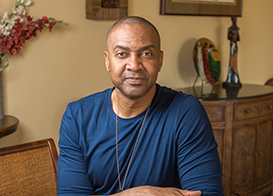 Resmaa Menakem MSW LICSW SEP
Expert on conflict and violence; Teacher of Cultural Somatics; Former Director of Counseling Services for the Tubman Family Alliance; Former Behavioral Health Director for African American Family Services in Minneapolis.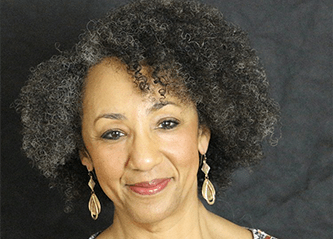 Shelly Harrell, PhD
Licensed psychologist specializing in multicultural and community psychology; Professor of Psychology in the Graduate School of Education at Pepperdine University.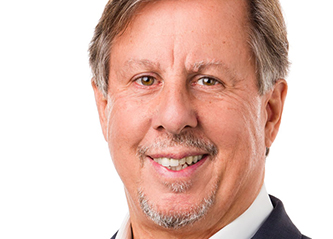 Richard Schwartz, PhD
Founder of Internal Family Systems (IFS) and The Center for Self Leadership; Author of Introduction to Internal Family Systems.
Zindel Segal, PhD
A founder of Mindfulness-Based Cognitive Therapy (MBCT); Professor of Psychology at the University of Toronto.
Ron Siegel, PsyD
Assistant Professor of Psychology, part time, Harvard Medical School; Author of The Mindfulness Solution: Everyday Practices for Everyday Problems and Sitting Together: Essential Skills for Mindfulness-Based Psychotherapy.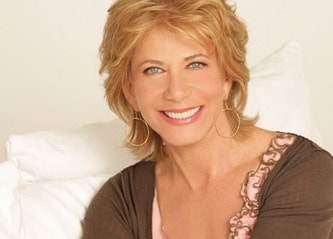 Joan Borysenko, PhD
Founder of Mind/Body Health Sciences LLC; Author of New York Times Bestseller Minding the Body, Mending the Mind.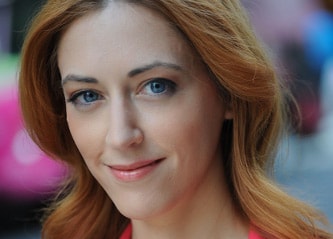 Kelly McGonigal, PhD
Health psychologist and lecturer at Stanford University; Author of The Upside of Stress: Why Stress Is Good for You and How to Get Good At It and The Willpower Instinct: How Self-Control Works, Why It Matters, and What You Can Do to Get More of It.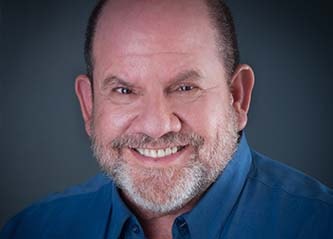 Stan Tatkin, PsyD, MFT
Founder of the PACT Training Institute and developer of a Psychobiological Approach to Couple Therapy (PACT).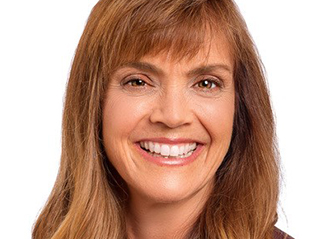 Lynn Lyons, LICSW
Author of Anxious Kids, Anxious Parents: 7 Ways to Stop the Worry Cycle and Raise Courageous & Independent Children, clinical social worker and psychotherapist specializing in anxiety in adults and children.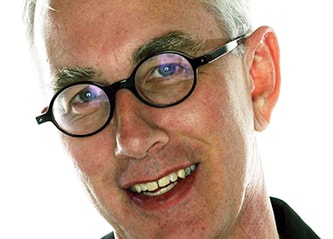 Bill O'Hanlon, LMFT
Co-developer of Solution-Oriented Therapy; Psychotherapist, speaker, and author of Do One Thing Different: Ten Simple Ways to Change Your Life.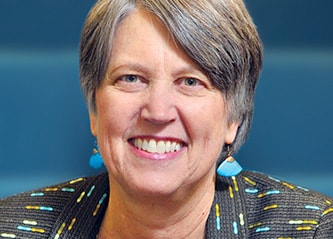 Christine Padesky, PhD
Co-founder of the Center for Cognitive Therapy in Huntington Beach, California; Co-creator of Strengths-Based CBT; Co-author of Mind Over Mood and Collaborative Case Conceptualization.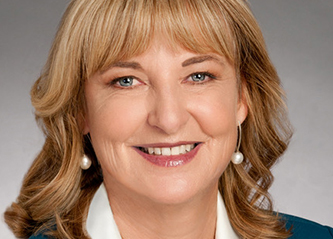 Laurel Parnell, PhD
Leading expert in Eye-Movement Desensitization and Reprocessing (EMDR); Author of Attachment-Focused EMDR: Healing Relational Trauma.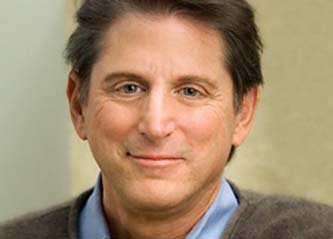 Terry Real, MSW, LICSW
Founder of the Relational Life Institute; Author of I Don't Want to Talk About It: Overcoming the Secret Legacy of Male Depression and The New Rules of Marriage: What You Need to Make Love Work.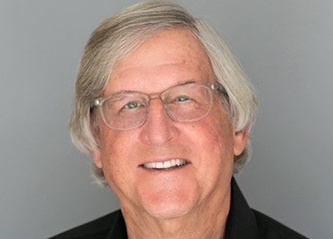 Michael Yapko, PhD
Leading expert in clinical hypnosis and treating depression; Clinical psychologist and author of 15 books including his newest books, The Discriminating Therapist and Keys to Unlocking Depression.
Rick Hanson, PhD
Senior Fellow of the Greater Good Science Center at UC Berkeley; New York Times bestselling author of Hardwiring Happiness and Buddha's Brain.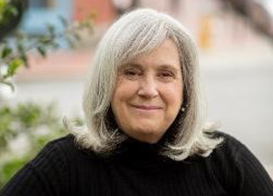 Deb Dana, LCSW
Coordinator of the Traumatic Stress Research Consortium at the Kinsey Institute; Developer of the Rhythm of Regulation Clinical Training Series; author of Polyvagal Theory in Therapy.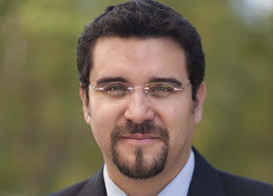 Miguel Gallardo, PsyD
Licensed Psychologist specializing in multicultural and social justice; Associate Professor at Pepperdine University's Graduate School of Education and Psychology; author of Case Studies in Multicultural Counseling and Therapy.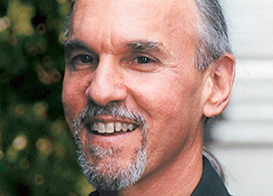 David Wallin, PhD
Clinical Psychologist; author of Attachment in Psychotherapy; Lecturer on attachment and psychotherapy.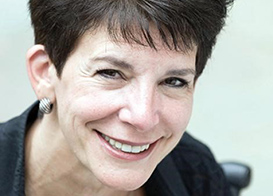 Deany Laliotis, LICSW
Director of Training at EMDR Institute; Specialist in treatment of traumatic stress disorders and attachment issues; author of chapters and articles on EMDR therapy.
Our mission is to support exceptional practitioners in getting better client outcomes. We invite you to join us.
Here's What's Coming This Month: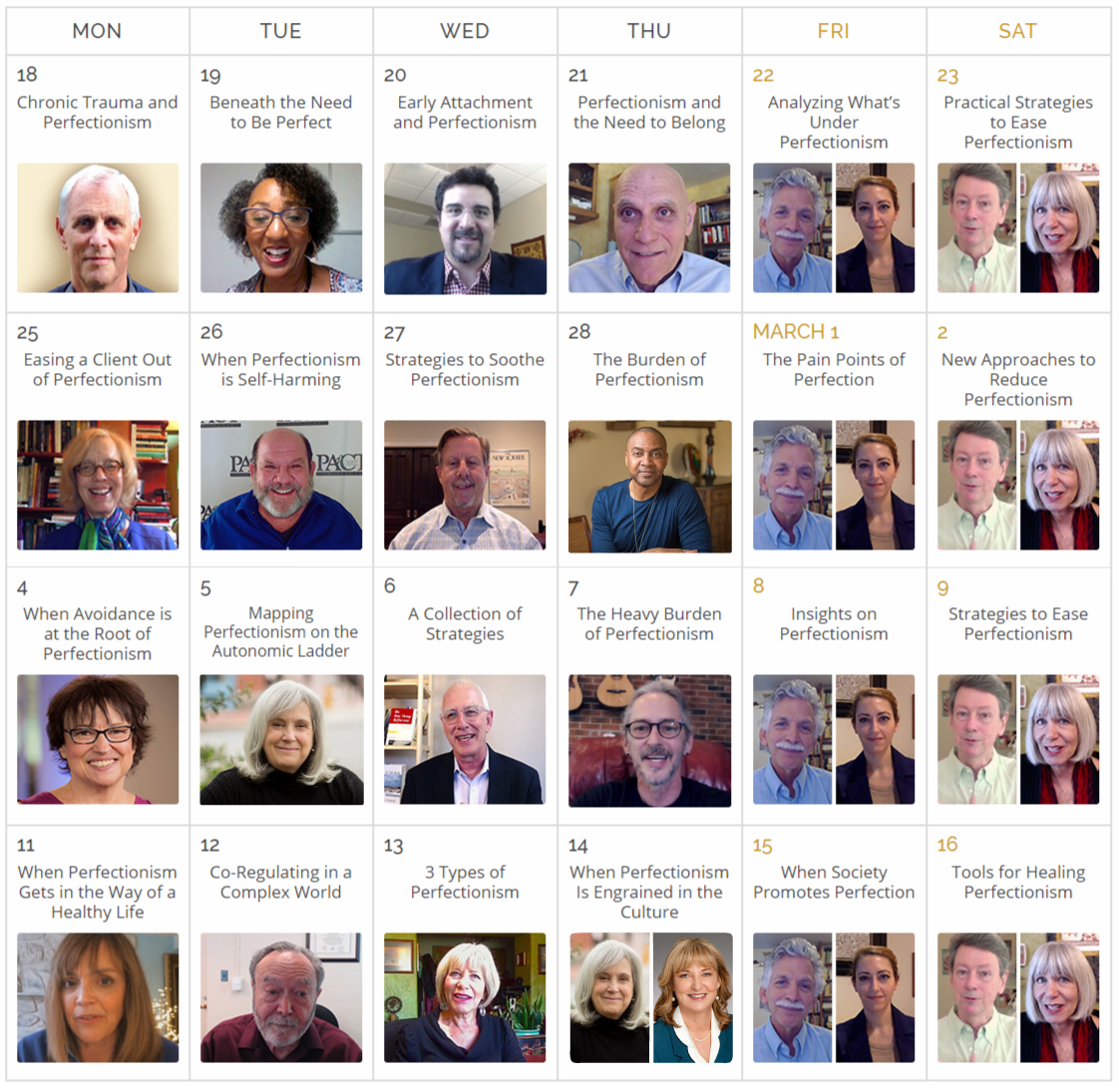 Here's what the experts will get into over the next few months:
How to Help Clients Move Toward the Experiences They've Been Avoiding
How to Work with Clients Whose Perfectionism Leads to Anxiety and Depression
Strategies for Working with Clients Who Have a Self-Narrative that Sustains Their Suffering
Here's a sample of what members have received in this program
You'll get the top 30 minds in our profession focusing on the universal problems clients bring to treatment.
No matter your modality or specialty, there are certain issues that likely touch every patient you see. In this unique program, you'll get a wide range of approaches to these common problems.
It's all designed to help you get better outcomes more quickly with your clients
Here's What You'll Get On A Weekly Basis:
1.
Concise daily videos from the top experts in the field, focused on the most challenging problems your clients face
Monday through Thursday, you'll get a brand new video from our dream team of experts, curated to be succinct yet powerful. They'll take on universal questions with focused answers that impact nearly every client you see.
These videos are short but packed with practical insights and useful tools. We give you the meat of every expert's perspective, layered with actionable ideas, designed to be watched during your coffee break.
2.
Critical Insights video: we break down and synthesize the week's lessons so you can connect them to your work
On Friday, you'll get fresh analysis and deeper exploration of the week's key points from the experts. We'll parse and examine some of the surprising parallels and differences in the four daily teachings.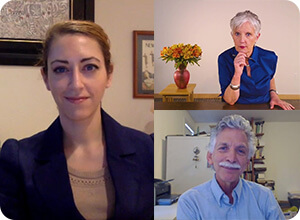 3.

Focus on Application video: a session packed with solid techniques and practical interventions you can use with your clients right away
All the teaching in the world won't mean much unless you actually use it. On Saturday, you'll get hands-on methods and concrete exercises to help you apply the experts' ideas with your practice.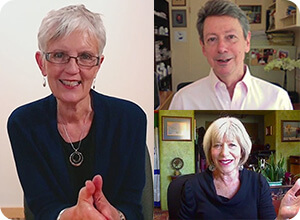 4.
Video AND Audio Downloads of every session, yours to keep forever
We designed these videos to be short but substantial. But we're sensitive to your time. If you'd like to download all the videos into your library to watch on the weekend, you can. They're yours to keep, from day one.
Some people also like to listen to the audio files while driving in the car or while on their exercise machines. You can do that too. Download all the audio files on any device you own, permanently.
5.
Professional Transcripts, clearly laid out to help you reference key ideas and recall crucial details
Enjoy instant access to the daily lessons anywhere you go, even in client sessions.
Clean, clear copy with professional formatting and helpful quotes to help you quickly locate important ideas. These downloadable transcripts will keep the experts' most salient points right at your fingertips.
6.
Membership in a dynamic community of like-minded professionals
The Next Level Practitioner program is nearly 2,000 members strong. It's designed for people like you: Curious, dedicated, creative practitioners who aren't satisfied with the "status quo".
Members in the program support each other through feedback and the sharing of ideas. You'll be part of a vibrant group of clinicians, discussing the latest concepts and research. And when we share these thoughts, it promotes a deeper and richer understanding. And new ideas emerge.
Join the premier online community of practitioners that can transform your work with clients.
Hear what the charter members say about this program:
". . . my clients are the luckiest people in the world right now . . ."
— Linda Barnard, PhD —
Sacramento, California
". . . a professional Godsend . . ." …. …. …. ….
— Christine Carville, LCSW —
New York, New York
". . . it gives me practical and clinically valid skills . . ."…. …. …. …. ….
— Brent Schrader, LCSW —
Farmington, New Mexico
". . . I can now take this (learning) into my office with my client . . ."
— Alyson Slutzky, LCSW —
Maplewood, New Jersey
I am learning something to take into sessions every day . . .
"These videos are fabulous! It is like having clinical supervision every morning. I am learning something to take into sessions every day and it feels like they know the clients I am working with!"
Ada Andrist, LCPC
Illinois, United States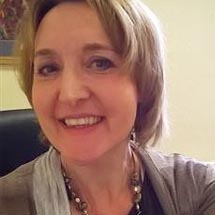 . . . it is like having daily supervision from the masters themselves . . .
"This is so exciting, it is like having daily supervision from the masters themselves which as a solo practitioner I am finding so motivating, enthusing, informative, experienced and wise, as well as drawing on the up-to-date evidence-base of neuroscience and psychology."
Rachel Hudson, Psychologist
West Wales, United Kingdom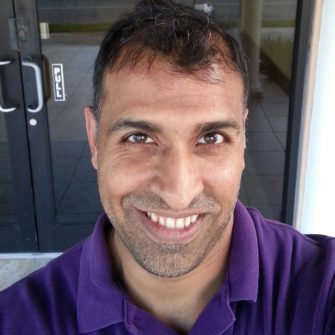 . . .the best thing I've ever done for myself in terms of my clinical training
"The Next Level Practitioner program is the best thing I've ever done for myself in terms of my clinical training. I feel like I get up close and personal with a wide range of experts that I wouldn't normally be exposed to. I don't think it could get better than this!"
Sunil Thomas, LMHC
Ft. Lauderdale, Florida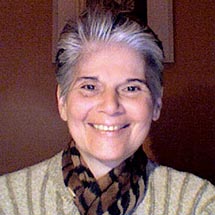 . . . grounded in real challenges that all clinicians experience . . .
"The program is grounded in real challenges that all clinicians experience at one time or another – very supportive and validating!"
Irene Javors, Counselor
East Elmhurst, NY
". . . I'm able to feel the support from the presence of all of these practitioners . . ."
— Rebecca Brooks, PhD —
Gulf Breeze, Florida
". . . applies to almost anybody's therapeutic work . . ."… … … … … … … … … … … … …
— Stephen Parker, PsyD —
St.Paul, Minnesota
". . . I like that there's the feeling of a discussion and a dialogue . . ."… … … … …
— Oxana Holtman, CPCC —
Washington, D.C.
". . . Your particular series always gives more than one point for the day . . ."
— Anna Hemmendinger, RP, MFT —
Ontario, Canada …. …. ..
How will your practice benefit from these perspectives?
Joan Borysenko PhD, Focus on Application Series
What Can You Expect As a Next Level Practitioner?
1
You'll get concise, daily videos you can watch during your coffee break.
2
The new perspectives you'll hear on problems your patients face will expand and strengthen the work you do.
3
You'll discover fresh strategies that you can use right away to help your patients change, heal, and grow.
4
You'll become part of a membership community where you can share your experiences and insights.
5
You'll be able to get (and give) feedback from fellow members – practitioners at the top of their game with a passion to see even the most challenging clients finally experience the relief they need.
6
As you discover creative strategies that can help your patients move forward, you'll be able to compare and contrast viewpoints from leading experts in the field.
7
You'll find new ways to think about challenges beyond the confines of a specialty, diagnostic category, pathology, or modality.
How will this program transform your work with clients?
Ron Siegel, PsyD, Critical Insights Series
The work you do is vital.
The world needs your gifts.
Expert Viewpoints. Practical Applications.
You'll hear from each of these experts on some of the biggest challenges that your clients face.
We'll discuss questions that impact nearly every client you see, no matter what your specialty or area of expertise.
When you become a member of the Next Level Practitioner program, you'll get practical insights and fresh perspectives that you can use with your clients right away. Concise, daily videos from the masters, all during the time it takes for your daily coffee break.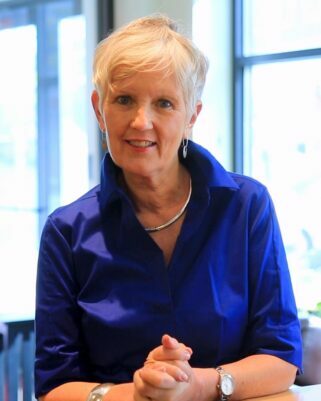 Course Director
Ruth Buczynski, PhD
Dr. Ruth Buczynski is a licensed psychologist and founder and president of The National Institute for the Clinical Application of Behavioral Medicine (NICABM). NICABM helps physicians, nurses, psychologists, social workers, and counselors – practitioners who have some of the most significant and life-changing missions on the planet – provide cutting-edge, research-based treatment strategies to their patients. For more than 25 years, NICABM has offered accredited training and professional development programs to thousands of practitioners worldwide.
If you're eager to find ways to help even more of your clients, to reach the ones for whom the current modalities aren't quite landing, then you're in the right place.
This program is for practitioners who are at the top of their game and eager to keep growing.
Who are hungry for new ways to help clients get healthier and happier. Who want to keep breaking down the barriers to healing.
There is something exhilarating when you get a new insight about how people change . . .
. . . and it turns out to help lots of people, particularly someone challenging.
It's exciting to have new ways to think about problems, beyond the definitions and confines of a specialty, diagnostic category, pathology, or modality.
We can change the conversation, spark the next generation of ideas, and find perspectives on what keeps our clients from flourishing.
Your colleagues are already benefiting from NICABM's programs
"I was involved in the aftermath of the terror attacks in Brussels . . . this program gave me some answers."
— Ybe Casteleyn, PhM —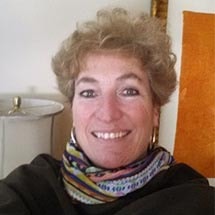 . . . I feel so fortunate to have this access to brain power, experience and research synthesis . . .
"When I listen to the experts talk openly about their experience, I feel so fortunate to have this access to brain power, experience and research synthesis on cutting edge issues! I go back to the videos to reinforce things that will assist my clients."
Mary Logan, Counselor
Ipswich, MA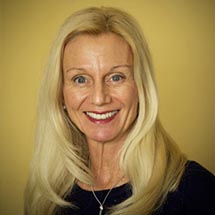 . . . the best gift I could have given to myself.
"The Next Level Practitioner program is the best gift I could have given to myself. For anyone considering it I encourage you strongly to do so."
Karen MacKenzie, LCSW
Charlestown, MA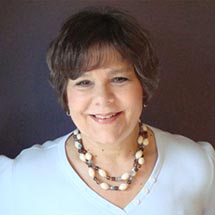 . . . every week is as informing, and as amazing as the last
"I have not allowed myself to miss one week of these incredible sessions! . . . I have watched every video, gone through every transcript, and read every comment. And, every week is as informing, and as amazing as the last. How grateful I am for this ongoing education with you, Ruth, and each and every one of the presenters!"
Diane Green, Private Practice Counselor
Washington, United States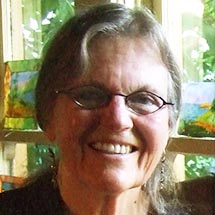 It is expanding my skills as a therapist . . .
"I love it. I find each session authentic, relevant, and exciting. It is expanding my skills as a therapist and my clients thank you also, I am sure."
Jane Godfrey, Psychotherapist
Portland, OR
What makes this program unique?
In this program, you'll get diverse answers to universal problems – the kinds that touch every patient you see.
We aren't just gathering the trauma experts to talk about trauma or the mindfulness experts to talk about mindfulness.
Instead, we are gathering the experts from all different backgrounds to focus on one topic together.
This program is for practitioners who want to build on their expertise to become even more effective with every patient they see.
Why the Transcript Is Essential:
The transcript makes it easy to go back and double check concepts, citations and names that are mentioned
We put in a table of contents to make it easy for you to find the exact part of the webinar you need
Having the concepts already written allows you to take notes on how you're going to use the ideas rather than transcribing the ideas
Some people simply learn better by reading than by listening or watching
You will be able to print out and share techniques presented in the session with your patients

"I really liked being able to follow along with the transcripts as I listened…it was nice not to feel like I had to take notes. I really feel like I remember more when I both hear and see at the same time."
Mary Ellen McNaughton, Masters in Counseling, Psychology Counselor
Kelowna, British Colombia, Canada
You Are Protected By
NICABM's Money-Back Guarantee
We invite you to register for this comprehensive training program without any risk. Unless you are completely satisfied, we will refund your money. Just let us know within 30 days from the date of registration. We are that confident that you will find this information to be more than you expected.
Layla from Pike Road, ALJust purchased the How to Work With Shame!4 hours ago