How to Ease the Pain of Trauma-Induced Shame
Practical Strategies to Help You Treat Shame with Greater Skill and Efficacy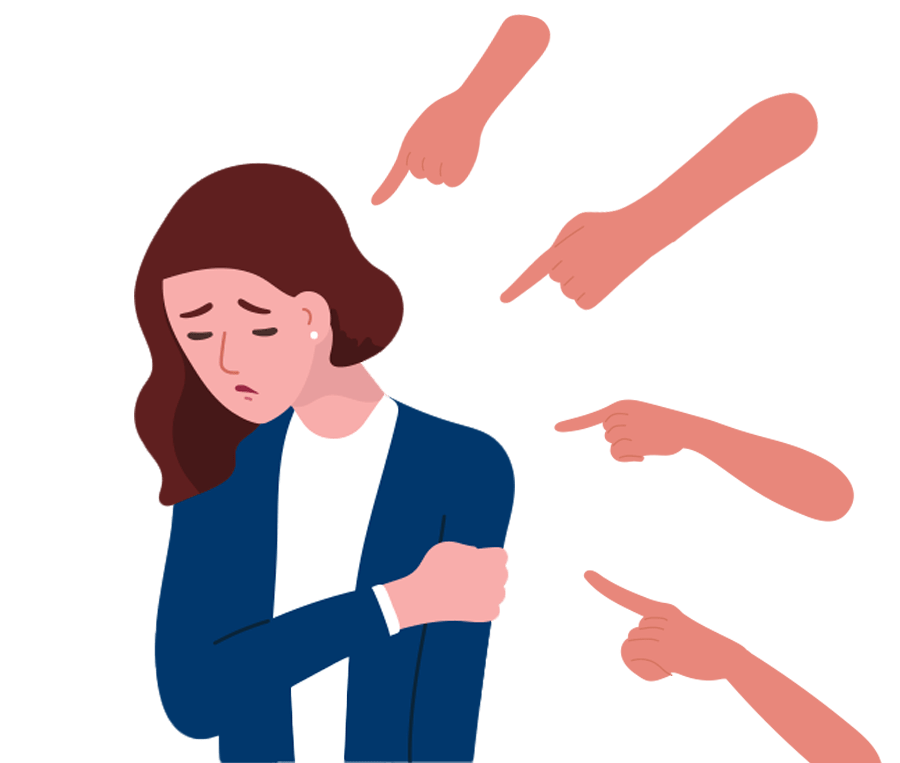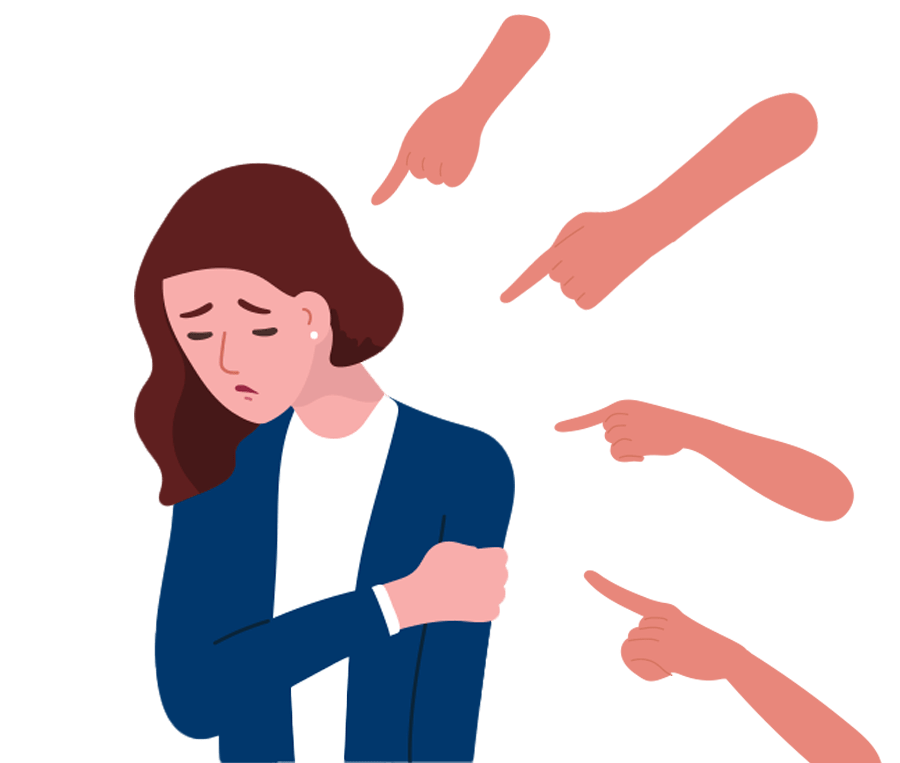 When it comes to treating trauma, shame is often the last and most difficult issue for clients to resolve.
That's because it can spawn an unrelenting inner-critic and leave clients feeling like they're bad or even "poisonous" at a core level – a challenging combination that can render many of our trauma interventions ineffective.
So to help clients release the painful weight of trauma-induced shame, we need to:
Understand the neurobiological factors that allow shame to flourish in the aftermath of trauma
Address the subtle and hidden ways that shame can present
Overcome the barriers that can prevent clients (and sometimes practitioners) from working through shame
Implement approaches that can help clients safely process shame (without inadvertently reinforcing it)
That's why we brought together 16 of the world's top experts to get their best strategies for helping clients overcome deeply ingrained feelings of shame that stem from trauma.
How to Ease the Pain of Trauma-Induced Shame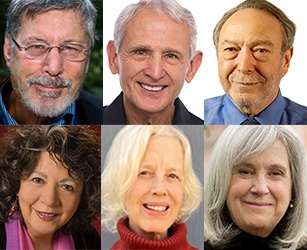 Expert Approaches to Help Clients Process Shame in a Safe and Healthy Way
Bessel van der Kolk, MD   Peter Levine, PhD   Stephen Porges, PhD  
Janina Fisher, PhD   Pat Ogden, PhD   Deb Dana, LCSW  
Martha Sweezy, PhD, LICSW
A Polyvagal Approach to Working with Shame
Working with Shameful Parts from an Internal Family Systems Perspective
Body-Based Exercises That Can Help Clients Who Struggle to Verbalize Shame
How to Help Clients Uncover Impulses Buried Underneath Shame
One Powerful Way to Normalize a Client's Experience of Shame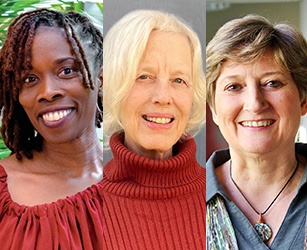 Strategies to Skillfully Detect Trauma-Induced Shame
Thema Bryant, PhD   Pat Ogden, PhD   Kathy Steele, MN, CS
How to Recognize Shame Even When Clients Don't Think It's a Problem
Four Defenses Clients Use to Manage Shame
How Shame Can Appear in a Client's Relationship Patterns
Specific Behaviors That Can Indicate the Presence of Shame
How Shame Can Disguise Itself as Self-Sabotage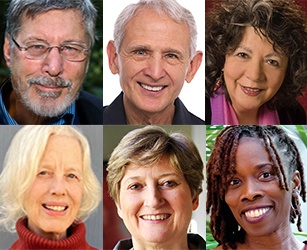 The Neurobiology of Trauma-Induced Shame
Bessel van der Kolk, MD   Peter Levine, PhD   Janina Fisher, PhD  
Pat Ogden, PhD   Kathy Steele, MN, CS   Thema Bryant, PhD  
Martha Sweezy, PhD, LICSW
An Important First Step to Treating Shame
Recent Findings on the Neurobiology of Shame
Two Factors That Make Shame Especially Debilitating (and Difficult to Treat)
The Protective Purpose of Shame – and How That Can Impact Treatment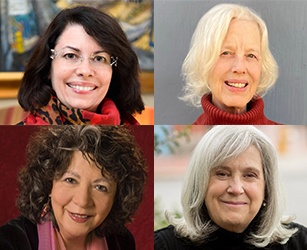 How to Work with Trauma-Induced Shame That Leads to Self-Harm
Ruth Lanius, MD, PhD   Pat Ogden, PhD  
Janina Fisher, PhD   Deb Dana, LCSW
How to Pinpoint a Client's Urge to Self-Harm
A Subtle Form of Self-Harm (and How to Work with It)
How to Help Clients Manage Their Urge to Self-Harm
Strategies to Overcome the Challenges of Working with a Client Who Self-Harms
Common Mistakes That Can Derail Treatment
Bessel van der Kolk, MD   Janina Fisher, PhD   Richard Schwartz, PhD  
Thema Bryant, PhD   Kathy Steele, MN, CS   Martha Sweezy, PhD, LICSW
How Cognitive Approaches to Shame Can Backfire (and What to Try Instead)
Why a Client's Trauma History Can Distract from Treatment
One Counterintuitive Goal of Treating Shame
Why Helping Clients Practice Self-Forgiveness Can Sometimes Deepen Shame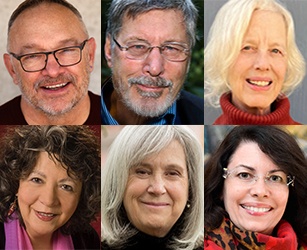 How to Work with the Shame of Moral Injury
William Nash, MD   Bessel van der Kolk, MD   Pat Ogden, PhD  
Janina Fisher, PhD   Deb Dana, LCSW   Ruth Lanius, MD, PhD
Why Moral Injury Can Lead to Debilitating Shame
Strategies to Help Clients Reconcile Past Actions and Begin to Move Forward
Why Some Clients Are Triggered by Positive Emotions (and How to Safely Help Clients Experience Them)
Specific Factors That Make Some Clients More Susceptible to Moral Injury
For This Short Course, We Brought Together Some of the Top Experts in the Field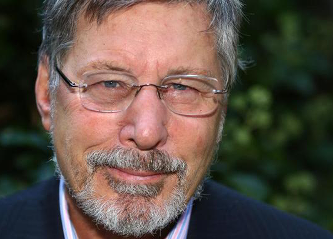 Bessel van der Kolk, MD
Neuroscientist and Professor of Psychiatry at Boston University Medical School. Author of The Body Keeps the Score: Brain, Mind, and Body in the Healing of Trauma.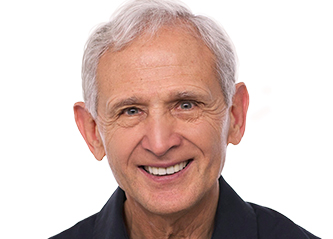 Peter Levine, PhD
Founder of Somatic Experiencing; Author of Trauma and Memory: Brain and Body in a Search for the Living Past: A Practical Guide for Understanding and Working with Traumatic Memory.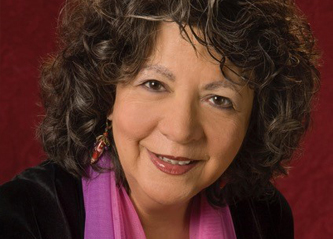 Janina Fisher, PhD
Licensed clinical psychologist and Instructor at the Trauma Center, an outpatient clinic and research center founded by Bessel van der Kolk, MD; past president of the New England Society for the Treatment of Trauma and Dissociation.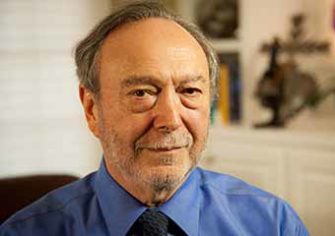 Stephen Porges, PhD
Developer of Polyvagal Theory; Distinguished University Scientist at the Kinsey Institute at Indiana University Bloomington and Research Professor in the Department of Psychiatry at University of North Carolina Chapel Hill.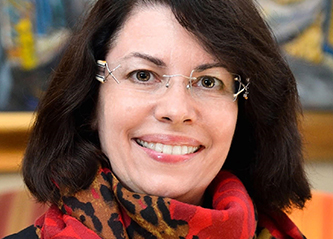 Ruth Lanius, MD, PhD
Professor of Psychiatry and Director of the Post-traumatic Stress Disorder (PTSD) research unit at the University of Western Ontario. Coauthor of The Impact of Early Life Trauma on Health and Disease: The Hidden Epidemic, and Healing the Traumatized Self: Consciousness, Neuroscience, Treatment.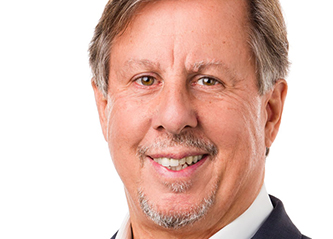 Dick Schwartz, PhD
Founder of Internal Family Systems (IFS) and The Center for Self Leadership; Author of Introduction to Internal Family Systems.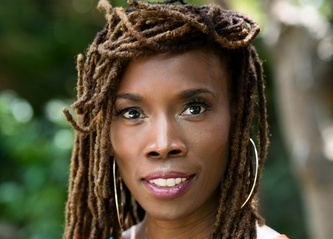 Thema Bryant, PhD
Licensed psychologist specializing in relief and empowerment of marginalized persons; Professor of Psychology in the Graduate School of Education at Pepperdine University; author of Thriving in the Wake of Trauma: A Multicultural Guide.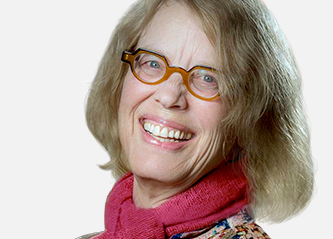 Pat Ogden, PhD
Pioneer in Somatic Psychology; Founder and Director of Sensorimotor Psychotherapy Institute (SPI); Co-founder of the Hakomi Institute; Author of Sensorimotor Psychotherapy: Interventions for Trauma and Attachment.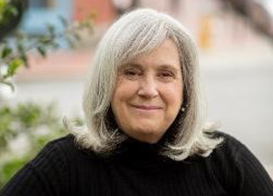 Deb Dana, LCSW
Coordinator of the Traumatic Stress Research Consortium at the Kinsey Institute; Developer of the Rhythm of Regulation Clinical Training Series; author of Polyvagal Theory in Therapy.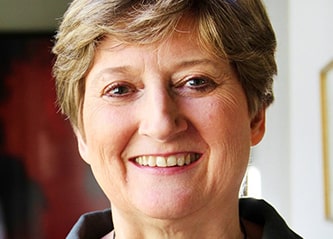 Kathy Steele, MN, CS
Psychotherapist, consultant and trainer; expert on complex trauma, dissociation, attachment and therapeutic impasse; past president of the International Society for Traumatic Stress Studies; co-author of Treating Trauma-Related Dissociation: A Practical, Integrative Approach.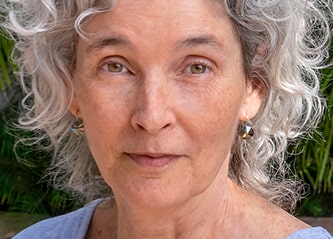 Martha Sweezy, PhD, LICSW
Psychotherapist, assistant professor at Harvard Medical School and consultant at Cambridge Health Alliance; co-author of Internal Family Systems Therapy.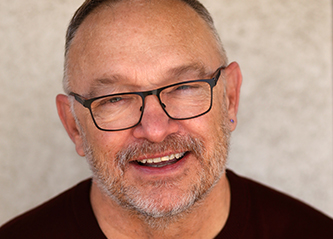 William Nash, MD
Director of Psychological Health for the U.S. Marine Corps.; coeditor, Combat Stress Injuries: Theory, Research, and Management; founding chair of the Military Committee of the Group for the Advancement of Psychiatry.
Ron Siegel, PsyD
Assistant Professor of Psychology, part time, Harvard Medical School; Author of The Mindfulness Solution: Everyday Practices for Everyday Problems and Sitting Together: Essential Skills for Mindfulness-Based Psychotherapy.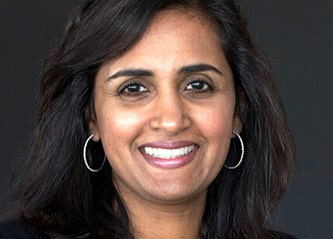 Usha Tummala-Narra, PhD
Research Professor and Director of Community-Based Education at Boston University; Associate Editor of Psychoanalytic Dialogues and the Asian American Journal of Psychology; author of Psychoanalytic Theory and Cultural Competence in Psychotherapy.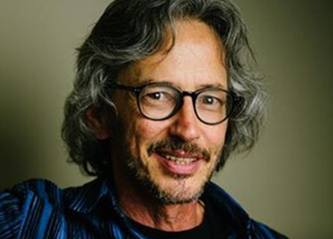 Kelly Wilson, PhD
Co-author of Acceptance and Commitment Therapy: An Experiential Approach to Behavior Change; Founder of OneLife Education Training, LLC.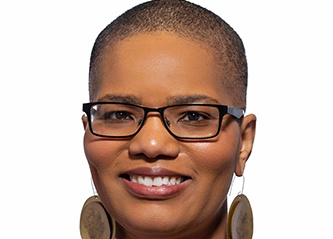 Eboni Webb, PsyD
Licensed psychologist; specializes in DBT for trauma-based disorders and co-occurring disorders; advisor to the DBT National Certification Accreditation Association.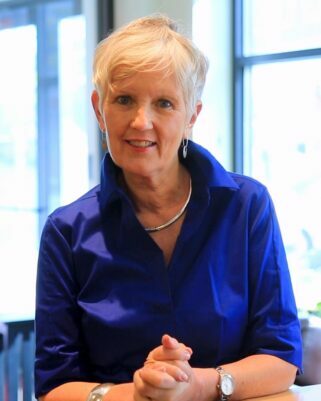 Course Director
Ruth Buczynski, PhD
Dr. Ruth Buczynski is a licensed psychologist and founder and president of The National Institute for the Clinical Application of Behavioral Medicine (NICABM). NICABM helps physicians, nurses, psychologists, social workers, and counselors – practitioners who have some of the most significant and life-changing missions on the planet – provide cutting-edge, research-based treatment strategies to their patients. For more than 35 years, NICABM has offered accredited training and professional development programs to thousands of practitioners worldwide.
Here's What You'll Get:
Everything is yours to keep forever in your professional library
| | |
| --- | --- |
| | Downloadable videos so you can watch at your convenience, on any device |
| | Audio recordings you can download and listen to at home, in the car, at the gym or wherever you like |
| | TalkBack Segments to distill key ideas (this is where we "land" the session) |
| | Next Week in Your Practice sessions to give you concrete strategies to use with patients |
| | Professionally-formatted transcripts of the sessions, to make review and action simple |
| | Three downloadable bonus videos to help you work more effectively with a client's shame |
Get 3 Bonuses That Give You Even More Strategies for Working with Shame
Bonus 1: How to Work with Shame in Clients Who Suffered Childhood Abuse or Neglect
Martha Sweezy, PhD, LICSW
How Childhood Abuse or Neglect Can Create Conflicting Parts in a Client
Strategies to Build Trust with a Client's Inner Critic or Hesitant Parts
Four Key Signs That a Client's Shame Is Reducing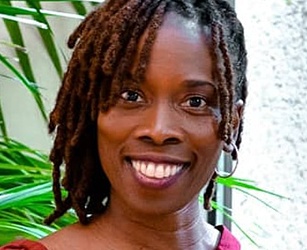 Bonus 2: How to Work with Shame in Survivors of Sex Trafficking
Thema Bryant, PhD
The Unique Challenges of Treating Shame That Stems from Sex Trafficking
Strategies to Help Shift Clients Out of Shame and Self-Blame
Interventions That Could Heighten Feelings of Shame When with Working with Survivors of Sex Trafficking (and What to Try Instead)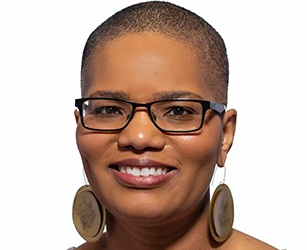 Bonus 3: Strategies to Ease Feelings of Intense Shame – A Case Study
Eboni Webb, PsyD
An Important First Step to Calm a Harsh Inner Critic
A Key Difference in the Function of Self-Harm Between Clients Who Dissociate and Clients with Borderline Personality Disorder
How to Help Clients Tolerate the Painful Emotions That Are Masked by Shame
What NOT To Do When Working with Intense Feelings of Shame
Plus, You'll Get Practical Tools to Help You Take Action Immediately and Effectively
Synthesize Key Concepts So You Can Use Them Immediately
In the Critical Insights sessions, Ron Siegel, PsyD and Ruth Lanius, MD, PhD join Ruth Buczynski, PhD to dig more deeply into the key ideas. Our job is to make yours easier by streamlining the information from each module and making sure each point is crystal clear. We'll clarify critical concepts and break it all down so you can gain confidence in your understanding.
Discover Concrete Practices That Will Work in Your Life, and with Your Patients
In the Focus on Application sessions, Usha Tummala-Narra, PhD, Kelly Wilson, PhD and Megan Schmidt, PsyD give you specific practices and exercises you can use with your clients right away. For each module, you'll get solid techniques and practical interventions that will help you apply what you've just heard.
Uncover Core Ideas and Techniques at-a-Glance So You Have a "Cheat Sheet" When You Need It Most
The QuickStart Guide will help you stay fresh and confident as you turn these teachings into action. We've gathered all the essential tools and methods from the program into a concise, easy-to-use guide so you can quickly review and apply these ideas when you need them most. It's an at-a-glance reference to the most powerful concepts and strategies for working with patients who have experienced trauma.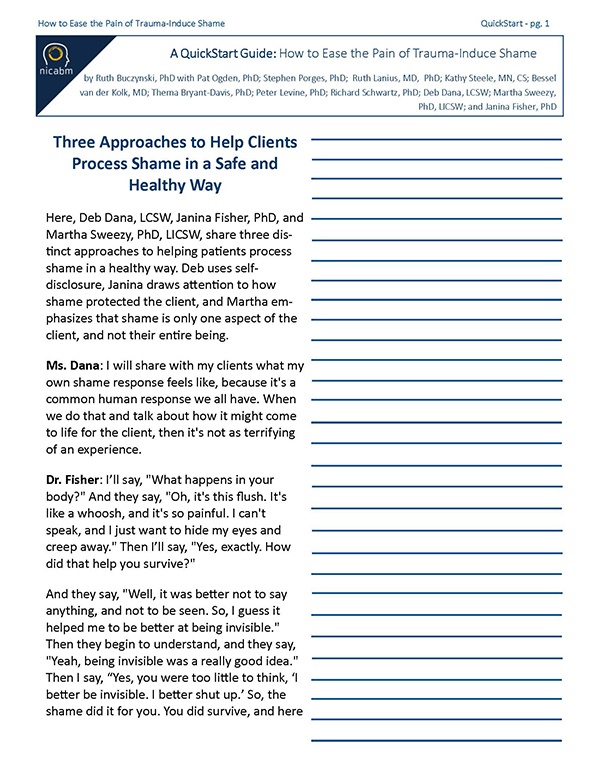 Quickly Recall Crucial Details So You Can Apply Them with Confidence
Our Professional Transcript will help you reinforce key ideas so you can integrate them into your life and work. We've designed your transcript with an easy-to-use table of contents, clear, organized formatting, and helpful highlight quotes so you'll have the information and exercises you need at your fingertips.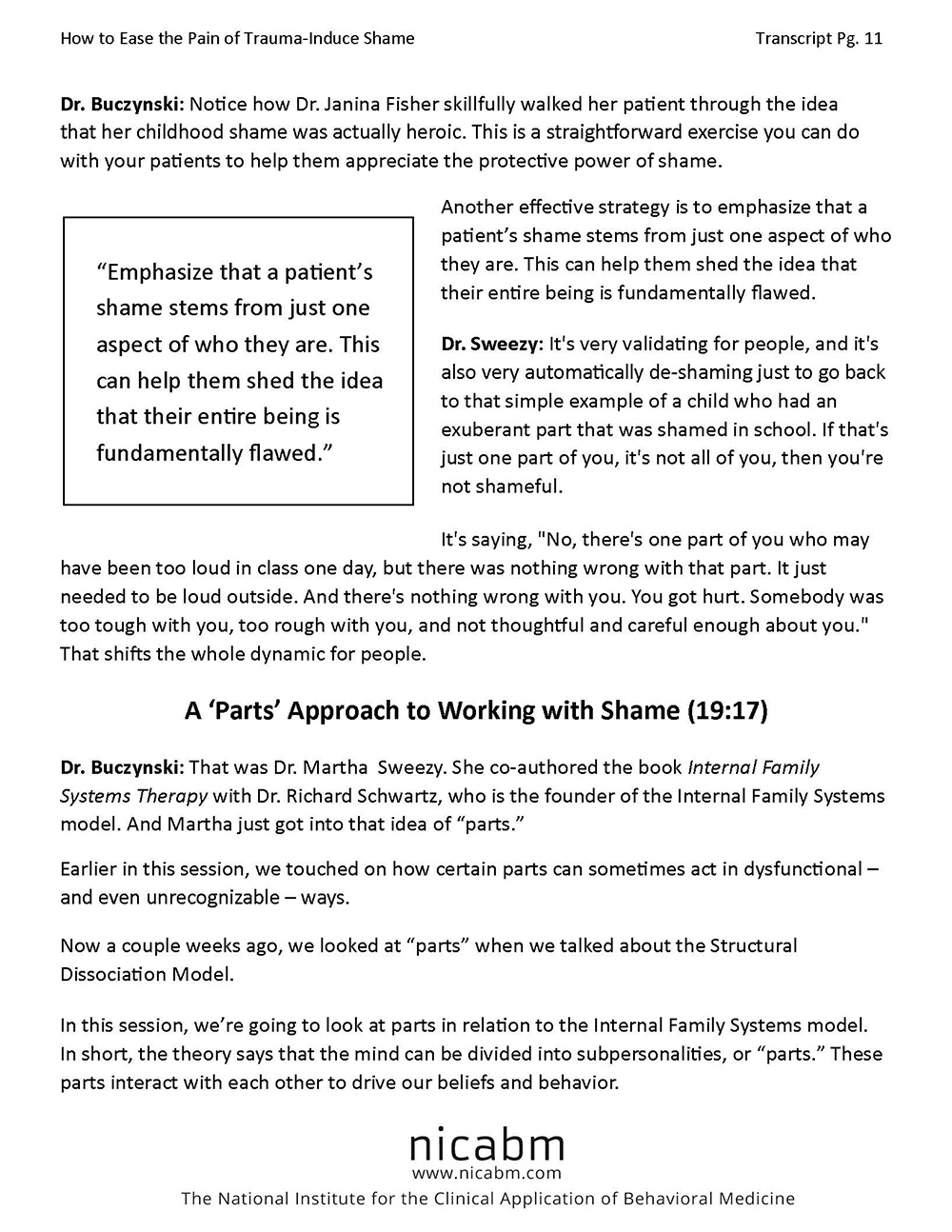 Here's What Your Peers Have Experienced In NICABM Programs
. . . the content is clear, simple and the very latest insights from the most outstanding people in the field of trauma.
"These presentations are fascinating and easy to watch as the technical presentation is very good, and the content is clear, simple and the very latest insights from the most outstanding people in the field of trauma. You would need to read a lot of books to end up with as much good quality information as you get from watching this program."
Liz Kirsopp, Psychotherapist
Northumberland, UK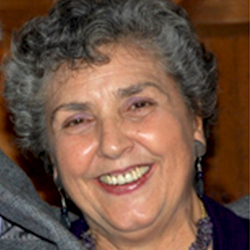 This program exceeded all my expectations . . .
"I am always open to learning, and this program exceeded all my expectations. Even though I am very familiar with many of the presenters, to see them in action is inspirational. As a seasoned Art Therapist and supervisor, I am always looking for innovative ways of looking at the clients and treating their issues. I already used the knowledge I gained with clients, and especially in supervision. Having purchased the Gold Package, it is like always having a personal supervisor at my beck and call."
Hannah Sherebrin, Art Therapist
London, Ontario, Canada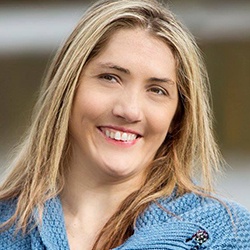 I am more confident in handling my challenging client . . .
"After this program I feel that I am more confident in handling my challenging clients. I have gained some new tools to add to my toolbox. I cannot recommend this program enough."
Katie Stark, MA, LPC, NCC
Waterford, Michigan, USA
. . . evidenced based course to get a "helicopter" overview on trauma treatment . . .
"These NICABM 5 modules on trauma management is an excellent value for money evidenced based course to get a "helicopter" overview on trauma treatment from the professional experts."
Su Keng Gan, Clinical Counsellor/Psychotherapist
Singapore, Singapore
Why the Transcript Is Essential:
The transcript makes it easy to go back and double check concepts, citations and names that are mentioned
We put in a table of contents to make it easy for you to find the exact part of the webinar you need
Having the concepts already written allows you to take notes on how you're going to use the ideas rather than transcribing the ideas
Some people simply learn better by reading than by listening or watching
You will be able to print out and share techniques presented in the session with your patients
"I really liked being able to follow along with the transcripts as I listened…it was nice not to feel like I had to take notes. I really feel like I remember more when I both hear and see at the same time."
Mary Ellen McNaughton, Masters in Counseling, Psychology Counselor
Kelowna, British Colombia, Canada
You Are Protected By
NICABM's Money-Back Guarantee
We invite you to register for this comprehensive training program without any risk. Unless you are completely satisfied, we will refund your money. Just let us know within 30 days from the date of registration. We are that confident that you will find this information to be more than you expected.