Now 50% Off for a Limited Time
50% Off – Sale Ends Tomorrow
50% Off – Sale Ends Tonight
Concrete Strategies to Help Your Clients Overcome Anxiety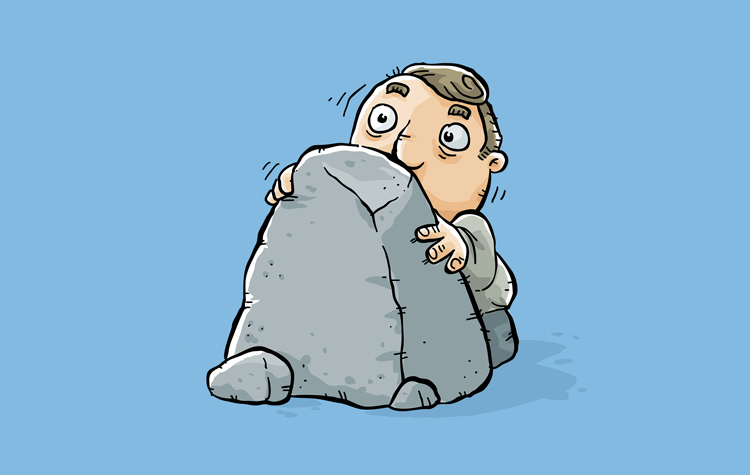 Anxiety can limit a person's whole world,
Leaving them feeling isolated and alone.
So how do we help clients better work with their anxiety so they can heal and get back their life?
That's why we've teamed up with Ron Siegel, PsyD to bring you a short course . . .
Concrete Strategies to Help Clients Overcome Anxiety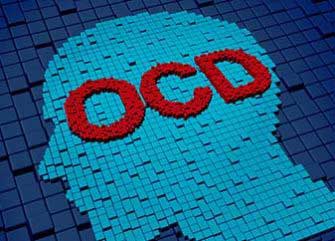 Strategies for Working with Specific Anxiety Diagnoses
A counterintuitive way to defuse the power of panic attacks and social anxiety
Practices to help clients overcome phobias, OCD, hypochondria, and generalized anxiety disorder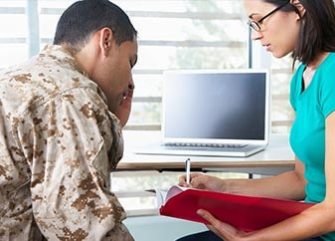 How to Adapt Interventions for Trauma-Related Anxiety
Techniques to enhance safety, uncover split-off emotions, and increase a client's capacity to bear painful experiences
Special considerations for working with anxious people who've been traumatized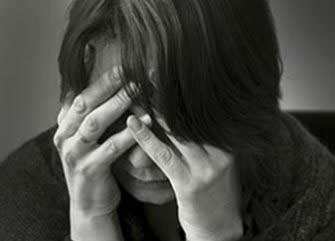 How to Help Clients Who Are Stuck in Ruminating Thought Patterns
A technique to ease the grip of ruminating and intrusive thoughts
How to break the power of repetitive, negative thoughts
One strategy that won't work with clients who ruminate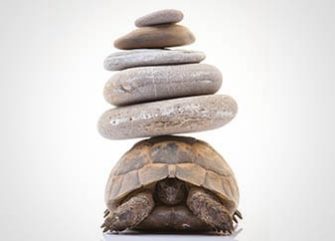 How to Help Your Clients Tolerate Discomfort
How mindfulness can help us tolerate pain
Strategies to help your clients increase their ability to bear pain and anxiety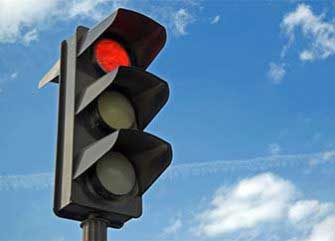 How to Help Clients Stop Using Counterproductive Anxiety Management Strategies
How to know when anxiety can be helpful and adaptive
3 common coping strategies that make anxiety worse
Signal vs. noise: a better way to distinguish anxiety from fear
When to Use Relaxation and Calming Practices
Why relaxation exercises and prescriptions can cost clients in the long term
When to use calming practices and medication to bring a client within the window of tolerance
How to increase the effectiveness of relaxation techniques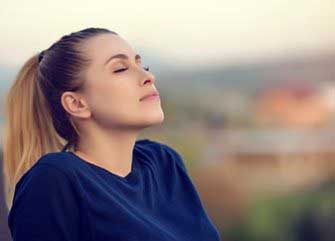 How to Teach Clients to Self-Soothe
An antidote to the common pitfalls clients face when they can't self-soothe
One question that helps clients think beyond themselves and their anxiety
How to help clients avoid the "unholy trinity" that often accompanies anxiety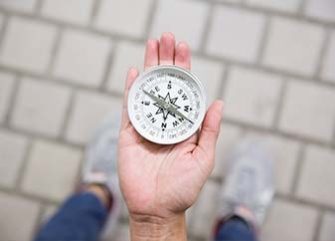 Why Future Goals Can Ease the Power of Anxiety
How to take the focus off anxiety and onto what is meaningful and life-giving
Questions that can help your client connect with their values and goals
What Can Go Wrong in Treating Anxiety
Why traditional CBT can send the wrong message – and how to send the right one
How to help clients recognize the cost of their "anxiety management" strategies
How to Work with Anxiety
Effective Strategies You Can Use with Your Patients Now
Inside this program, you'll discover the precise ways anxiety traps your clients and how you can use mindfulness practices to help them break free.
Ron will share professional insights from his 30 years as a clinician and mindfulness practitioner.
You'll get the practical tools you need to work with a wide range of anxiety conditions
In this course, you'll see anxiety from new perspectives. On top of that, Ron will equip you with specific strategies to use with your clients.
You'll get actionable tactics for a wide array of conditions, from OCD and phobias to social anxiety and panic disorders.
This is Ron's life work, and he's now sharing it with you to help you achieve better results more quickly.
Here's What You'll Get:
Everything is yours to keep forever in your professional library
| | |
| --- | --- |
| | 11 Downloadable videos to watch when it's convenient for you |
| | Printable transcripts to make review and action simple |
| | 11 Downloadable audios you can listen to in the car, at the gym, and on the go |
| | 2 Bonus videos to help you work more effectively with anxiety |
| | 3 charts you can share with your clients to help them overcome anxiety |
Get Two Bonuses to Help You Work More Effectively with Anxiety:
How to Find the Limits of Fear and Anxiety
A technique to build safety and ease the hold of anxiety
How to "exhaust" a client's capacity for fear
How to Help Your Clients Face Difficulties
A mindful approach to the traps of perfectionism and control strategies
How the "3 marks of existence" can help clients face difficulties without anxiety
Ron will walk you through specific approaches and strategies so you can become even more effective with clients who suffer from anxiety
Featuring Ronald Siegel, PsyD, Assistant Professor of Psychology, part time, Harvard Medical School, internationally-renowned teacher, long-time student of mindfulness meditation, and well-known author.
Dr. Siegel is coauthor of Back Sense: A Revolutionary Approach to Halting the Cycle of Chronic Back Pain; coeditor of the critically acclaimed Mindfulness and Psychotherapy; author of The Mindfulness Solution: Everyday Practices for Everyday Problems, and coauthor of the skills manual Sitting Together: Essential Skills for Mindfulness-Based Psychotherapy.
With his skillful approach and extensive experience with mindfulness in clinical practice, Dr. Siegel will walk you through how to become even more effective with clients who suffer from anxiety.
Starting Today, This Program Can Change the Way You Practice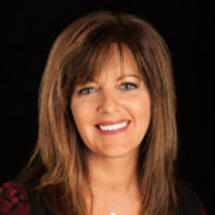 His strategies are easy to learn and use immediately . . .
"This course is well worth the cost and time . . . His strategies are easy to learn and use immediately. Perfect for new or seasoned practitioners . . . The material is professional and clear . . . Thank you!"
Denise Morett, PhD
Rhinebeck, NY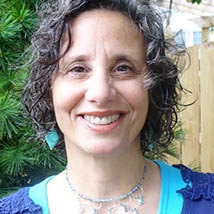 . . . some dare to go the extra journey to research and educate
"These NICABM series keep me afloat, in touch, on track, well trained in my field, and more personally healthy. The best aspect, though, is that I feel validated and comforted knowing that some dare to go the extra journey to research and educate, so I can walk the path to health, and can share with others."
Mary Corsello-Vilcheck, LCSW
Midlothian, VA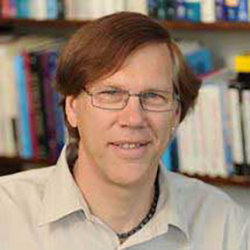 I benefit, my practice benefits, and most important my clients benefit . . .
"I live in Nova Scotia and have limited travel funds at the university at which I work. The series provided by NICABM gives me the rare opportunity to listen to the leaders in the field. As a result, I learn valuable information that would not otherwise be available to me. I benefit, my practice benefits, and most important my clients benefit from the knowledge and wisdom I gain from the series."
David Mensink, PhD Counseling Psychology, Psychologist
Halifax, Nova Scotia, Canada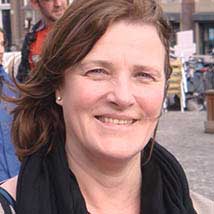 I could see how each example could be applied to my work without any difficulty.
"[NICABM's] information was delivered in such an accessible and well-paced manner that it left me feeling really enthused about using it. I could see how each example could be applied to my work without any difficulty."
Helen MacWhite, Counseling/Psychotherapy
Dublin, Ireland
Why the Transcript Is Essential:
 Click the image to enlarge 
The transcript makes it easy to go back and double check concepts, citations and names that are mentioned
We put in a table of contents to make it easy for you to find the exact part of the webinar you need
Having the concepts already written allows you to take notes on how you're going to use the ideas rather than transcribing the ideas
Some people simply learn better by reading than by listening or watching
You will be able to print out and share techniques presented in the session with your patients
"I really liked being able to follow along with the transcripts as I listened…it was nice not to feel like I had to take notes. I really feel like I remember more when I both hear and see at the same time."
Mary Ellen McNaughton, Masters in Counseling, Psychology Counselor
Kelowna, British Colombia, Canada
You Are Protected By
NICABM's Money-Back Guarantee
We invite you to register for this comprehensive training program without any risk. Unless you are completely satisfied, we will refund your money. Just let us know within 30 days from the date of registration. We are that confident that you will find this information to be more than you expected.