Limited Time – Limited Time
Limited Time – Limited Time
Limited Time – Registration Closing Soon
Limited Time – Registration Closing Tomorrow
Limited Time – Registration Closing Tonight
Radical Compassion – An Essential Key to Overcoming Shame, Self-Judgment, and Suffering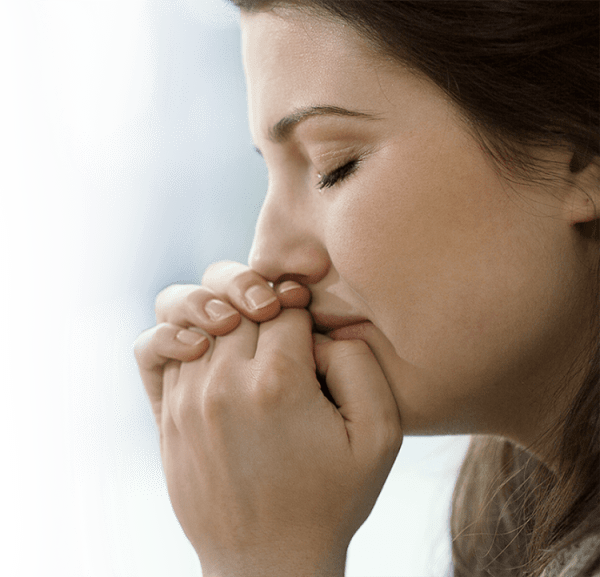 Is it possible to reverse deeply held feelings of self-judgment, blame, and anger?
Many people believe the only way they can change is to be tough on themselves.
The problem is, some people can become almost paralyzed with self-judgment and rigid thinking – and this can create even more suffering.
After a while, these difficult feelings can grind down on our nervous system and leave us simply exhausted.
Not only that, but this way of being can have a severe impact on both ourselves and others. That's because we can tend to adopt the same harsh strategy – judgment and blame – in many of our relationships.
We think we are bettering ourselves. And when we judge others, we can imagine it will help the other person better themselves.
But it rarely works.
So how do we work with the self-criticism and toxic judgment that keeps us from being our most alive, most authentic and loving selves?
Through the powerful practice of mindfulness.
Scientific research has shown that mindfulness and compassion can literally change the structure of the brain, and enable us to disrupt ingrained patterns of reactivity, judgment, and defensiveness. Not only that . . .
Mindfulness and compassion have been shown to be particularly effective at countering the harsh inner critic that keeps us stuck – it can prime the mind and body to let go of judgmental thoughts and painful emotions.
Applying the right practices at the right time can be the key to cultivating compassion and healing these difficult feelings.
This might sound simple, but . . .
Change requires deep work.
And cultivating compassion – the kind of deep, true compassion that can overcome self-judgment and finally bring relief to our suffering – that can be challenging.
That's why we need a skillful guide to lead us on the journey.
And there's one teacher who's uniquely skilled at applying mindfulness to awaken self-compassion.
We invite you to join Tara Brach, PhD
We've joined up with Tara to create a program specially designed for people who want to cultivate compassion and develop a healing relationship with difficult emotions like shame, fear, and anger.
Tara is a practitioner with decades of experience. She's helped thousands of people transform their lives with mindfulness.
Her insight, warmth, and generosity are evident in all that she shares.
Tara's wisdom, coupled with specific meditations you can practice immediately, will show you how to mindfully awaken radical self-compassion.
Awaken a heart full of self-compassion
Tara will walk you through meditations that can help you feel more alive, connected, and secure.
Whether you've never meditated before or you're an experienced mindfulness practitioner, you'll be able to dig more deeply into the self-judgment and resentment that can stifle a full, thriving life.
And we believe Tara's gentle and open spirit will encourage and inspire you as it has so many others.
Here's what you'll get in each weekly module:
Week 1
How to Build Compassion to Alleviate Emotional Suffering
How to awaken the core elements of compassion that can reduce emotional suffering
What can go wrong if you try to apply empathy without mindfulness
Four steps to reverse stress, release judgment, and build abundant stores of compassion
Why a specific attachment issue may fuel emotional pain
How to nurture an inner caring that may have been frozen by harsh judgment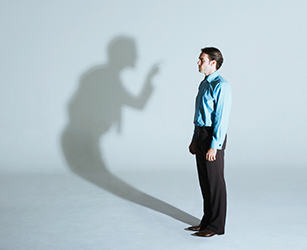 Week 2
Fostering Powerful Presence and Dissolving Self-Judgment
How to promote wakeful presence to better handle stressful situations
Two crucial factors that can cultivate understanding and awareness (and why its vital to have both)
An exercise to help activate a strong loving presence in your daily life
How to quiet the constant background hum of fear in your life
How to take the "exquisite risk" and awaken a new sense of tenderness toward yourself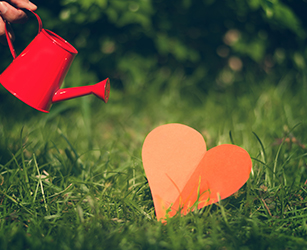 Week 3
How to Nurture a Fully-Awakened Heart to Shift Out of Reactivity and Pain
The four-step practice that can help liberate from a life of blame and self-criticism
The "U-Turn" approach for disrupting difficult patterns of reactivity
How to prime the mind to handle stressful emotions without getting triggered
A visualization exercise that can uncover hidden resources for managing pain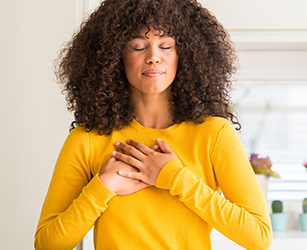 Week 4
A Guided Way to Accelerate a Deep and Lasting Compassion Practice. A RAIN Partners Exercise
A safe and supportive way to give voice to your most vulnerable parts
Simple exercises to accelerate your compassion practice so you can connect to a deep sense of caring
A powerful practice for nurturing your most empathic compassionate self
A partner-focused approach for neutralizing self-criticism and defusing emotional triggers
Week 5
How to Build a Compassion That Will Revitalize Your Connection with Others
How to quickly recover when a strong emotion hijacks your sense of balance
One common mistake when working with feelings that can trip up the compassion process
How to bring compassion to a strained relationship without sacrificing your boundaries
One small twist of perspective to help unravel the anger that's fueling conflict with others
The three-stage process of compassion that can bring fundamental change to your relationships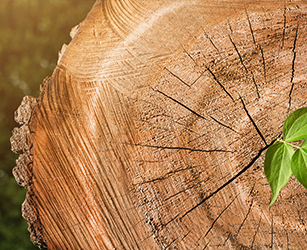 Week 6
Widening the Circle of Compassion to Help Bring Healing to Those Who Suffer Most
A compassionate approach to conflict that can reveal powerful new ways to heal it
How to shift out of extreme feelings of resentment and reverse a toxic relationship
How to invite deep compassion into your greatest areas of vulnerability
A powerful connection exercise that can dissolve your brain's natural negativity bias
How to embody a nourishing love that can heal both yourself and others
Here's how it will work:
1
Each week for six weeks, Tara will walk you through a carefully-crafted program of teachings designed to help you shift out of shame, anger, and fear and into self-compassion.
2
After every lesson, you'll have time to try out the strategies in your life and work.
3
Tara will guide you through specific meditations to help you cultivate the healing power of compassion.
4
Give and receive support from fellow students in the Mindful Learning Community on this life-changing journey.
5
Revisit Tara's lessons as often as you'd like to fully mine the depths of her wisdom and experience.
6
Get equipped with essential tools and steady support every step of the way.
Featuring Tara Brach, PhD, one of the leading mindfulness teachers in the US, founder of the Insight Meditation Community of Washington, and author of Radical Acceptance and True Refuge: Finding Peace & Freedom in Your Own Awakened Heart.
Tara will guide you on a journey to become more in touch with your true nature and help you discover what it means to tune in to your highest intentions.
She will walk you through specific meditations that have the greatest potential to influence your capacity to let go of the blame game, stop judging yourself, and be open, receptive, and intimate with others.
You'll get life-changing teachings from one of the world's most respected mindfulness teachers without having to travel and put your life on hold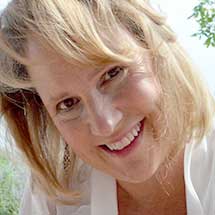 . . . research to back our experience as therapists and meditators!
"I enjoy all of NICABM's work because it substantiates and distributes the research many of us meditators/students have already noticed to be true in our work, meditations, and life. Joy is really a constant, even during difficulty. Thank you, NICABM, for putting research to back our experience as therapists and meditators!"
Carolyn Eberle, LPC
Boulder, CO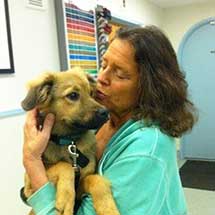 . . . a growing effective practice being explored by many clients.
"Tara's insights have reinforced the personal and professional work I am doing with mindfulness. It has made an enormous difference in managing big emotions, in dealing with longing, and in embracing so much more of each day as I learn to be truly present. And it is a growing effective practice being explored by many clients."
Claudia Crawford, MFT
Santa Barbara, CA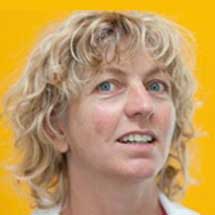 . . . I use it in my work with clients.
"Mindfulness and compassion have helped me a lot in my own life and I use it in my work with clients. I just love the ideas of Tara Brach and how she brings it to the world. So pure and calm. If there is one who lives it, she is it."
Guusta Zuurbier, Psychologist
Olst, Netherlands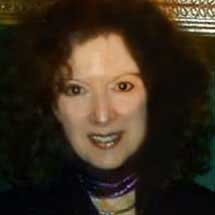 Tara has the ability to delve deep . . . into those murky places that we often prefer to avoid.
"Tara is such a moving speaker on mindfulness. I find the art of it allows a certain distance from the angst of life, thus enabling a sense of freedom and a release from the chains of obligations. Tara has the ability to delve deep into our souls, into those murky places that we often prefer to avoid … and she does this so softly, so quietly and with a simplicity which I perceive as humility. I am very much looking forward to Tara's future gifts for they are exactly that, gifts of the heart and received by the heart. Thank you."
Iris Liebner, Psychotherapy
Toronto, Canada
Here's What You'll Get in This Program
| | |
| --- | --- |
| | 6 weeks of info-packed video modules, divided into easy-to-use individual lessons |
| | Audio downloads of the lessons in every module |
| | 6 Live, one-hour teleconference Q&A sessions with Tara Brach every week during the program |
| | Recordings of every Q&A session so you can listen again or at a time that's convenient for you |
| | Membership in the exclusive Mindful Learning community where you can share ideas, give and receive feedback on the message boards |
| | 6 Bonus free reports with leading mindfulness teachers |
What makes this program right for YOU?
We've talked with plenty of people who want to make mindfulness part of their lives, or something they can use with clients.
But for many, there's a huge gap between knowledge and practice. They understand the principles and theories, but are looking for someone who can offer an interactive, hands-on experience.
Tara will not only equip you with key teachings about mindfulness, she'll walk you through practical, life-changing mindfulness exercises.
You'll experience first-hand the benefits of practicing mindfulness so that you're prepared to share powerful skills and exercises with your patients.
But this isn't just about a handful of new tools and skills. Mindfulness can change the structure of the brain, and it doesn't take much time to begin to see results.
It can strengthen attention, lower reactivity, and help clients cultivate healthier relationships.
Whether you're a seasoned expert or you're exploring mindfulness for the first time, these rich lessons will help you experience the transforming power of mindfulness.
There's a lot to learn in this program – but you won't be doing it alone
When you join this program, you're joining a community of learners. On our Mindful Learning Community message boards, you'll be able to share your experiences, get expert input, and hear how others have tackled the same problems you're facing.
Learn from a world-renowned teacher who has helped thousands transform their lives
Tara Brach, PhD has been practicing and teaching meditation for over 35 years. She is a leading teacher of meditation, emotional healing, and spiritual awakening. Tara's teachings blend psychology, mindful attention, and a compassionate engagement with our world.
Tara is the senior teacher and founder of the Insight Meditation Community of Washington, DC, a spiritual community teaching and practicing Insight/Vipassana meditation. It is one of the largest and most dynamic non-residential meditation centers in the United States.
Tara is the author of Radical Acceptance and True Refuge: Finding Peace & Freedom in Your Own Awakened Heart.
Your colleagues are already benefiting from Tara's teaching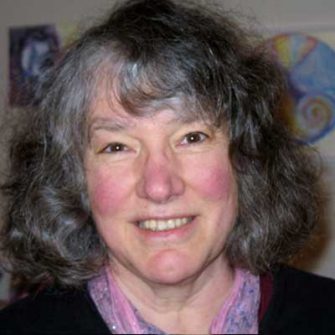 Tara's compassionate words and presence are an inspiration and help me, and others, . . .
"Tara's compassionate words and presence are an inspiration and help me, and others, step out of the trance of unworthiness that so often comes up when strong emotions are triggered. Remembering to pause and see others through the eyes of wisdom and compassion helps change the cycle of blame, resentment and suffering. Thank you for your teachings, Tara."
Robin Feldman, Art Therapist
Victoria, BC, Canada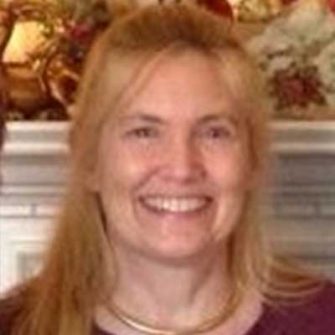 Her teachings have truly helped me to transform my life . . .
"I've been listening to Tara Brach's dharma talks for years now. Her teachings have truly helped me to transform my life from pain and misery to meaning and beauty."
Robin Day, Entrepreneur
Marietta, GA
Plus You'll Get These 6 Valuable Bonuses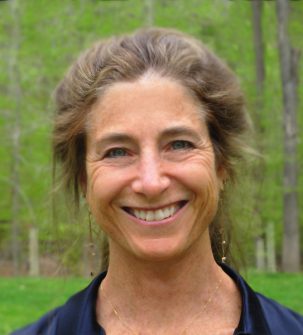 Seeing a Person's Goodness Amidst the Daily Grind
Free Report with Tara Brach, PhD
When you live with someone, or see them every day, little things can tend to creep into your mind and stir up anger and angst. And it can often weigh on the relationship you have with them. In this report, Tara Brach shares a helpful exercise that can help us move past the little things that may bother us and see people in a different light.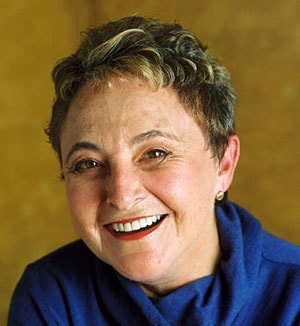 How to Cultivate Greater Empathy and Increase Joy
Sylvia Boorstein, PhD
It's important to pay attention to how judgment colors the stories we tell about ourselves and others. Here, Sylvia Boorstein, PhD shows us how reframing our view of others can impact how we see ourselves.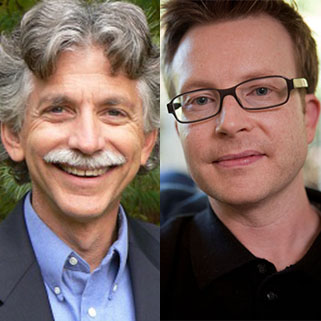 Practical Ways to Manage Fear and Anxiety
Ron Siegel, PsyD and Elisha Goldstein, PhD
Fear and anxiety often go hand-in-hand. That's why we brought Ron Siegel, PsyD and Elisha Goldstein, PhD together to share key strategies you can share with clients to help them break out of the cycle of fear.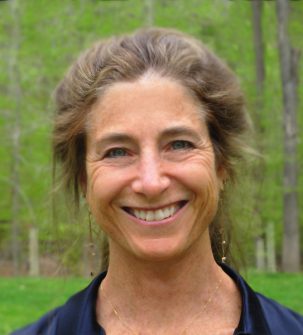 Deepening Attention: Shifting toward Self-Compassion and Kindness
Tara Brach, PhD
Offering kindness to ourselves doesn't always come easily. In this report, Tara Brach, PhD shares a practice specifically designed to foster kindness and self-acceptance that she used with a client.
4 Mind Traps and How to Overcome Them (with Mindfulness)
Elisha Goldstein, PhD
We often develop habitual ways of thinking to keep ourselves safe. But what happens when that becomes a "mind trap"? Elisha Goldstein, PhD reveals the four mind traps people tend to fall into, and how mindfulness can help them break free.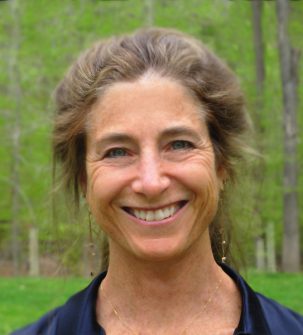 Breath of Fire Exercise
Tara Brach, PhD
In this quick video, get a 2-minute exercise from Tara to help you stay focused and energized. Great for short breaks during the workday or recharging between client sessions.
Mindfulness can transform the brain
A decade ago, the research was just getting started – evidence was anecdotal, and there was no way of knowing for sure if mindfulness practice was truly making the difference that so many were reporting.
However, we now know that mindfulness practice:
Increases the brain waves associated with neural integration and well-being
Leads to an increased sense of well-being, not to mention greater stress resilience and deeper empathy in both professional and personal relationships
Improves attention, learning, and memory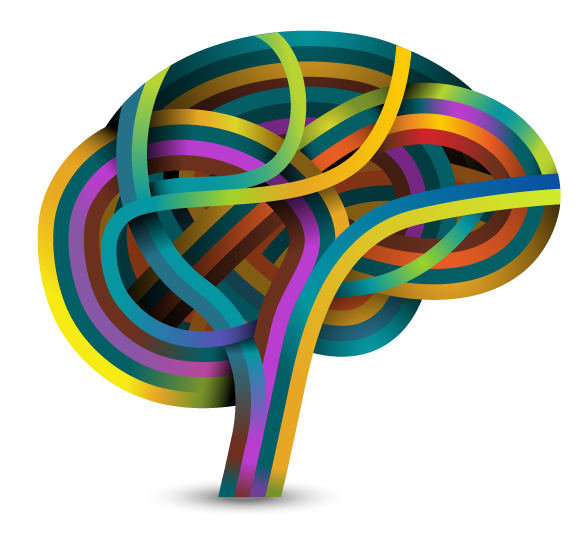 Reduces experiences of pain, including chronic pain
Decreases the frequency and severity of stress, and the symptoms that come with it, including IBS, insomnia, and sexual dysfunction
You Are Protected By
NICABM's Money-Back Guarantee
We invite you to register for this comprehensive training program without any risk. Unless you are completely satisfied, we will refund your money. Just let us know within 30 days from the date of registration. We are that confident that you will find this information to be more than you expected.