Now 50% Off for a Limited Time
50% Off – Sale Ends Tomorrow
50% Off – Sale Ends Tonight
How to Help Traumatized Clients Move Out of "What Was" and into "What Can Be"
Practical Treatment Strategies to Foster Post-Traumatic Growth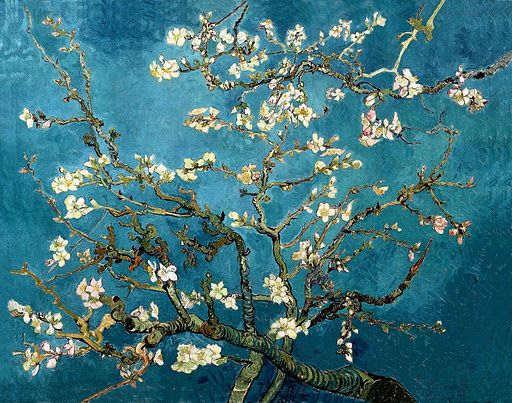 Some clients emerge from trauma with a fragile grasp on their new world . . .
. . . while other clients experience a robust level of personal and spiritual growth that might never have happened without the trauma.
What makes the difference?
To help our clients move beyond "what was" and into "what could be," we have to first address how they orient to the world.
We need to deal with the neurobiology of trauma that can trap them in self-blame, and address the one natural instinct that can lead to long-term distress.
And then we have to help our clients uncover the critical key to post-traumatic growth that's often hiding right inside of their pain.
So we reached out to 16 of the top experts in the field for their practical strategies and insights on how to foster post-traumatic growth. We then created this course . . .
How to Foster Post-Traumatic Growth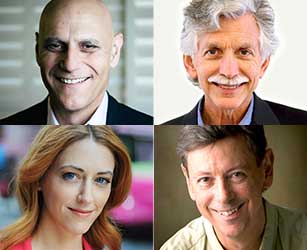 How to Help Clients Engage with the Pain of Trauma to Foster Growth
Steven Hayes, PhD Ron Siegel, PsyD
Kelly McGonigal, PhD Rick Hanson, PhD
The critical connection to pain that lays the groundwork for change
The one factor that blocks the pivotal transition from trauma to growth
The 4-stage process that helps clients find meaning from their pain
The "gut check" that reframes trauma and fosters growth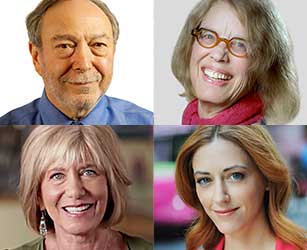 The Neurobiology of Post-Traumatic Growth
Stephen Porges, PhD Pat Ogden, PhD
Joan Borysenko, PhD Kelly McGonigal, PhD
How the body's neurobiological response to trauma can trap clients in self-blame
The two vital functions that get powerfully inhibited during the body's freeze response
How a client's state of arousal can prevent them from integrating unprocessed trauma (and what to do about it)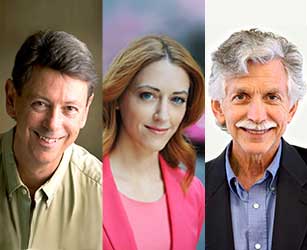 How to Reframe the Context of Trauma to Shift Clients Out of Self-Blame
Rick Hanson, PhD Kelly McGonigal, PhD Ron Siegel, PsyD
What can go wrong when you help a client attach meaning to their trauma
The crucial difference between justice and grievance and how this nuance can ignite change
One liberating switch in perspective that can give clients agency in their future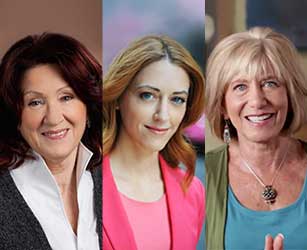 The Critical Role of Connection in Post-Traumatic Growth
Sue Johnson, EdD Kelly McGonigal, PhD Joan Borysenko, Ph
How to help clients without secure relationships move into post-traumatic growth
How this one element of trauma recovery can help determine whether the client relapses
The one particular kind of relationship that can have a deeply profound effect on fear and rage
The specific feeling state that's one of the most powerful predictors of post-traumatic growth (and how to promote it)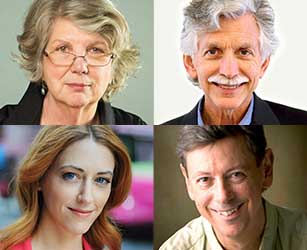 How to Promote Growth After Early Life Trauma
Marsha Linehan, PhD Ron Siegel, PsyD
Kelly McGonigal, PhD Rick Hanson, PhD
How to help clients repair supportive family relationships broken by trauma
The adaptive coping model that releases vengeance and helps clients regain their inner freedom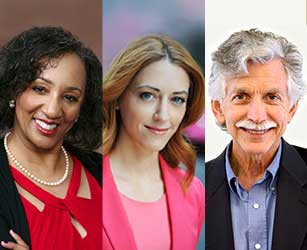 How to Help Clients Make Sense of a World Altered by Trauma
Shelly Harrell, PhD Kelly McGonigal, PhD Ron Siegel, PsyD
One thing you should avoid in treatment so you don't negatively impact a client's sense of self
How to help clients stop clinging to the self-states that are blocking growth (and a simple exercise that will help)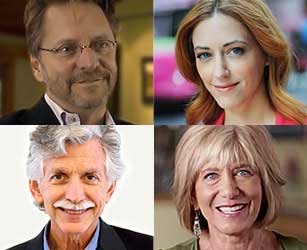 How Your Choice of Language Can Transform an Intervention (And Foster Growth)
Scott Miller, PhD Kelly McGonigal, PhD
Ron Siegel, PsyD Joan Borysenko, PhD
The powerful non-reaction that can radically change the way a client sees themselves
One game-changing mental checkpoint to use when responding to a client's story
Two words that can liberate a client from shame and vulnerability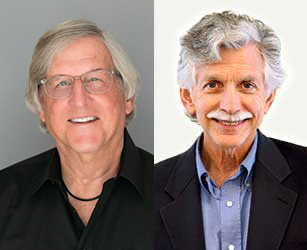 One Crucial Way the Practitioner Can Ignite Accelerated Growth
Michael Yapko, PhD Ron Siegel, PsyD
How to help clients stop using their past trauma to make future decisions
How to work with the rumination that anchors clients to the past
The specific skill set that can derail self-perpetuating patterns of trauma
For This Short Course on How to Foster Post-Traumatic Growth, We Brought Together Some of the Top Experts in the Field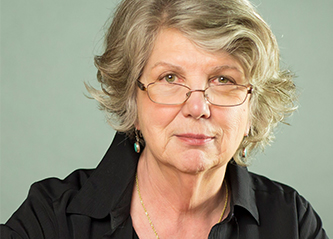 Marsha Linehan, PhD
Creator of Dialectical Behavior Therapy (DBT); Professor of Psychology, Adjunct Professor of Psychiatry and Behavioral Sciences at the University of Washington and Director of the Behavioral Research and Therapy Clinics.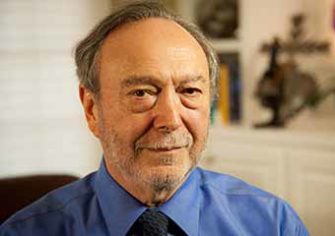 Stephen Porges, PhD
Developer of Polyvagal Theory; Distinguished University Scientist at the Kinsey Institute at Indiana University Bloomington and Research Professor in the Department of Psychiatry at University of North Carolina Chapel Hill.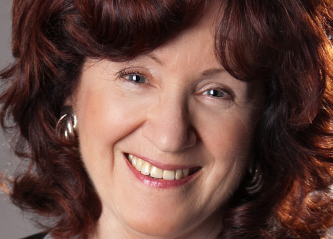 Sue Johnson, EdD
Creator of Emotionally Focused Therapy (EFT); Founder and Director of the International Centre for Excellence in Emotionally Focused Therapy.
Steven Hayes, PhD
Creator of Acceptance and Commitment Therapy (ACT); Nevada Foundation Professor at the Department of Psychology at the University of Nevada, Reno.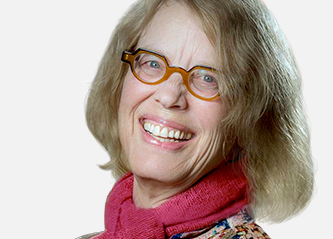 Pat Ogden, PhD
Pioneer in Somatic Psychology; Founder and Director of Sensorimotor Psychotherapy Institute (SPI); Co-founder of the Hakomi Institute; Author of Sensorimotor Psychotherapy: Interventions for Trauma and Attachment.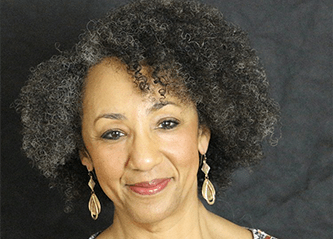 Shelly Harrell, PhD
Licensed psychologist specializing in multicultural and community psychology; Professor of Psychology in the Graduate School of Education at Pepperdine University.
Rick Hanson, PhD
Senior Fellow of the Greater Good Science Center at UC Berkeley; New York Times bestselling author of Hardwiring Happiness and Buddha's Brain.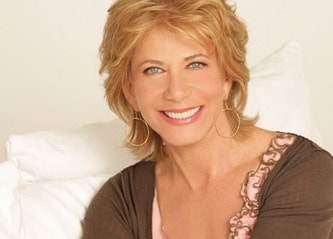 Joan Borysenko, PhD
Founder of Mind/Body Health Sciences LLC; Author of New York Times Bestseller Minding the Body, Mending the Mind.
Ron Siegel, PsyD
Assistant Professor of Psychology, part time, Harvard Medical School; Author of The Mindfulness Solution: Everyday Practices for Everyday Problems and Sitting Together: Essential Skills for Mindfulness-Based Psychotherapy.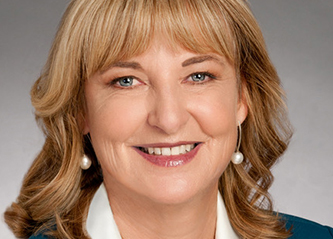 Laurel Parnell, PhD
Leading expert in Eye-Movement Desensitization and Reprocessing (EMDR); Author of Attachment-Focused EMDR: Healing Relational Trauma.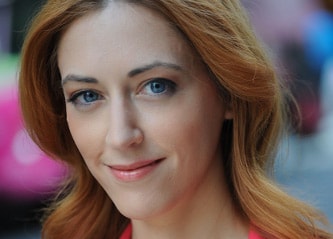 Kelly McGonigal, PhD
Health psychologist and lecturer at Stanford University; Author of The Upside of Stress: Why Stress Is Good for You and How to Get Good At It and The Willpower Instinct: How Self-Control Works, Why It Matters, and What You Can Do to Get More of It.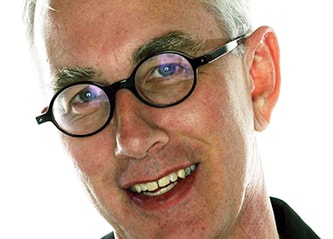 Bill O'Hanlon, LMFT
Co-developer of Solution-Oriented Therapy; Psychotherapist, speaker, and author of Do One Thing Different: Ten Simple Ways to Change Your Life.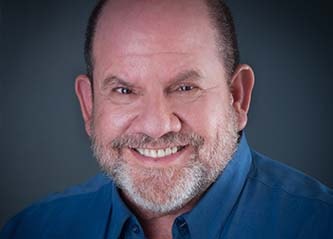 Stan Tatkin, PsyD, MFT
Founder of the PACT Training Institute and developer of a Psychobiological Approach to Couple Therapy (PACT).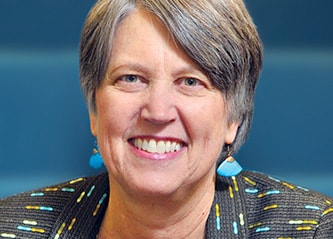 Christine Padesky, PhD
Co-founder of the Center for Cognitive Therapy in Huntington Beach, California; Co-creator of Strengths-Based CBT; Co-author of Mind Over Mood and Collaborative Case Conceptualization.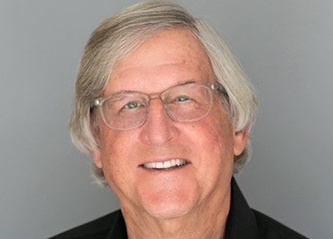 Michael Yapko, PhD
Leading expert in clinical hypnosis and treating depression; Clinical psychologist and author of 15 books including his newest books, The Discriminating Therapist and Keys to Unlocking Depression.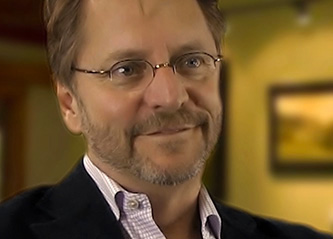 Scott Miller, PhD
Founder of the International Center for Clinical Excellence; Author of Escape from Babel: Toward a Unifying Language for Psychotherapy Practice and The Heart and Soul of Change: What Works in Therapy.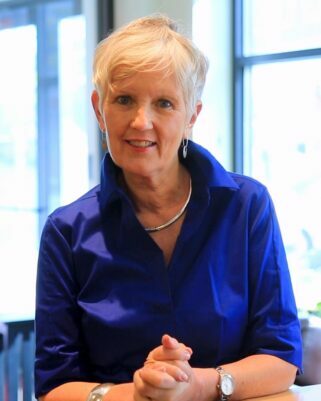 Course Director
Ruth Buczynski, PhD
Dr. Ruth Buczynski is a licensed psychologist and founder and president of The National Institute for the Clinical Application of Behavioral Medicine (NICABM). NICABM helps physicians, nurses, psychologists, social workers, and counselors – practitioners who have some of the most significant and life-changing missions on the planet – provide cutting-edge, research-based treatment strategies to their patients. For more than 35 years, NICABM has offered accredited training and professional development programs to thousands of practitioners worldwide.
Here's What You'll Get:
Everything is yours to keep forever in your professional library
| | |
| --- | --- |
| | Downloadable videos so you can watch at your convenience, on any device |
| | Audio recordings you can download and listen to at home, in the car, at the gym or wherever you like |
| | Professionally-formatted transcripts of the sessions, to make review and action simple |
| | Three downloadable bonus videos to help you work more effectively with clients healing from trauma |
Get 3 Bonuses That Give You Even More Strategies to Foster Post-Traumatic Growth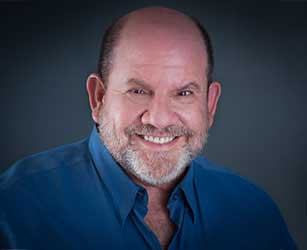 Bonus 1 How to Foster Post-Traumatic Growth in Relationships Stan Tatkin, PsyD, MFT

How Trauma Creates an "Anti-Novelty" Problem That Can Harm the Healing Potential of Relationships
How to Work with Unresolved Trauma That's Hurting a Client's Relationships
Bonus 2 How to Help Clients Who Are Suffering From a Loved One's Trauma (Vicarious Trauma) Rick Hanson, PhD Christine Padesky, PhD
Kelly McGonigal, PhD Joan Borysenko, PhD

How to Help Clients Cultivate a Sense of Separation From a Past Trauma
How to Help Clients Grow from a Situation They Are Powerless to Affect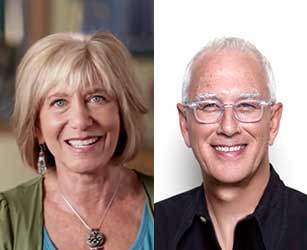 Bonus 3 How to Help Clients Complete the Journey From Trauma to Post-Traumatic Growth Joan Borysenko, PhD Bill O'Hanlon, LMFT

Working with Rites of Passage – The Three Stages That Come Between a Traumatic Event and Post-Traumatic Growth
3 Core Elements That Can Move Clients From Pain to Growth
Starting Today, This Program Can Change the Way You Practice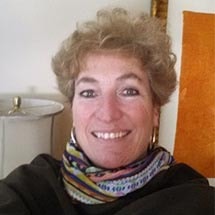 . . . I feel so fortunate to have this access to brain power, experience and research synthesis . . .
"When I listen to the experts talk openly about their experience, I feel so fortunate to have this access to brain power, experience and research synthesis on cutting edge issues! I go back to the videos to reinforce things that will assist my clients."
Mary Logan, Counselor
Ipswich, MA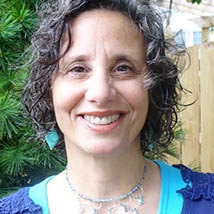 . . . some dare to go the extra journey to research and educate
"These NICABM series keep me afloat, in touch, on track, well trained in my field, and more personally healthy. The best aspect, though, is that I feel validated and comforted knowing that some dare to go the extra journey to research and educate, so I can walk the path to health, and can share with others."
Mary Corsello-Vilcheck, LCSW
Midlothian, VA
Why the Transcript Is Essential:
The transcript makes it easy to go back and double check concepts, citations and names that are mentioned
We put in a table of contents to make it easy for you to find the exact part of the session you need
Having the concepts already written allows you to take notes on how you're going to use the ideas rather than transcribing the ideas
Some people simply learn better by reading than by listening or watching
You will be able to print out and share techniques presented in the session with your patients
"I really liked being able to follow along with the transcripts as I listened…it was nice not to feel like I had to take notes. I really feel like I remember more when I both hear and see at the same time."
Mary Ellen McNaughton, Masters in Counseling, Psychology Counselor
Kelowna, British Colombia, Canada
You Are Protected By
NICABM's Money-Back Guarantee
We invite you to register for this comprehensive training program without any risk. Unless you are completely satisfied, we will refund your money. Just let us know within 30 days from the date of registration. We are that confident that you will find this information to be more than you expected.