How to Work with Trauma That's Trapped in the Body
Feeling safe can be a daily challenge for our traumatized clients.
They might feel anxious and upset without knowing why. What's worse, they often become afraid to rely on their instincts.
That's because trauma disrupts a person's innate intelligence.
But by working with the body, we can help them find it again.
Pat Ogden, PhD is a master when it comes to "reading the body" in the treatment of trauma.
In this short course, she'll explain how she works with movement, posture, and attachment patterns to help patients heal.
How to Work with Trauma That's
Trapped in the Body
Pat Ogden, PhD
How to Manage the Arousal and Integration Problems Caused by Trauma
How to Help Your Patients Safely Expand Their Window of Tolerance
One Way to Use Movement to Treat the Immobilization Response
How to Use Polyvagal Theory to Help a Client Feel Safe
How Attachment Patterns Influence the Body
How to Apply Polyvagal Theory to Help Regulate Arousal
One Approach to Working with Insecure Attachment
How Trauma Is a Failure of Integration
Why Working in the Present Can Be More Useful Than Retelling the Trauma "Story"
Here's What You'll Get:
Everything is yours to keep forever in your professional library
| | |
| --- | --- |
| | Downloadable video and audio to watch or listen to when it's convenient for you |
| | TalkBack Segment to distill key ideas (this is where we "land" the session) |
| | Next Week in Your Practice video to give you concrete strategies to use with patients |
| | Printable QuickStart Guide to make review and action simpler than ever |
| | Professionally-formatted transcript of the session |
| | Downloadable bonus to help you work more effectively with trauma |
Plus When You Register Today,
You'll Get This Extra Bonus Session:
Why You Have to Understand Dissociation to Treat Trauma
with Kathy Steele, MN, CS
Recognizing and treating Mindflight – A phobia of inner experience
Take-home exercises for working with the triggers of dissociation
How to help patients learn to recognize trauma-related triggers
Why distinguishing past from present is a critical element of healing
The phases of treatment – integrating Mindflight into Mindsight
Pat Ogden, PhD is a pioneer in Somatic Psychology; Founder and Director of Sensorimotor Psychotherapy Institute (SPI); Co-founder of the Hakomi Institute; Author of Sensorimotor Psychotherapy: Interventions for Trauma and Attachment
This Program Can Change the Way You Practice
I so appreciated Pat's discussion of the hypo-arousal state [and] ideas for working with it . . .
"I so appreciated Pat's talk, and the discussion of the hypo-arousal state, ideas for working with it, and its similarity in appearance to depression, as well as the different attachment styles, and the attention to a person's procedural tendencies. I have a client in mind who has done a lot of work through EMDR on childhood trauma and now we are looking at current relationships. I will keep all this in mind as I look to her body as a resource for moving forward."
Holly Bradley, Counselling Care
British Columbia, Canada
I will continue to use this . . .
"Great program with Pat Ogden! I so appreciate the work she has done, and continues to do. I will continue to use this information and work with my own mindfulness of each client's body expression of what is happening on an emotional level."
Diane Green, Private Practice Counselor
Enumclaw, WA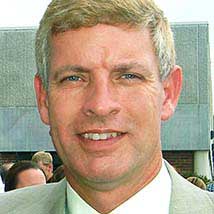 . . . the best in research and applications . . .
"Thank you for bringing forward the best in research and applications to practice! I teach doctors and so much of this needs to inform how we treat our patients and how we take care of ourselves. A lot has moved forward, but there is so much more to do. Your encouragement and the online community is so motivating."
Patrick Goff, EdD, Licensed Psychologist/Educator
Roseau, Commonwealth of Dominica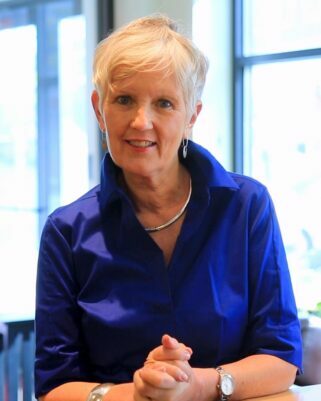 Course Director
Ruth Buczynski, PhD
Dr. Ruth Buczynski is a licensed psychologist and founder and president of The National Institute for the Clinical Application of Behavioral Medicine (NICABM). NICABM helps physicians, nurses, psychologists, social workers, and counselors – practitioners who have some of the most significant and life-changing missions on the planet – provide cutting-edge, research-based treatment strategies to their patients. For more than 35 years, NICABM has offered accredited training and professional development programs to thousands of practitioners worldwide.
You'll Get Practical Tools to Help You Quickly Integrate Bessel's Teaching into Your Work
Synthesize Key Concepts So You Can Use Them Immediately
In the TalkBack Session, Ron Siegel, PsyD and Ruth Lanius, MD, PhD join me to dig more deeply into Pat's teaching. Our job is to make yours easier by streamlining the information and making sure each point is crystal clear. We'll examine key ideas, clarify critical concepts, and break it all down so you can gain confidence in your understanding.
Discover Concrete Practices That Will Work in Your Life (and with Your Patients)
Then, with "next week" in mind, we'll turn smart ideas into easy-to-use solutions. In Next Week in Your Practice, Joan Borysenko, PhD and Bill O'Hanlon, LMFT join me to give you specific strategies for helping people who have experienced developmental trauma self regulate. We'll show you how to translate Pat's teaching into practices and exercises that you (or your clients) can use right away.
Uncover Core Ideas and Techniques at-a-Glance So You Have a "Cheat Sheet" When You Need It Most
The QuickStart Guide will help you stay fresh and confident as you turn these teachings into action. We've gathered all the essential tools and methods from the series into a concise, easy-to-use guide so you can quickly review and apply these ideas when you need them most. It's an at-a-glance reference to the most powerful concepts and strategies for working with patients who have experienced trauma.
Quickly Recall Crucial Details So You Can Apply Them with Confidence
Our Professional Transcript will help you reinforce key ideas so you can integrate them into your life and work. We've designed your transcript with an easy-to-use table of contents, clear, organized formatting, and helpful highlight quotes so you'll have the information and exercises you need at your fingertips.
Why the Transcript Is Essential:
Click the image to enlarge
The transcript makes it easy to go back and double check concepts, citations and names that are mentioned
We put in a table of contents to make it easy for you to find the exact part of the webinar you need
Having the concepts already written allows you to take notes on how you're going to use the ideas rather than transcribing the ideas
Some people simply learn better by reading than by listening or watching
You will be able to print out and share techniques presented in the session with your patients
"I really liked being able to follow along with the transcripts as I listened…it was nice not to feel like I had to take notes. I really feel like I remember more when I both hear and see at the same time."
Mary Ellen McNaughton, Masters in Counseling, Psychology Counselor
Kelowna, British Colombia, Canada
You Are Protected By
NICABM's Money-Back Guarantee
We invite you to register for this comprehensive training program without any risk. Unless you are completely satisfied, we will refund your money. Just let us know within 30 days from the date of registration. We are that confident that you will find this information to be more than you expected.