Practical Strategies to Work with Clients Who Struggle with a Harsh, Unrelenting Inner Critic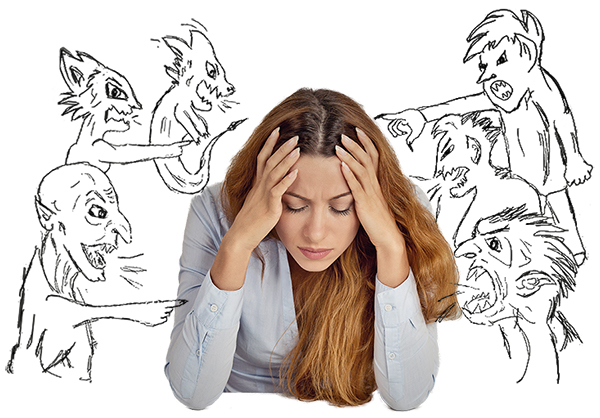 An out-of-control inner critic can keep clients frozen in fear and anxiety.
Over time, it can burn out their ambition, locking them into painful patterns of shame. Or harshly punish them when they fail to meet unattainable standards.
And when an inner critic turns toxic, it can leave a client powerless to make decisions.
We thought this issue was so pervasive, touching over half of all clients, that we turned to the top experts in this space – 16 of them to be exact – and asked them how they work with a client's inner critic. We took their sharpest insights and strategies to make. . .
How to Work with Clients Who Struggle with an Inner Critic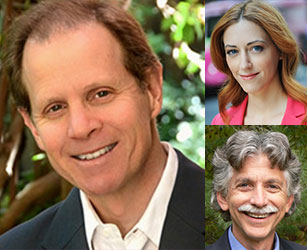 What's Going On in the Brain When the Inner Critic is Active
Dan Siegel, MD      Kelly McGonigal, PhD      Ron Siegel, PsyD
The neurobiological path that can leave your client vulnerable to inner hostility
The 4-step process for disrupting the brain patterns that flood a client with self-judgment
How to negotiate with a critic when it's driving your client into obsessive-compulsive activity
A brain-savvy approach to help transform an inner critic into an ally for change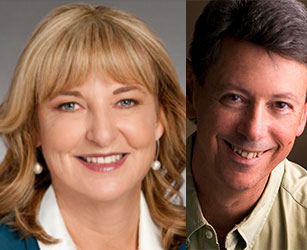 How to Neutralize the Power of an Inner Critic
Laurel Parnell, PhD      Rick Hanson, PhD
Why a client's inner critic first appears (and how this can impact your attempt to remove it)
How to work with toxic self-judgment that can alter a client's sense of self
The part of your approach that can affect the way a client relates to their most judgmental self
Helping Clients Break Free of the Inner Perfectionist
Pat Ogden, PhD      Kelly McGonigal, PhD      Ron Siegel, PsyD      Rick Hanson, PhD
How a fear of failure can get internalized and bind a client to deep anxiety and despair
How to help reduce the performance pressure that prevents hyper-achieving clients from experiencing joy
One vital concession that can help a client finally cast off a domineering inner critic
Quieting the Toxic Inner Voice That Can Drive Shame
Shelly Harrell, PhD      Rick Hanson, PhD
How to engage a client's critical self to reveal the core issue it fears most
A crucial strategy for reducing the shame that gets triggered by the inner critic
Why high-achieving people have a particularly hard time muting their self-critic
How to Work with the Inner Critic and Depression
Richard Schwartz, PhD      Kelly McGonigal, PhD      Ron Siegel, PsyD
The key question that can help disrupt the inner critic's protective role
Why certain inner critics will move clients into a shutdown state
How to respond to an inner critic when it threatens the client with suicide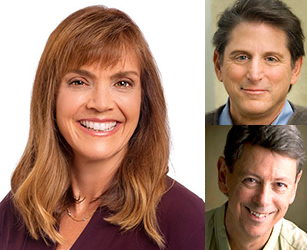 Expanding a Client's Capacity to Live with Mistakes
Lynn Lyons, LICSW      Terry Real, MSW, LICSW      Rick Hanson, PhD
How to reframe the way clients view mistakes to prevent the rise of an inner critic
How to calm an inner critic that's driving a client's social anxiety
One exercise to dismantle the "all or nothing" thinking that invites self-criticism
How to work with a client's inner critic when it prevents them from making a major life change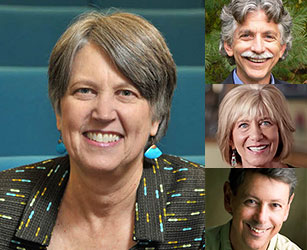 How to Help a Client Build Core Beliefs of Self-Worth
Christine Padesky, PhD      Ron Siegel, PsyD      Joan Borysenko, PhD      Rick Hanson, PhD
An early intervention to quickly assess an inner critic's strength
The crucial role of the therapeutic relationship in helping clients develop empathy toward their inner critic
A powerful strategy to help clients replace rigid negative thoughts with positive core beliefs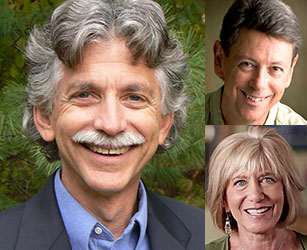 How to Break the Patterns That Sustain an Inner Critic
Ron Siegel, PsyD      Rick Hanson, PhD      Joan Borysenko, PhD
How certain self-critical thoughts can become triggers for feelings of unlovability and hopelessness
One shift in context to help clients stay grounded in the aftermath of bad decisions
A two-part approach to help clients soften their inner critic's defenses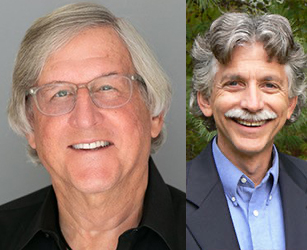 One Missing Skill That Can Boost a Client's Ability to Overcome Their Inner Critic
Michael Yapko, PhD      Ron Siegel, PsyD
One aspect of depression that empowers a client's inner critic
Why some clients get stuck inside the space between achievement and perfection
The main skill deficit that fosters a client's anti-self (and how to reverse it)
One intervention that can immediately render an inner critic powerless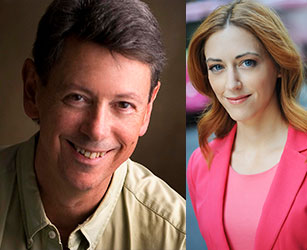 How to Foster a Client's Inner Nurturer
Rick Hanson, PhD      Kelly McGonigal, PhD
A common approach to an inner critic that could be under-resourcing the client's healing
Why standard treatment methods often fall flat when a client is fused to their inner critic
The specific attachment history that can complicate a client's attempt to silence their critic
How safety in a relationship could actually be binding a client tighter to their inner critic
For This Short Course on How to Work with Clients Who Struggle with an Inner Critic, We Brought Together Some of the Top Experts in the Field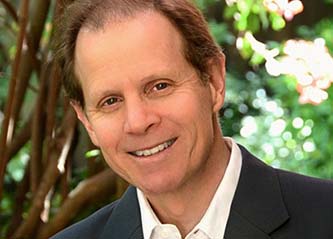 Dan Siegel, MD
Executive Director of the Mindsight Institute; Co-Director of UCLA's Mindful Awareness Research Center; author of Mindsight: The New Science of Personal Transformation and The Mindful Therapist: A Clinician's Guide to Mindsight and Neural Integration.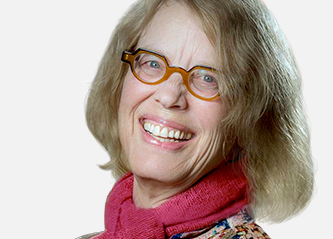 Pat Ogden, PhD
Pioneer in Somatic Psychology; Founder and Director of Sensorimotor Psychotherapy Institute (SPI); Co-founder of the Hakomi Institute; Author of Sensorimotor Psychotherapy: Interventions for Trauma and Attachment.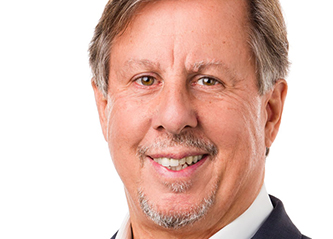 Dick Schwartz, PhD
Founder of Internal Family Systems (IFS) and The Center for Self Leadership; Author of Introduction to Internal Family Systems.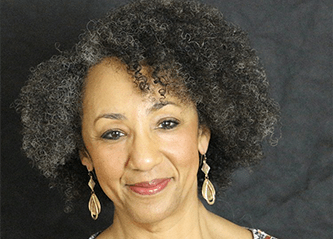 Shelly Harrell, PhD
Licensed psychologist specializing in multicultural and community psychology; Professor of Psychology in the Graduate School of Education at Pepperdine University.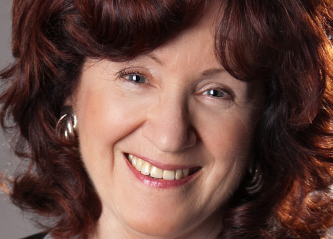 Sue Johnson, EdD
Creator of Emotionally Focused Therapy (EFT); Founder and Director of the International Centre for Excellence in Emotionally Focused Therapy.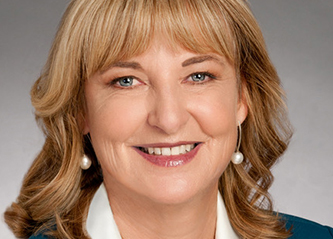 Laurel Parnell, PhD
Leading expert in Eye-Movement Desensitization and Reprocessing (EMDR); Author of Attachment-Focused EMDR: Healing Relational Trauma.
Rick Hanson, PhD
Senior Fellow of the Greater Good Science Center at UC Berkeley; New York Times bestselling author of Hardwiring Happiness and Buddha's Brain.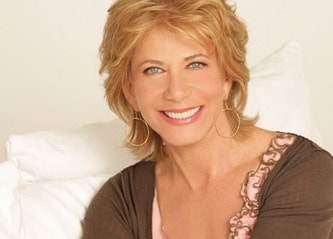 Joan Borysenko, PhD
Founder of Mind/Body Health Sciences LLC; Author of New York Times Bestseller Minding the Body, Mending the Mind.
Ron Siegel, PsyD
Assistant Professor of Psychology, part time, Harvard Medical School; Author of The Mindfulness Solution: Everyday Practices for Everyday Problems and Sitting Together: Essential Skills for Mindfulness-Based Psychotherapy.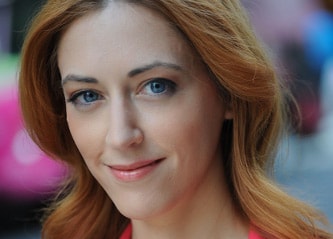 Kelly McGonigal, PhD
Health psychologist and lecturer at Stanford University; Author of The Upside of Stress: Why Stress Is Good for You and How to Get Good At It and The Willpower Instinct: How Self-Control Works, Why It Matters, and What You Can Do to Get More of It.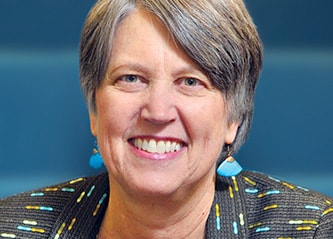 Christine Padesky, PhD
Co-founder of the Center for Cognitive Therapy in Huntington Beach, California; Co-creator of Strengths-Based CBT; Co-author of Mind Over Mood and Collaborative Case Conceptualization.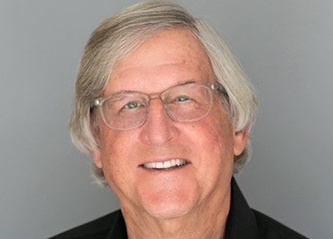 Michael Yapko, PhD
Leading expert in clinical hypnosis and treating depression; Clinical psychologist and author of 15 books including his newest books, The Discriminating Therapist and Keys to Unlocking Depression.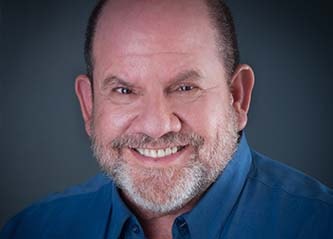 Stan Tatkin, PsyD, MFT
Founder of the PACT Training Institute and developer of a Psychobiological Approach to Couple Therapy (PACT).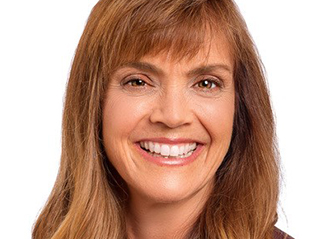 Lynn Lyons, LICSW
Author of Anxious Kids, Anxious Parents: 7 Ways to Stop the Worry Cycle and Raise Courageous & Independent Children, clinical social worker and psychotherapist specializing in anxiety in adults and children.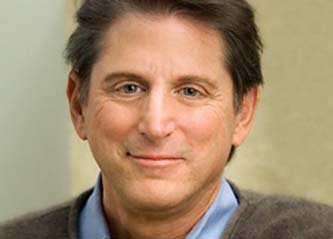 Terry Real, MSW, LICSW
Founder of the Relational Life Institute; Author of I Don't Want to Talk About It: Overcoming the Secret Legacy of Male Depression and The New Rules of Marriage: What You Need to Make Love Work.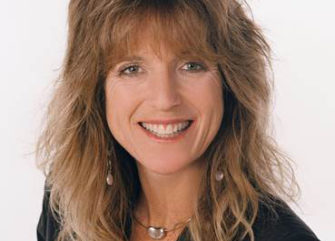 Bonnie Goldstein, PhD
Founder and Director of the Lifespan Psychological Center; Co-author of Understanding, Diagnosing, and Treating AD/HD in Children and Adolescents.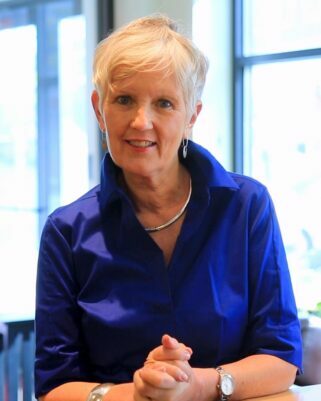 Course Director
Ruth Buczynski, PhD
Dr. Ruth Buczynski is a licensed psychologist and founder and president of The National Institute for the Clinical Application of Behavioral Medicine (NICABM). NICABM helps physicians, nurses, psychologists, social workers, and counselors – practitioners who have some of the most significant and life-changing missions on the planet – provide cutting-edge, research-based treatment strategies to their patients. For more than 35 years, NICABM has offered accredited training and professional development programs to thousands of practitioners worldwide.
Here's What You'll Get:
Everything is yours to keep forever in your professional library
| | |
| --- | --- |
| | Downloadable videos so you can watch at your convenience, on any device |
| | Audio recordings you can download and listen to at home, in the car, at the gym or wherever you like |
| | Professionally-formatted transcripts of the sessions, to make review and action simple |
| | Three downloadable bonus videos to help you work more effectively with a client's inner critic |
Get 3 Bonuses That Give You Even More Strategies to Help Clients Move Forward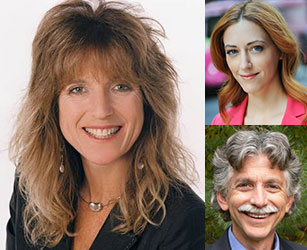 Bonus 1 | Case Study: How One Expert Helped Her Client Overcome a Particularly Pervasive Inner Critic
Bonnie Goldstein, PhD      Kelly McGonigal, PhD      Ron Siegel, PsyD
One shift that can impact the way a client approaches negative thoughts
How to safely ease a client out of shame to restore a sense of empowerment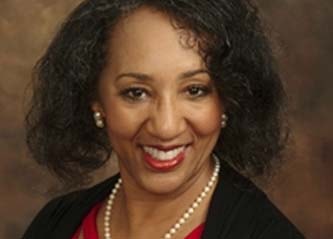 Bonus 2 | How to Work with Internalized Criticism that Stems from Social Oppression
Shelly Harrell, PhD
A two-part strategy to help clients separate their true identity from the hostile messaging of society
The affirming exercise of hope that can unravel internalized stereotypes
How to approach issues of discrimination in a way that can help your client experience growth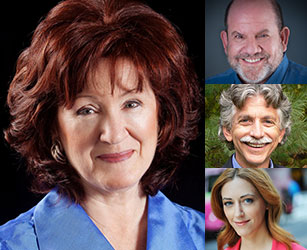 Bonus 3 | Repairing the Inner Critic in Relationships
Sue Johnson, EdD      Stan Tatkin, PsyD, MFT      Ron Siegel, PsyD      Kelly McGonigal, PhD
How to help a client reduce their perceptions of criticism when they feel exposed and vulnerable in a relationship
How partners can leverage each other to heal an inner critic
Starting Today, This Program Can Change the Way You Practice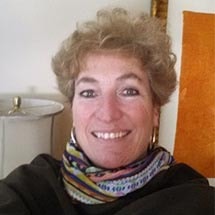 . . . I feel so fortunate to have this access to brain power, experience and research synthesis . . .
"When I listen to the experts talk openly about their experience, I feel so fortunate to have this access to brain power, experience and research synthesis on cutting edge issues! I go back to the videos to reinforce things that will assist my clients."
Mary Logan, Counselor
Ipswich, MA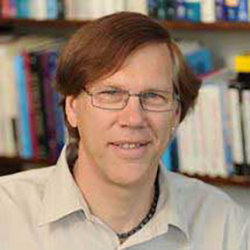 I benefit, my practice benefits, and most important my clients benefit . . .
"I live in Nova Scotia and have limited travel funds at the university at which I work. The series provided by NICABM gives me the rare opportunity to listen to the leaders in the field. As a result, I learn valuable information that would not otherwise be available to me. I benefit, my practice benefits, and most important my clients benefit from the knowledge and wisdom I gain from the series."
David Mensink, PhD Counseling Psychology, Psychologist
Halifax, Nova Scotia, Canada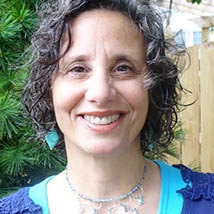 . . . some dare to go the extra journey to research and educate
"These NICABM series keep me afloat, in touch, on track, well trained in my field, and more personally healthy. The best aspect, though, is that I feel validated and comforted knowing that some dare to go the extra journey to research and educate, so I can walk the path to health, and can share with others."
Mary Corsello-Vilcheck, LCSW
Midlothian, VA
Why the Transcript Is Essential:
The transcript makes it easy to go back and double check concepts, citations and names that are mentioned
We put in a table of contents to make it easy for you to find the exact part of the webinar you need
Having the concepts already written allows you to take notes on how you're going to use the ideas rather than transcribing the ideas
Some people simply learn better by reading than by listening or watching
You will be able to print out and share techniques presented in the session with your patients
"I really liked being able to follow along with the transcripts as I listened…it was nice not to feel like I had to take notes. I really feel like I remember more when I both hear and see at the same time."
Mary Ellen McNaughton, Masters in Counseling, Psychology Counselor
Kelowna, British Colombia, Canada
You Are Protected By
NICABM's Money-Back Guarantee
We invite you to register for this comprehensive training program without any risk. Unless you are completely satisfied, we will refund your money. Just let us know within 30 days from the date of registration. We are that confident that you will find this information to be more than you expected.