The Right Treatments, Applied Skillfully and
Timed Correctly, Make Healing from Trauma

Faster and More Effective
This comprehensive training program will help you identify
the best practices – and

develop the skills you need


to help clients take back their lives.
While running a consultation group, a therapist came across a difficult case.
"Ray," a Marine who'd just finished a tour of duty in Afghanistan, had been diagnosed with Tourette's syndrome. His walking and talking were limited. He felt intolerably stressed. His jaw and neck would tense up and convulse, and he was having difficulty functioning in everyday life.
Now, the curious thing was that it happened so quickly – in mere weeks.
The therapist knew that Tourette's syndrome doesn't usually appear overnight, so he looked elsewhere for the answer. The root, he figured out, was a traumatic moment experienced overseas.
While on patrol after a firefight, two explosive devices went off very close to Ray. Suddenly, he was thrown violently into the air . . .
. . . and his next conscious memory was waking up in a hospital in Germany.
The therapist, who was trained in the treatment of trauma, had a hunch. He thought perhaps Ray's problem was rooted in his body.
When the bomb went off, Ray had turned his head, moved his eyes toward the flash, looking for the source of the threat –
and then was knocked unconscious. His body never had a chance to orient itself to the traumatic event.
So the therapist and Ray worked together on the muscles of the neck, jaw, and shoulders. And after just a few sessions, Ray started to improve.
His convulsions reduced, and eventually disappeared. He developed relaxation techniques to ward off the stress in his body. His speech recovered.
His life changed

because his therapist was up on the
latest thinking about the treatment of trauma.
It's not enough to want to help. You need to be up on the newest developments and the latest thinking on exactly how trauma affects people's lives and what you can do about it.
By understanding trauma's impact, what it does to the brain and how it affects the body, we can develop more sophisticated options for bringing wholeness and healing to people who are most affected.
But there's so much information (with more coming out every day), it can be hard to keep up.
What if you could cut through all the theory

and the
thousands of research articles and quickly identify
specific interventions that could help your patients heal?
Imagine boiling the latest developments down to clear, simple principles you could implement after just minutes of study. This program will get you there.
This comprehensive training program will help you


identify

the best practices – and

develop the skills

you
need to make your treatments even more effective.
Each session in this comprehensive training program is designed to get you
up-to-date with the latest thinking in the treatment of trauma, giving you new
perspectives and expanding your toolkit.
Why does Bill O'Hanlon take part in the program?
Click play to find out!
Here's a look at what you'll get in this program . . .
Getting to the Root of Trauma: Why It's Critical to Understand the Role of Memory in Trauma Therapy
Peter Levine, PhD
Creator of Somatic Experiencing, Director of The Somatic Experiencing Trauma Institute, author of In An Unspoken Voice: How the Body Releases Trauma and Restores Goodness
Strategies that Can Help Your Clients Build Resilience Against Traumatic Experiences
How Trauma Cascades from One Generation to the Next
Working through the Unintended Consequences of Western Bias in Trauma Therapy
How to Help Trauma Survivors Revisit Memories without Becoming Stuck in Them
What Animal Reactions (to Trauma) Can Teach Us About Helping Clients Cope with PTSD
How Different Types of Memory Can Contribute to the Traumatic Experience
Reliving and Revisiting: A Useful Strategy that Can Help Your Clients Work Through Trauma with More Stability and Presence
How to Help Patients Rewire a Traumatized Brain – Applying the Latest Strategies to Speed Healing and Reduce Symptoms for Even the Most Traumatized Clients
Bessel van der Kolk, MD
Co-author of Traumatic Stress: The Effects of Overwhelming Experience on Mind, Body, and Society, Medical Director of the Trauma Center at Justice Research Institute, Faculty at Boston University Medical School
Why PTSD and Developmental Trauma Require Vastly Different Treatment Strategies
Why Diagnosis Matters: How Misdiagnosed Bipolar Disorder Can Mask Trauma and Lead to the Wrong Intervention
Neglect and Trauma: Unique Problems that Often Go Hand in Hand
Why Blocking the Dopamine System Knocks Out Children's Capacity to Engage and Be Motivated
Why Childhood Trauma is More Complex Than We Think
How PTSD Affects a Parent's Ability to Respond to Their Own Children
Mindfulness: The Sine Qua Non of Psychotherapy
Integrating Yoga and Meditation During Trauma Treatment
Why a Body-Oriented Approach Is Key for Treating Traumatized Patients (and What It Looks Like in Practice)
Pat Ogden, PhD
Author of Trauma and the Body, Founder & Director of The Sensorimotor Psychotherapy Institut
Uncovering Root Causes – The Long-Term Effects of Attachment Issues
The Big Things We Miss When We Forget the Body
Work in the Now: Why the Present is So Important
How Trauma Sounds: Interpreting Prosody
How to Capture Fleeting Bodily Expressions
How Interoceptive Awareness Becomes Compromised and Why this Matters
Building the Resources that Stabilize Arousal/li>
Beyond the Brain: Using Polyvagal Theory to Help Patients "Reset" the Nervous System after Trauma
Stephen Porges, PhD
Author of The Polyvagal Theory, Professor at University of Illinois at Chicago
Why the Face is the Window to Our Internal State
What Makes the Human Vagus Unique?
How Our Nervous System Reacts to Another Person's Voice
The Important Physiological Component of Intuition
How Our Personal Narratives Originate in Our Bodies
How Trauma Changes Our Ability to Adapt to the World
Why Educating Clients Creates the Ability to Transform the Brain
The Power of EMDR to Treat Trauma: Identifying, Reprocessing, and Integrating Traumatic Memories
Francine Shapiro, PhD
Originator of EMDR therapy, Director of the EMDR Institute, Author of Getting Past Your Past: Take Control of Your Life with Self-Help Techniques from EMDR Therapy.
How Clients Get "Stuck" in Traumatic Memories
Why EMDR is Different
The Surprising Link Between Sleep and Trauma Treatment
Bilateral Stimulation: The Key to Finding Refuge
Creating Safety in Practice
Why PTSD is Complicated by Feelings of Failure
Transforming Trauma to Resilience
Important Outcomes with Sexual Perpetrators
How Chronic Pain Can Be Caused by Unprocessed Memories
The Neurobiology of Trauma – What Is Happening in the Brain of Someone With Unresolved Trauma
Ruth Lanius, MD, PhD
Co-Editor of The Impact of Early Life Trauma on Health and Disease, Faculty at University of Western Ontario
Why Insecure Attachment Can Increase Vulnerability to Trauma
The Effect of Early-Life Trauma on the Brain's Default Mode Network
The Neurobiology of Parent/Child Interactions: A Look at Emerging Research
Bringing the Default Mode Network Back Online: Why Mindfulness Can Be Key
Creating Safety in Practice
A New Look at the Link Between Trauma and Direct Eye Contact
The Neurobiology of Dissociation: What We've Learned in the Past Year
The Inability to Process Pleasure: Finding Answers to Anhedonia
How Trauma Reduces Our Capacity for Insight and Self Reflection
Here's the structure of this program…
Each session in this comprehensive training program is packed with critical information so that by the end, you will have a deeper understanding of how to apply the latest changes in the treatment of trauma to your work.
With a

Gold Membership

, you
will get 5 powerful learning tools:
All 6 Comprehensive Webinars on Downloadable Video (mp4)
You'll get all 6 webinars in the series to watch at your convenience, as many times as you want. You can download each one to your computer or mobile device, and they're yours to keep forever.
All 6 Comprehensive Webinars as Downloadable Audio Recordings (mp3)
You'll also be able to download the audio recordings of all of the webinars, so you can listen on the go – in your car or at the gym. These are also yours to keep, to listen to whenever you'd like, wherever you'd like.
6 Complete Transcripts of each webinar to Make Learning Easy (pdf)
Don't just watch the webinars – make them your own. By taking notes, reviewing important points, and tracking down useful citations or references, you'll practically double the value of each webinar. With an easy-to-use table of contents, clear professional formatting, and helpful quotes to identify key concepts, these transcripts are essential to integrating what you've learned into your practice.
6 TalkBack Sessions following each webinar with Joan Borysenko, PhD and Ron Siegel, PsyD
Joan Borysenko, PhD and Ron Siegel, PsyD join us at the end of each webinar. Their job is to make yours easier by streamlining the information and making sure each point is crystal clear. You can't get the full value of these webinars without the TalkBack.
This has quickly become one of the most popular segments of our webinars, so come see what everyone's been talking about.
3 Exclusive Bonus Webinars
A Gold Membership also comes with three exclusive bonus webinars. Each one even includes downloadable videos, audio recordings, and transcripts – and all are yours to keep in your professional library forever.
With these innovations, you'll be more
prepared than ever to treat survivors of trauma.
Get the Complete Package Now
With a Gold Subscription You'll Get:
| | |
| --- | --- |
| | Downloadable videos and audios to watch or listen to when it's convenient for you |
| | TalkBack Segments to distill key ideas (this is where we "land" the session) |
| | Next Week in Your Practice sessions to give you concrete strategies to use with patients |
| | Printable QuickStart Guides to make review and action simpler than ever |
| | Professionally-formatted transcripts of the sessions |
| | Audios and transcripts of the bonus sessions |
With the Gold Membership, you'll get this complete package – all of the videos, audios, transcripts, and learning tools are yours to keep permanently in your professional library.
If you can, please sign up for a Gold Membership. It supports this program and furthers our mission to make innovative mind-body programs available to practitioners throughout the world.
Why does Joan Borysenko take part in the program?
Click play to find out!
Three Bonuses


you'll get with a

Gold Membership
Tiring Trauma Out: How to Activate the Body's Natural Defense Mechanisms Against Trauma
David Berceli, PhD
Tension and Creator of the Trauma Releasing Exercises (TRE), Founder & CEO of Trauma Recovery Services
Life in the Danger Zone: How the Experience of Suffering Can Be Used for Growth
Numbed Out: How the Brain's Innate Drug Responds to Sudden Stress
How Trauma Weakens the Body's Defenses Over Time
Revving Your Car with the Brake On: Nervous System Burnout
How Muscles Capture and Release Emotional Pain
The Psoas Muscle: The Key to the Fight/Flight Response
How the Long-Term Effect of Muscle Contractions Can Lead to Health Problems
An Unexpected Culprit: How the Body's Incomplete Response to Trauma Can Aggravate Symptoms
Robert Scaer, MD
Board-certified neurologist, author of The Trauma Spectrum and 8 Keys to Brain-Body Balance
The Key Effect of Stress on the Brain
What's Happening in the Brain During the Freeze Response?
Cyclical Dysregulation: The Brain's Surprising Response to Trauma
The Freeze Discharge: A Classical Conditioning Perspective on Trauma
How Procedural Memory Forces the Brain to Relive Trauma
How Shame Triggers the Freeze Response
Healing the Wounded Body and Brain Together
Breaking Into the "Dissociation Capsule"
Finding Meaningful Change After Trauma: The Unique Strengths of the Affect-Based Approach
Diana Fosha, PhD
Co-Author of The Healing Power of Emotion: Affective Neuroscience, Development & Clinical Practice
Practical Strategies for Working with Affect in the Treatment of Trauma
How Emotion Therapy Can Help Patients Increase Their Capacity for Resilience
Restoring Vitality and Energy Through Experiential Therapy
Building a Connection: The First Step in Exploring the Emotions Associated with Trauma
What the "Transformational Affect" Looks Like in Practice
A Shift in Focus: Moving Trauma Treatment Out of the Head and Into the Body
Getting the "Self" Back: How to Help Patients Expand Their Capacity to Experience Difficult Emotions
Why does Ronald Siegel take part in the program?
Click play to find out!
If you aren't studying this every year, you'll fall behind.
It's that simple – this is a field where there's so much work being done constantly.
These experts are leaders in their field precisely because they're always working to find the newest treatments.
Trauma touches everyone. Its effects ripple out from one survivor to affect families, friends, and entire communities.
But skilled, effective trauma treatments can reduce symptoms, speed recovery, and help patients – and communities – recover.
This series will give you the edge you need to make your treatments more effective, your clients more satisfied, and your practice more fulfilling.
Here's what practitioners have said about NICABM's programs on the treatment of trauma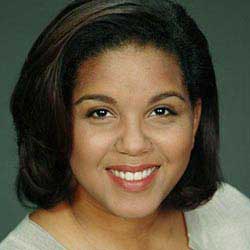 The material covered has . . . fully supported my purpose, enhancing my knowledge of the theories behind the actions taken.
"I am a soldier, who works with other soldiers and their families (The PTSD Retreat), in reference to PTSD. We, as soldiers, are all taught the very basics of PTSD, in what we call "death-by-PowerPoint," but it never goes beyond this. Indeed, it is repeated over and over, without change, and it rarely if ever gets to the families. The material covered in here has fully supported my purpose, enhancing my knowledge of the theories behind the actions taken. I am so grateful to have been able to follow this series and look forward to furthering my education with this entity. Thank you"
D. Nicole Johnson, Drug and Alcohol Counselor
Starr Founder, The PTSD Retreat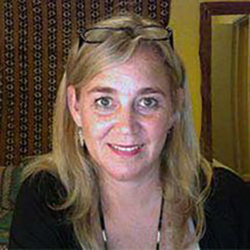 I can immediately apply what I learn . . .
"Living overseas, I have limited access to professional development opportunities. Much of my work here in Kenya is trauma-related and the series allows me to feel I am in touch with up-to-date information presented by world-class practitioners in the field. I can immediately apply what I learn in my practice without having to travel out of the country!"
Alice Blanchard, Psychotherapist
Nairobi, Kenya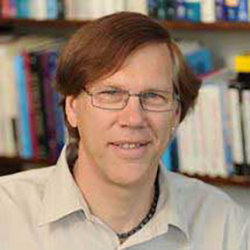 I benefit, my practice benefits, and most important my clients benefit . . .
"I live in Nova Scotia and have limited travel funds at the university at which I work. The series provided by NICABM gives me the rare opportunity to listen to the leaders in the field. As a result, I learn valuable information that would not otherwise be available to me. I benefit, my practice benefits, and most important my clients benefit from the knowledge and wisdom I gain from the series."
David Mensink, PhD Counseling Psychology, Psychologist
Halifax, Nova Scotia, Canada
These valuable sessions can get you quickly onboard
with the

VERY BEST treatments to use with your patients
This Trauma Therapy webinar series is a comprehensive training program that brings together a team of experts like never before.
Drawing from the world's most effective practitioners, we've distilled the best, most practical lessons from each session.
The concepts, exercises, and applications you learn in these sessions can be implemented right away with your patients.
The webinars are candid, comprehensive, and profoundly useful.
What can you expect to get from this new comprehensive training program?
| | |
| --- | --- |
| | Power-packed webinars with prominent leaders in the field |
| | Total focus on learning and skill-building that you can implement immediately |
| | Hands-on examples of how you can bring greater healing to your clients |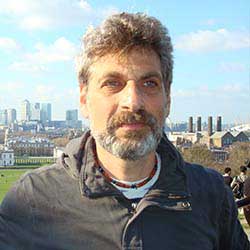 I do really like the talkback as a way to wind down and 'land.'
"The NICABM Trauma Series have helped me to feel a closer connection to some of my heroes in the field. It's nice to be able to bring them into my study, and to feel inspired and re-dedicated through their words. And I do really like the talkback as a way to wind down and 'land.'"
Harry Zeit, MD, Physician Psychotherapist
Toronto, Ontario, Canada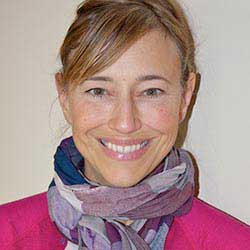 . . . instrumental in opening my mind and heart to understanding trauma.
"These seminars have been instrumental in opening my mind and heart to understanding trauma. They are brief and accessible and of such high quality that I've been able to glean real understanding and a starting point for further study. I can't say enough about them. I have recommended them to so many of my colleagues and they say the same things I do about them. Thank you Ruth!"
Angela Lawrence, Drug and Alcohol Counselor
British Columbia, Canada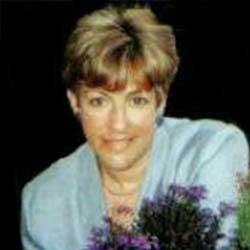 . . . stimulating in ways I have not experienced in many live seminars
"The content of the webinars and transcripts have been intellectually and professionally stimulating in ways that I have not experienced in many live seminars. I am excited to learn more about the treatment methods recommended by the presenters."
Karen Fox, PhD, Clinical Psychologist
San Diego, CA
This is

so much more than

a webinar series . . .
Sign up for a Gold Membership today
Why the Transcripts Are Essential:
The transcript makes it easy to go back and double check concepts, citations and names that are mentioned
We put in a table of contents to make it easy for you to find the exact part of the webinar you need
Having the concepts already written allows you to take notes on how you're going to use the ideas rather than transcribing the ideas
Some people simply learn better by reading than by listening or watching
You will be able to print out and share techniques presented in the session with your patients
"I really liked being able to follow along with the transcripts as I listened…it was nice not to feel like I had to take notes. I really feel like I remember more when I both hear and see at the same time."
Mary Ellen McNaughton, Masters in Counseling, Psychology Counselor
Kelowna, British Colombia, Canada
---
We know what it takes for practitioners to succeed. We've had countless practitioners improve their skills and deliver results with their patients.
So what separates successful practitioners from all the rest? Successful practitioners:
| | |
| --- | --- |
| | put effort in to continually learn |
| | choose to build new skills and gain confidence |
| | choose the experts at the forefront to study |
| | tune in and update their skills on a regular basis |
Your colleagues are already benefiting from our programs.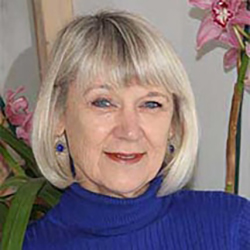 . . . awesome results for my clients
"After the trauma series, I recommended the webinars to all the psychologists I train and supervise as it has had a profound effect on the way I practice, with awesome results for my clients."
Minnie Loubser, Clinical Psychologist
Stellenbosch, Western Cape, South Africa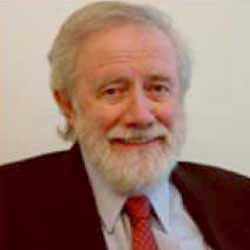 . . . very cost effective and practical . . .
"These programs offer a broad spectrum of both information and specific guidelines with top experts in different fields of addressing human suffering. All in a very cost effective and practical way. Rather than thousands of dollars spent on the cost of conference I can learn in the comfort of my own home or office, on my own schedule. Certainly recommend any of these series to my colleagues."
Ian Macnaughton, PhD, Psychotherapist
Vancouver, BC, Canada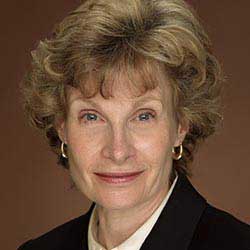 My clients have been able to build their confidence. . .
"My clients have been able to build their confidence in their ability to self-regulate on their own in pretty difficult situations, including work and family of origin situations. Their success has then built their self-esteem as they can see that they can be successful in changing some fairly habitual ways of interacting and hurting themselves. It is a positive cycle that builds upon itself"
Nancy Lasater, MSW, LCSW
Boulder, CO
What Gives the Experts in this Series an Edge
These teachers know how to dig in and turn complex principles into simple, flexible applications. They'll share how they use the latest approaches to the treatment of trauma to help their clients change their lives in ways they never expected – and how you can do the same.
With this program, you'll get the tools you need to turn the latest findings on trauma into simple, effective, and practical interventions for your patients.
Consistent, effective healing practice can change lives – and change the course of our communities.
And because of this, we are never satisfied by the status quo but are passionate about finding the most effective and innovative approaches for getting deeper and more rapid ways to reduce suffering and enrich people's lives.
To do this, we search out the most creative practitioners and researchers who have developed extraordinary methods for getting results. It doesn't matter if they are well known or totally unknown. What matters is that they have an exceptional approach that is a cut above the rest.
And when we find them, we home in on exactly what it is they are doing that makes such a remarkable difference so that we can teach other practitioners how to get the same results with their patients.
If you are the kind of practitioner who also has a burning desire to find the best ways to help people change, who will go way beyond expectations to be the best that you can possibly be, come join us as we identify what it is that makes these innovative thinkers so successful in their work.
Together we will change the world.
---
We've listened to your feedback, and we know that everyone gets something different out of these webinars. Maybe you want printable and portable quick-reference guides that lay out the practical applications and critical insights from each webinar. Maybe you've come to rely on the practical insights from the experts in Next Week in Your Practice. And, maybe you'd even like to have the option of having all the videos, audio recordings, and transcripts delivered directly to you at your home or office.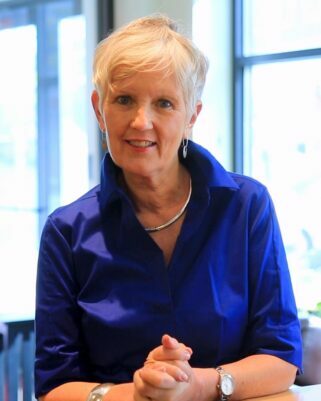 Course Director
Ruth Buczynski, PhD
Dr. Ruth Buczynski is a licensed psychologist and founder and president of The National Institute for the Clinical Application of Behavioral Medicine (NICABM). NICABM helps physicians, nurses, psychologists, social workers, and counselors – practitioners who have some of the most significant and life-changing missions on the planet – provide cutting-edge, research-based treatment strategies to their patients. For more than 35 years, NICABM has offered accredited training and professional development programs to thousands of practitioners worldwide.
You Are Protected By
NICABM's Money-Back Guarantee
We invite you to register for this comprehensive training program without any risk. Unless you are completely satisfied, we will refund your money. Just let us know within 30 days from the date of registration. We are that confident that you will find this information to be more than you expected.