How to Apply Advances in Brain Science to Your Clinical Work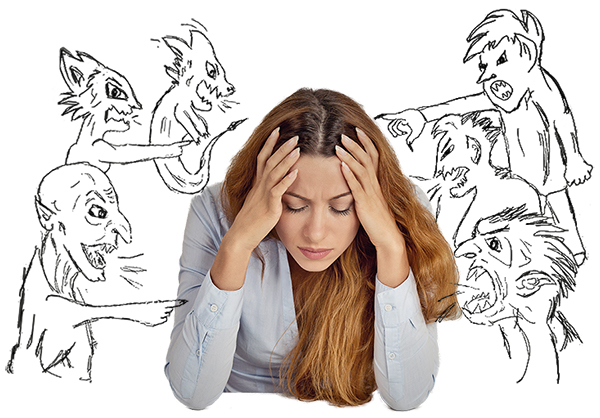 Breakthroughs in brain science have opened up new strategies for helping our clients heal.
But it can be challenging to translate complex brain science principles into practice.
So we designed a program that distills the latest developments in brain science into clear, simple principles and practical applications that you can use with your clients right away.
How to Apply Advances in Brain Science to Your Work with Clients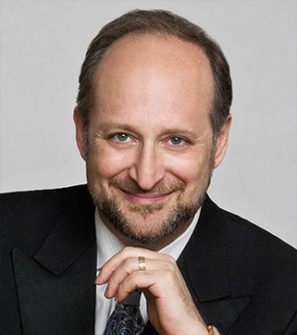 Unlocking the Enormous Potential of Neuroplasticity
Norman Doidge, MD
Why Culture Changes Our Brains
What Happens to Our Brains when Two Cultures Collide?
How a World in Conflict Can Reduce Plasticity
How One Woman's Experience Transformed Teaching for Disabled People
Learning Disabilities and Neuroplasticity: What You Need to Know
Brain Exercises for "Socially Clumsy" Children
Born with Half a Brain: The Remarkable Possibility of Neuroplasticity
Beyond the Limits of the Brain: How Neuroplasticity Recovers Function
How Polyvagal Theory Expands Our Healing Paradigm
Stephen Porges, PhD
Why We Misunderstand Stress, and How to Work With It
Interoception: A Powerful Sixth Sense
How Interoception Affects Behavior: What's Behind Our "Feelings"
Vagal Tone: How the Vagus Nerve Regulates Emotion
Is the Vagal Brake at the Root of Autism?
Bipolar Disorder and the Vagal Brake: Testing the Theory
How Interpersonal Interaction Affects the Brain and Body
Neuropeptides: How Oxytocin Changes Behavior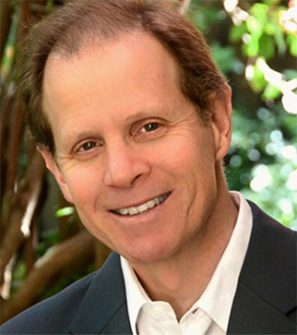 Integration: The Key to a Stronger, Healthier Brain
Daniel Siegel, MD
Integration: The Key to Unlocking Healing
Listen To Your Brain: Finding Positive Energy Everywhere in Life
Interpersonal Neurobiology: Solving the Brain's Puzzle
The Energized Brain: Healing Through Integration
How Experience Changes the Structure of the Brain
Why Trauma Overwhelms the Brain, and How to Respond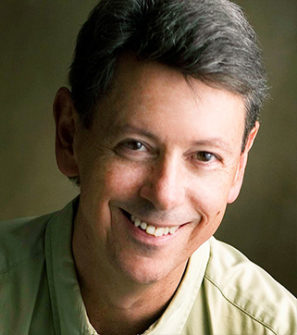 Moving from Reactive Brain to Responsive Brain
Rick Hanson, PhD
Why Ancestral Survival Skills Trip Us Up Today
The Sensitive Amygdala: Why Positive Experience Is Critical for Tuning the Brain
Making Change – From Individual Neurons to Whole Regions of the Brain
From State to Trait: Turning Fleeting Experience into Lasting Change
Why Ten Seconds Matters: Making Every Moment Count
The Brain's Version of "Vitamin C": The Key Resources Your Client Needs
How to Target Key Resources: A Clinical Example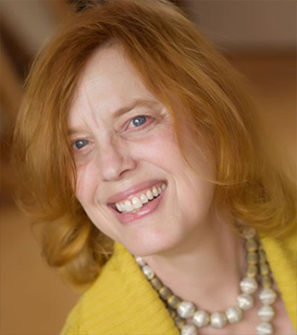 How Neurobiology Changed the Way We View Trauma Treatment
Pat Ogden, PhD
Why Practitioners Shouldn't Forget the Body When Looking at Brain Science
How the Body Affects the Mind and Brain – and Why Practitioners Need to Keep All Three in Mind for Maximum Healing
Why You Can't Just Use the Left Brain to Talk Your Way out of Trauma
How Mindfulness Heals the Brain and Body When Treating Trauma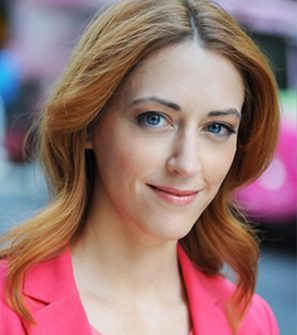 The Neurobiology of Willpower (It's Not What You Expect)
Kelly McGonigal, PhD
Why Promising Rewards Can Be Disastrous for Willpower
Why Willpower Isn't a Virtue
Where Willpower Lives in the Brain
Why the Brain Doesn't Always Act in Our Best Interest
How to Reframe Willpower for Your Clients
A Powerful 5-Minute Willpower Workout
How Meditation Strengthens Willpower
Is Exercise a "Miracle Willpower Cure"?
What We Learned from Kids Eating Marshmallows
Get valuable techniques from leaders in the field without the expense and hassle of travel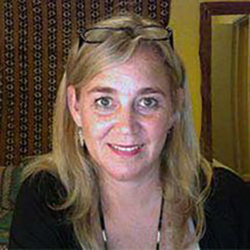 I can immediately apply what I learn . . .
"Living overseas, I have limited access to professional development opportunities. Much of my work here in Kenya is trauma-related and the series allows me to feel I am in touch with up-to-date information presented by world-class practitioners in the field. I can immediately apply what I learn in my practice without having to travel out of the country!"
Alice Blanchard, Psychotherapist
Nairobi, Kenya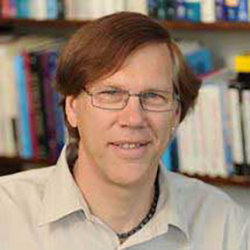 I benefit, my practice benefits, and most important my clients benefit . . .
"I live in Nova Scotia and have limited travel funds at the university at which I work. The series provided by NICABM gives me the rare opportunity to listen to the leaders in the field. As a result, I learn valuable information that would not otherwise be available to me. I benefit, my practice benefits, and most important my clients benefit from the knowledge and wisdom I gain from the series."
David Mensink, PhD Counseling Psychology, Psychologist
Halifax, Nova Scotia, Canada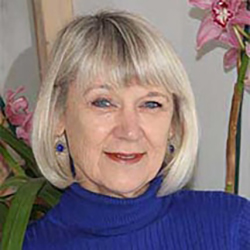 . . . awesome results for my clients
"After the trauma series, I recommended the webinars to all the psychologists I train and supervise as it has had a profound effect on the way I practice, with awesome results for my clients."
Minnie Loubser, Clinical Psychologist
Stellenbosch, Western Cape, South Africa
Plus, Get Four Special Bonuses
The Social Brain: Why No Brain Heals Alone
Louis Cozolino, PhD
Why Our Brains are More Primitive than We Think
How Relationships Open Minds and Build the Brain
How the Best Teachers Leverage the Classroom Environment to Stimulate Neural Plasticity
How Stress Damages the Potential for Learning
Why Brains "Turn Off" – And How to Turn Them Back On
Parents and Plasticity: How Attention Activates Genes
What Storytelling Does for Our Brains
The Recipe for Learning: Specific Levels of These Four Brain Chemicals
A Big-Picture Look at the New Brain Science: The Experts' Guide to Turning this Series into Action
Joan Borysenko, PhD
Ron Siegel, PsyD
The New Brain Science: Questions Answered, New Questions Raised
A Look into the (Near) Future of Brain Science: Where Will It Be in 5 Years?
Integrating Brain Science: Breaking Down the Experts' Biggest Takeaways
Learning to Pay Attention to Feedback to Rewire the Brain
The Wide Range of Brain Science: Why it Works in Treating Addiction, Chronic Pain, and Trauma
Making a Brain Shift: How Mindfulness Primes the Brain for More Resilience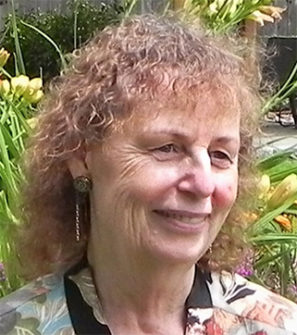 Becoming a Brain-Wise Practitioner: A Practical Guide
Bonnie Badenoch, MA, LMFT
How to Use Brain Science to Soothe Patients
The Power of Brain Science to Accelerate Treatment
What's Going on Inside a Depressed Brain?
Implicit Memory: Why it Matters and How it Can Be Transformed
Why We Need to Ground Therapy in the Right Hemisphere
Help Your Patients Develop a "Brainwise Narrative"
How Mindfulness Transforms Your Patient's Brain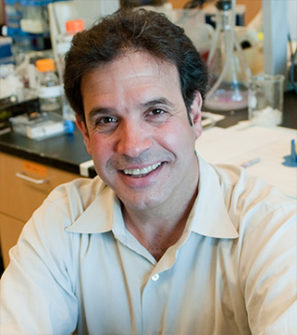 Building the Super Brain: Unleashing the Explosive Power of Your Brain
Rudolph Tanzi, PhD
Meet the Heroes of the Super Brain
How to Cultivate the Brain's Best Qualities
The Mind and the Brain: What's the Distinction, and Does It Matter?
The Conscious Brain? Dispelling an Old Myth
Heart Disease and the Brain-Body Connection
The Search for the Genetic Cause of Alzheimer's Disease
Looking at Alzheimer's Disease with Hope and Light
This program is designed with innovative learning tools to help you implement these concepts in your work
Synthesize Key Concepts So You Can Use Them Immediately
After every session, Ron Siegel, PsyD, and Ruth Lanius MD, PhD, join me for a TalkBack Session to clarify what you've just heard. Our job is to make yours easier by streamlining the information and making sure each point is crystal clear. We'll examine key ideas, clarify critical concepts, and break it all down so you can gain confidence in your understanding.
Discover Concrete Practices That Will Work in Your Life (and with Your Patients)
Then, with "next week" in mind, we'll turn smart ideas into easy-to-use solutions. In Next Week in Your Practice, Rick Hanson, PhD and Bill O'Hanlon, LMFT join me to give you specific strategies for helping people who have experienced developmental trauma self regulate. We'll show you how to translate Bessel's teaching into practices and exercises that you (or your clients) can use right away.
Uncover Core Ideas and Techniques at-a-Glance So You Have a "Cheat Sheet" When You Need It Most
We'll help you turn each expert session into an action plan. The QuickStart Guide lays out key concepts plus specific exercises and strategies in a concise, handy-to-use format. At your fingertips, you'll have highlights, techniques, and tools from each session so you can quickly review and apply what you've learned.
Quickly Recall Crucial Details So You Can Apply Them with Confidence
Professional Transcript will help you move beyond merely watching each session to make key ideas a part of your work. With an easy-to-use table of contents, clean, professional formatting, and helpful quotes that call out core concepts, you can quickly locate important ideas and check citations and references. We craft these with care to make quick review surprisingly simple.
Here's What You'll Get:
Everything is yours to keep forever in your professional library
| | |
| --- | --- |
| | Downloadable video and audio to watch or listen to when it's convenient for you |
| | TalkBack Segment to distill key ideas (this is where we "land" the session) |
| | Next Week in Your Practice video to give you concrete strategies to use with patients |
| | Printable QuickStart Guide to make review and action simpler than ever |
| | Professionally-formatted transcript of the session |
| | 4 Bonus sessions to deepen your understanding of your patient's brain |
| | Audios and transcripts of the bonus sessions |
Get high quality trainings without having to travel and put your life and work on hold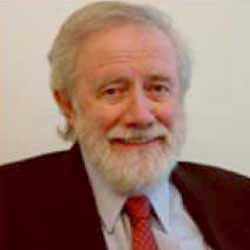 . . . very cost effective and practical . . .
"These programs offer a broad spectrum of both information and specific guidelines with top experts in different fields of addressing human suffering. All in a very cost effective and practical way. Rather than thousands of dollars spent on the cost of conference I can learn in the comfort of my own home or office, on my own schedule. Certainly recommend any of these series to my colleagues."
Ian Macnaughton, PhD, Psychotherapist
Vancouver, BC, Canada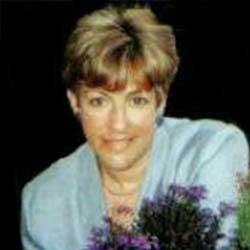 . . . stimulating in ways I have not experienced in many live seminars
"The content of the webinars and transcripts have been intellectually and professionally stimulating in ways that I have not experienced in many live seminars. I am excited to learn more about the treatment methods recommended by the presenters."
Karen Fox, PhD, Clinical Psychologist
San Diego, CA
Your colleagues are already benefiting from our programs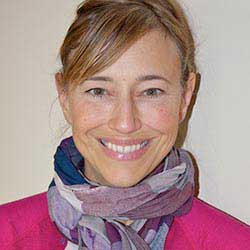 . . . instrumental in opening my mind and heart to understanding trauma.
"These seminars have been instrumental in opening my mind and heart to understanding trauma. They are brief and accessible and of such high quality that I've been able to glean real understanding and a starting point for further study. I can't say enough about them. I have recommended them to so many of my colleagues and they say the same things I do about them. Thank you Ruth!"
Angela Lawrence, Drug and Alcohol Counselor
British Columbia, Canada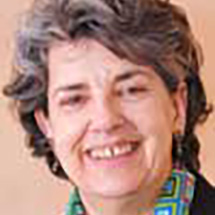 Thanks so much to Marsha Lucas
"Thanks so much to Marsha Lucas; her manner and delivery show how much she's passionate about her interests. I can already think of a few clients that will benefit from what I learned this evening. And thank you Ruth for making it possible."
Karen W. Nolen, LICSW, Psychotherapist
South Deerfield, Massachusetts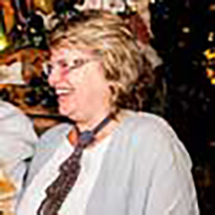 I believe brain research is the cutting edge of psychotherapy . . .
"I believe brain research is the cutting edge of psychotherapy and I've found all three seminars on the brain to be productive and well worth the investment of my time and energy! I cancel my 5:00 on Wednesdays to make them happen."
Rhoda Sommer, LCSW, Psychotherapist
Pittsburgh, Pennsylvania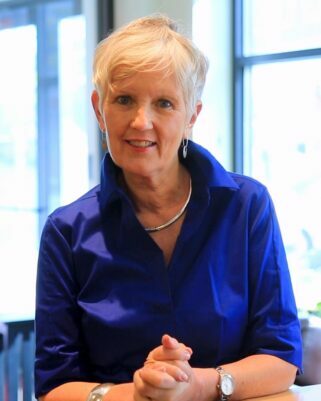 Course Director
Ruth Buczynski, PhD
Dr. Ruth Buczynski is a licensed psychologist and founder and president of The National Institute for the Clinical Application of Behavioral Medicine (NICABM). NICABM helps physicians, nurses, psychologists, social workers, and counselors – practitioners who have some of the most significant and life-changing missions on the planet – provide cutting-edge, research-based treatment strategies to their patients. For more than 35 years, NICABM has offered accredited training and professional development programs to thousands of practitioners worldwide.
Why the Transcript Is Essential:
 Click the image to enlarge 
The transcript makes it easy to go back and double check concepts, citations and names that are mentioned
We put in a table of contents to make it easy for you to find the exact part of the webinar you need
Having the concepts already written allows you to take notes on how you're going to use the ideas rather than transcribing the ideas
Some people simply learn better by reading than by listening or watching
You will be able to print out and share techniques presented in the session with your patients
"I really liked being able to follow along with the transcripts as I listened…it was nice not to feel like I had to take notes. I really feel like I remember more when I both hear and see at the same time."
Mary Ellen McNaughton, Masters in Counseling, Psychology Counselor
Kelowna, British Colombia, Canada
These Teachers Know How to Dig In and Turn Complex Principles into Simple, Flexible Applications
They'll share how they used brain science to help their clients change their lives in ways they never expected – and how you can do the same.
Though we often want to motivate our patients with neurobiology, many of us struggle to frame the complicated scientific language in terms our patients will understand.
With this program, you'll get the tools you need to make brain science a simple, effective, and practical intervention for both you and your patients.
The new brain science can change lives.
Because of this, we are never satisfied by the status quo. We are passionate about finding the most effective and innovative approaches for getting deeper and more rapid ways to reduce suffering and enrich people's lives.
We Search Out the Most Creative Practitioners Who Have Developed Extraordinary Methods for Getting Results
It doesn't matter if they are well known or totally unknown. What matters is that they have an exceptional approach that is a cut above the rest.
And when we find them, we hone in on exactly what it is they are doing that makes such a remarkable difference so that we can teach other practitioners how to get the same results with their patients.
If you are the kind of practitioner who also has a burning desire to find the best ways to help people change, who will go way beyond expectations to be the best that you can possibly be, come join us as we identify what it is that makes these innovative thinkers so successful in their work.
You Are Protected By
NICABM's Money-Back Guarantee
We invite you to register for this comprehensive training program without any risk. Unless you are completely satisfied, we will refund your money. Just let us know within 30 days from the date of registration. We are that confident that you will find this information to be more than you expected.