Breakthrough Treatments For Trauma Are Reducing Symptoms, Shortening Treatment Time, and Helping Patients Recover Their Lives.
How to use the advances in brain functioning, somatics, vagal nerve response and attachment to get faster results with your trauma patients
Register Here for Only $397
and get the video, audio, transcript, TalkBack, Next Week
in Your Practice, and QuickStart Guide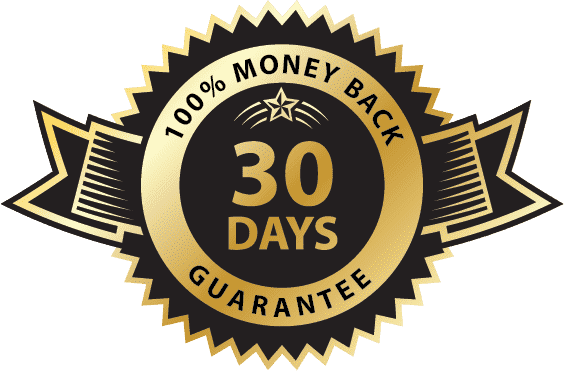 Dear Colleague,
Trauma touches everyone.
Its effects ripple out to entire families and communities, and the results can be devastating.
But some practitioners, working with leading-edge researchers, have developed specific new interventions and treatment protocols that are getting quicker, more targeted results.
What are they? And what do you need to know to create the best treatment for each of your trauma patients?
To answer these critical questions we built a comprehensive training program that brings the leading experts together in a forum to share what's working – and what's NOT.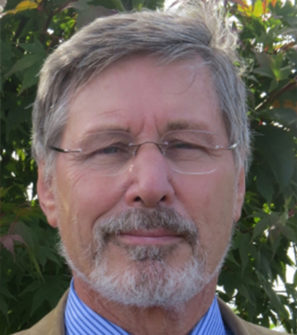 What Neuroscience Teaches Us About the Treatment of Trauma
Bessel van der Kolk, MD
Co-author of Traumatic Stress: The Effects of Overwhelming Experience on Mind, Body, and Society, Medical Director of the Trauma Center at Justice Research Institute, Faculty at Boston University Medical School
How trauma affects the brain
Why understanding how traumatic memories are stored is key to planning your treatment
How trauma can destroy one's sense of time and why this is so critical to recover
The four components of an effective trauma treatment
The effect of child abuse and neglect upon neurodevelopment
Common mistakes practitioners make
Can yoga reverse the secondary brain damage caused by trauma?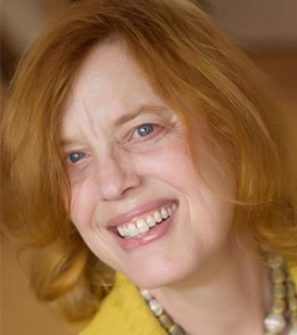 Integrating the Body in Trauma Treatment – A Sensorimotor Approach
Pat Ogden, PhD
Author of Trauma and the Body, Founder & Director of The Sensorimotor Psychotherapy Institute
Uncovering root causes – the long-term effects of attachment issues
How to manage the arousal and integration problems caused by trauma
How to help your patients safely expand their window of tolerance
Using polyvagal theory to help regulate arousal
How mindfulness can create positive connections to the body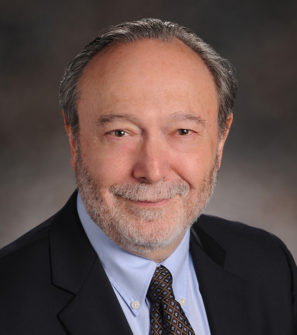 Polyvagal Theory: Why This Changes Everything
Stephen Porges, PhD
Author of The Polyvagal Theory, Professor at University of Illinois at Chicago
How to use heart rate variability as a portal to self-regulation
The key missing ingredient in the fight/flight theory
How polyvagal theory clarifies the role of fear in unresolved trauma
Why vagal regulation affects our interactions with others
How music cues vagal regulation and why this could help your trauma patients
Polyvagal theory and working with children
How to increase psychological safety in hospital settings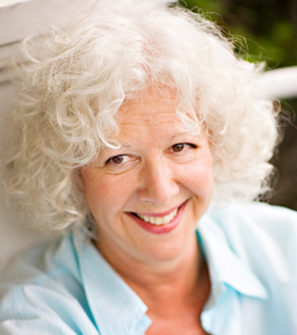 Guided Imagery for Trauma Recovery (Inexpensive, Accessible, and Effective)
Belleruth Naparstek, LISW
Author of Invisible Heroes and Staying Well With Guided Imagery, Creator of the Health Journeys guided imagery audio series
Getting the "D" out of PTSD
Why guided imagery is especially effective with people who have been traumatized
How to overcome treatment barriers with combat veterans
The treatment of moral injury and why it can be essential in working with soldiers
Common mistakes practitioners make in working with military personnel
Using the internet to connect with survivors of tragedy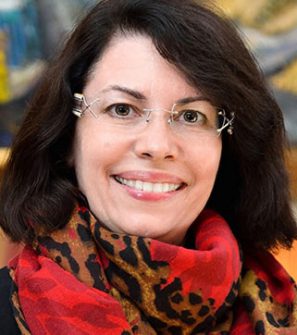 The Neurobiology of Trauma – What Is Happening in the Brain of Someone With Unresolved Trauma
Ruth Lanius, MD, PhD
Co-Editor of The Impact of Early Life Trauma on Health and Disease, Faculty at University of Western Ontario
Four important deficits found in people with early childhood trauma
The effect of childhood trauma on relationships – and what this means for treatment
How trauma alters connections within the brain
Strategies to repair the three areas of self damaged by early life trauma
The unique benefits of using a Stage-Oriented Approach to treatment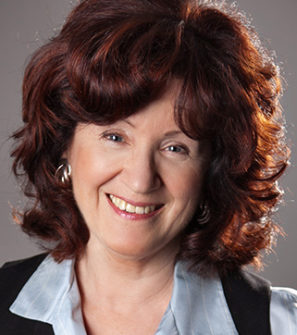 How Trauma Affects Intimate Relationships
Sue Johnson, EdD
Author of Hold Me Tight and Emotionally Focused Couple Therapy with Trauma Survivors, Director of the International Center for Excellence in Emotionally Focused Therapy
How to use couples therapy to strengthen attachment bonds in the face of trauma
Unique problems (and opportunities) in couples therapy with trauma survivors and their partners
Special considerations for first responder or military families
How to use emotionally focused couples therapy for treating trauma
TalkBack segment
Ruth Buczynski, PhD, Rick Hanson, PhD and Bill O'Hanlon, MS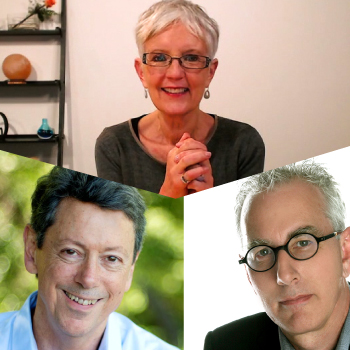 At the end of each of the six sessions, I'll be talking with Rick Hanson, PhD and Bill O'Hanlon, MS, in what has become known as the TalkBack segment.
For many participants this has become a favorite segment in the webinar.
The entire goal of this section is to focus your attention on how to apply what you've just heard to your clinical setting.
This is where you'll get even more ways to use ideas from the comprehensive training program in your work.
Register Here for Only $397
and get the video, audio, transcript, TalkBack, Next Week
in Your Practice, and QuickStart Guide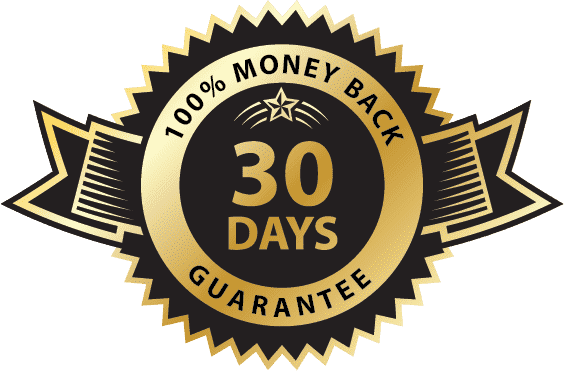 Here's the structure of this program…
Each session in this comprehensive training program is packed with critical information so that by the end, you will know how to use the latest developments to reduce debilitating symptoms, shorten treatment times, and help your trauma patients recover their lives.
You will have access to each of these expert presentations online.
With a

Gold Membership

, you
will get 5 powerful learning tools:
| | |
| --- | --- |
| | Downloadable videos of each webinar in the comprehensive training program |
| | Downloadable audios so you can listen on-the-go |
| | Professionally formatted PDF transcripts of each interview for you to refer to and even personalize with your own notes |
| | 3 additional bonus sessions complete with transcripts, audio and video recordings |
As a Gold Member, you'll have the valuable advantage of repetition. Watch or listen as often as you like and refer back whenever you want – all of the videos, audios, and transcripts are yours to keep permanently in your professional library. Practitioners have told us over and over again how repetition is the key to integrating knowledge and application into their work.
With a

Gold Subscription

You'll Get:
| | |
| --- | --- |
| | Downloadable videos and audios to watch or listen to when it's convenient for you |
| | TalkBack Segments to distill key ideas (this is where we "land" the session) |
| | Next Week in Your Practice sessions to give you concrete strategies to use with patients |
| | Printable QuickStart Guides to make review and action simpler than ever |
| | Professionally-formatted transcripts of the sessions |
| | Audios and transcripts of the bonus sessions |
Register Here for Only $397
and get the video, audio, transcript, TalkBack, Next Week
in Your Practice, and QuickStart Guide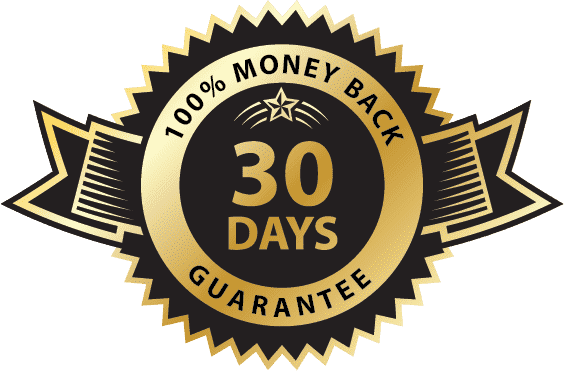 Can Trauma "Rub Off"?
Sounds silly, but you'd be amazed how many psychotherapists, physicians, nurses, police, firefighters and others in the care-taking professions are struggling with "secondary trauma" issues.
This type of "transference" happens far more frequently than previously realized.
To protect yourself and maintain your ability to help others, you need to know:
The three factors that influence tolerance to secondary stress
How we create self-induced trauma in our hospitals and mental health agencies
Why helping professionals are so addicted to intensity that they can't go home
The tools you must use regularly to effectively counteract secondary stress
Pay attention! These telltale signs may mean you and your staff are at risk for secondary trauma.
That's why we've added this special bonus for our gold members.
Three Bonuses


you'll get with a

Gold Membership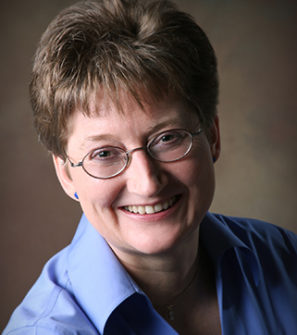 Tiring Trauma Out: How to Activate the Body's Natural Defense Mechanisms Against Trauma
Kathy Steele, MN, CS
Co-Author of Coping with Trauma-Related Dissociation, Licensed Psychologist, Clinical Director of Metropolitan Counseling Services
Recognizing and treating Mindflight – A phobia of inner experience
Why avoiding triggers doesn't work
How to help patients learn to recognize trauma-related triggers
Why distinguishing past from present is a critical element of healing
Take-home exercises for working with the triggers of dissociation
The phases of treatment – integrating Mindflight into Mindsight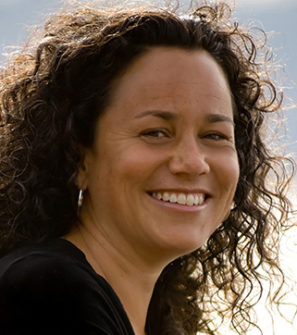 YOU as a Caregiver are Vulnerable to Secondary Stress – What You Need to Know About It
Laura van Dernoot Lipsky, MSW
Co-Author of Trauma Stewardship: An Everyday Guide to Caring for Self While Caring for Others, Director of the Trauma Stewardship Institute
Three factors that influence tolerance to secondary stress
Service rationing and its effect on staff members
How grandiosity can set caregivers and first responders up for a fall
Why people in intense professions can have difficulty with everyday life
The warning signs of secondary stress
Four steps caregivers can take to avoid secondary stress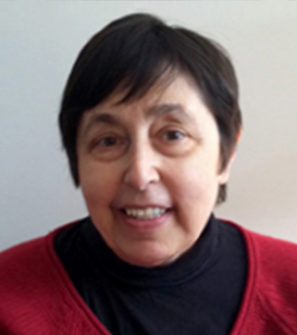 Overcoming the Unique Challenges of Treating Complex PTSD
Judith Lewis Herman, MD
Understanding complex PTSD – the long-term affects of repeated exposure to trauma
Why complex PTSD is tightly linked with harmful behavior
How to build an effective complex PTSD treatment
Using group therapy to help patients reconnect after years of trauma
How to identify people at risk for abuse
Register Here for Only $397
and get the video, audio, transcript, TalkBack, Next Week
in Your Practice, and QuickStart Guide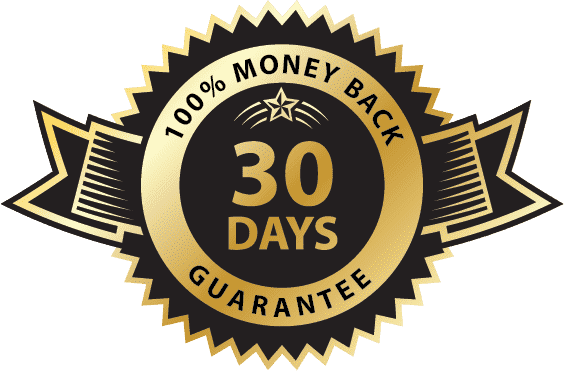 Here's What Your Peers Have Experienced In NICABM Programs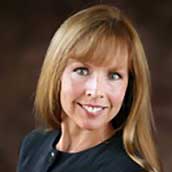 NICABM offers one of the best, if not the best continuing education for health and behavioral health professionals.
"Thank you so much for the quality top expert speaker information. I always feel confident I have state of the art skills during my work when I continue my professional education with NICABM."
Cynthia Beanblossom, MEd, LPC, Counseling
Anthem, AZ
After more than 25 years treating trauma patients...
"…I consider the "Treating Trauma series" as a precious tool as well as a gift. It was provocative, stimulating, facinating. Thank you to NICABM, I am looking forward for new series of this quality."
Jocelyne Beaudet, PhD, Psychologist
Sherbrooke, QC, Canada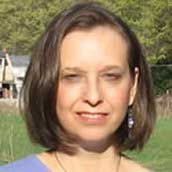 This series has enriched both my personal and professional life...
"…through inviting a different perspective which offers hope for clients suffering with trauma. The leading edge approaches presented are empowering, immediately applicable and engaging."
Anya Hricko, MA, Psychotherapist
Northhampton, MA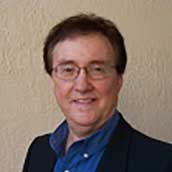 Very informative call...
"…I appreciated Dr. Levine's compassion as well as knowledge. I liked that the information was not merely informative but pointed the direction to practical use and can certainly be applied in numerous situations."
C. Paul Wanio, PhD, LMFT, LMHC
Lake Worth, Florida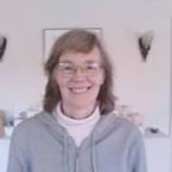 My life has changed forever...
"…and so have my closest friends who took my advice to register."
Claudia Mimick, MA Counseling Psychology, retired from a clinical private practice
Victoria, BC, Canada
---
These valuable sessions can get you quickly onboard with the VERY BEST treatments to use with your patients
The New Treatments for Trauma comprehensive training program brings a never-before group of experts together.
We'll give you a specially prepared agenda so that you have the framework for participating in each session.
You'll see how their applications can have a direct impact and how they can change the work you do. And at the end of each session we'll dive into even more applications with Rick Hanson, PhD and Bill O'Hanlon, MS so that you leave with take-home ideas every week.
The interviews are candid, in depth, and far-reaching.
They will reveal how you can use the latest trauma treatments in your work.
What can you expect to get from this new comprehensive training program?
| | |
| --- | --- |
| | Power-packed interviews with leaders in the field |
| | Total focus on learning and skill building that you can implement immediately |
| | Hands-on examples on how you can bring healing to unresolved trauma wounds |
---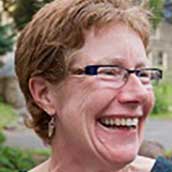 I've been an EMDR therapist, with a specialty in treating trauma, since 2000.
"This series elegantly brought together the most cogent, useful, and recent research about the mechanisms of traumatization, and the opportunities for repair. So much of what we offer as therapists can be described as "informed optimism". The concrete knowledge in the series gave me a huge bank of resources to draw upon, both for practical application in sessions with patients, and in the way I psycho-educate my patients about the process we are using."
Kate Halliday, MSW, Psychotherapist
Newfield, NY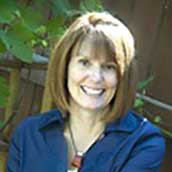 This has been a great opportunity to hear latest research and thinking in the trauma field.
"It is a valuable tool to help keep current and up to date in this rapidly growing field!"
Julie Uhernik, LPC, RN
Parker, CO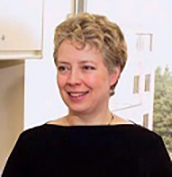 Listening to the series has changed how I practice with clients as well as shifted my own health and well-being in a radical way.
"I especially appreciate hearing both the scientific information provided by your speakers and how I can practically apply it in my work and personal life."
Lisa A. Kendall, Clinical Social Worker, Psychotherapist, Gerontologist
Freeville, NY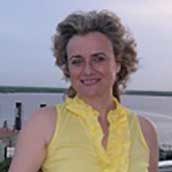 . . . I am certain of her full commitment to excellence . . .
"After participating in several of Ruth's educational programmes I am certain of her full commitment to excellence in what she offers to practitioners and academics alike. I greatly expanded my knowledge and skills…In my international work I deal with disadvantaged populations who may suffer from natural and man-made disasters and I feel reassured by learning more about how to help on the spot."
Rosario Galvan, M.A. Intercultural Communication, BSc Biology, Health Education
Extremadura, Spain
---
Trauma treatment can take your patients to new levels of emotional and physical well-being, even overcoming traumas that may have been haunting them for years.
We've seen practitioners fall short of achieving their goals with patients… and we've also seen practitioners succeed.
And the difference? Practitioners who succeed:
continue to learn
build new skills and gain confidence
listen to experts at the forefront
tune-in and update their skills on a regular basis
---
Mind/Body Medicine is making new in-roads and setting a new standard in the treatment of trauma…
So often, we find that previous tried-and-true approaches are just not keeping up.
As a matter of fact, we've seen where talk-therapy, a long-practiced approach, can so often re-traumatize.
The new applications are most compelling – it won't take long before you discover just how significantly trauma treatment has changed.
If these new ideas (that are showing such promising success) are not a part of your practitioner toolbox, your patients will miss out.
Get in on these fast-paced, idea-filled conversations during the next six weeks as I host six of my colleagues, experts in the field who are developing innovative approaches that can free patients from trauma's unyielding grip and bring healing to long-entrenched wounds.
---
Never has there been a more urgent time to learn as much as we can about the treatment of trauma.
Too many, disconnected and lost, suffer from trauma's devastation.
The challenge is here – it's up to us. Using up-to-date methods, we can cut to the core of unresolved trauma and bring new hope to the patients seek our help and healing.
But that's only if you know HOW!
So why not learn from the very best?
Don't delay. . . Sign up NOW!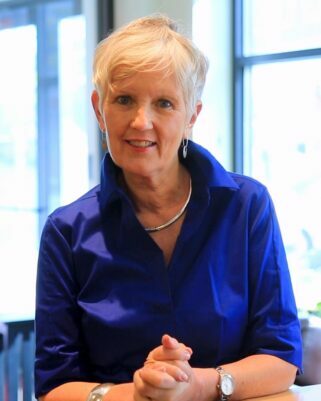 Course Director
Ruth Buczynski, PhD
Dr. Ruth Buczynski is a licensed psychologist and founder and president of The National Institute for the Clinical Application of Behavioral Medicine (NICABM). NICABM helps physicians, nurses, psychologists, social workers, and counselors – practitioners who have some of the most significant and life-changing missions on the planet – provide cutting-edge, research-based treatment strategies to their patients. For more than 35 years, NICABM has offered accredited training and professional development programs to thousands of practitioners worldwide.
You Are Protected By
NICABM's Money-Back Guarantee
We invite you to register for this comprehensive training program without any risk. Unless you are completely satisfied, we will refund your money. Just let us know within 30 days from the date of registration. We are that confident that you will find this information to be more than you expected.
Register Here for Only $397
and get the video, audio, transcript, TalkBack, Next Week
in Your Practice, and QuickStart Guide