In an Unspoken Voice: How the Body Releases Trauma and Restores Goodness
Peter Levine, PhD
Trauma is an injury caused by fright, helplessness and loss. Trauma can be transformed by engaging our innate capacity to self-regulate high states of arousal and intense emotions. Learn how to live robustly with pleasure and creativity in the face of the most painful assaults to our humanity.
When Trauma Stops Time: How to Apply Clinical Recovery Strategies
Diane Poole Heller, PhD
The "encapsulated child" is an un-integrated aspect of personal experience that has been split off due to childhood trauma or stress. When trauma is triggered, ego states defined by certain ages may still be experiencing the difficulties of a painful past. Through this hands-on session, learn how to access body wisdom, engage the encapsulated child, discharge energy caught in fear, and apply corrective experiences to meet previously unmet needs to evoke intrinsic capacities to heal.
The Neurobiology of Empathy
Babette Rothschild, MSW, LCSW
Empathy is a double edged sword: When used consciously, empathy gives us important insights into all levels of our client's experiences. But, when activated habitually or unconsciously, empathy might leave us reeling from the impact of lives that are not our own. This session will highlight the most relevant research on empathy, including the neurological and somatic mechanisms of transmission from one person to another. You'll put theory into practice with exercises that teach tools for maximizing the benefits and minimizing the risks of empathetic resonance.
The Treatment of War Trauma: A Biologically-Based Model
Laurie Leitch, PhD
Treating war trauma requires a different kind of method. So many of our nation's warriors come back wracked with physical and emotional symptoms, often oscillating between volatility and numbness. Learn how Trauma Resiliency Model: Veterans & Warriors, a biologically-based approach targets nervous system stabilization, sensory awareness and self-management. With this skills-focus approach, psychotherapists can help returning soldiers and their families to regain resiliency, independence and hope.
Healing the Mind through the Power of Story: the Promise of Narrative Psychiatry
Lewis Mehl-Madrona, MD, PhD
Psychiatry and contemporary mental health have largely failed in the biomedicalization of human suffering and pain. The narrative paradigm offers an elegant solution that bridges the knowledge of indigenous cultures with the findings of contemporary neuroscience. We will see how these changes will make us more compatible with indigenous thought and able to bridge their knowledge with our own.
The Central Park Jogger: Healing to Wholeness
Trisha Meili, MBA, MA
Shortly after 9:00 pm on April 19, 1989, a young woman out for a run in New York's Central Park was savagely beaten, raped and left for dead. Doctors despaired for her life and a horrified nation cried out in pain and outrage. Fourteen years later, Trisha Meili revealed her amazing story of survival and recovery in her best selling memoir, I Am the Central Park Jogger: A Story of Hope and Possibility. Listen as she shares her story; how her journey of healing clearly linked the mind, body and spirit and taught her to look at healing in a new way. Learn the lessons that allowed her to move beyond being a victim to reclaim her life and become whole.
Resource Tapping: Step-by Step Instructions for Managing Emotions and Reducing Anxiety with Trauma Patients
Laurel Parnell, PhD
Resource Tapping is a powerful and effective EMDR-related technique that uses imagery and bilateral stimulation to harness the power of inner resources. It is an effective, easy-to-use technique for ego strengthening, affect regulation and stress reduction in the treatment of trauma. This technique can be used to help rebalance the nervous system, activate the parasympathetic restoration cycle, and teach self-regulation. Participants will learn to interweave this mind-body technique throughout the course of treatment to help with anxiety, sleep problems, triggers, depression, and strong emotions such as fear, anger, and sadness.
The Rapid Healing of PTSD: How Energy Psychology Changes the Brain
David Feinstein, PhD
Disaster survivors and combat veterans who have suffered with years of PTSD are now finding strong healing and relief through energy psychology. We might wonder how tapping on acupuncture points can help cure PTSD when so many other treatments have met with resistance. In this seminar, learn what goes on in the brain during successful energy psychology treatments with PTSD and explore the impact of their clinical applications for your work with patients.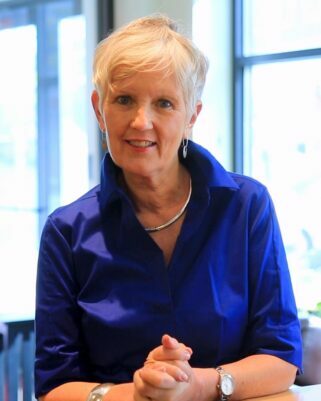 Course Director
Ruth Buczynski, PhD
Dr. Ruth Buczynski is a licensed psychologist and founder and president of The National Institute for the Clinical Application of Behavioral Medicine (NICABM). NICABM helps physicians, nurses, psychologists, social workers, and counselors – practitioners who have some of the most significant and life-changing missions on the planet – provide cutting-edge, research-based treatment strategies to their patients. For more than 25 years, NICABM has offered accredited training and professional development programs to thousands of practitioners worldwide.
Complete video series, including videos, audios, and transcripts for an additional payment of .
This package is normally priced at , but when you register today, you'll get the entire package for an additional payment of . That's over 50% off the regular price.
That includes modules of expert perspectives and practical strategies for working with the working with your client's trauma. And you can receive CE/CME credits for more.
Would you like to add CE/CME credits to your order for ?
Your order is processing...