Thank you for sharing your thoughts with us.
Please mark your calendar for this Wednesday as we look at . . .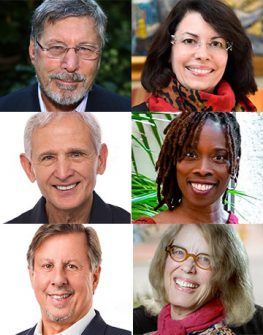 How to Ease the Pain of Trauma-Induced Shame
How to Recognize Shame Even When Clients Don't Think It's a Problem
Four Defenses Clients (and Sometimes Therapists) Use to Manage Shame
How Cognitive Approaches to Shame May Backfire and What to Try Instead
Two New Findings on the Neurobiology of Shame (and Their Clinical Impact)
How to Work with Moral Injury and Why Resolution Is Essential for Healing
Why Some Clients Get Triggered by Positive Emotions (and How to Help Them Safely Experience Positive Emotions Again)
If you'd like to own this session (along with the other 4 sessions in the Advanced Master Program on the Treatment of Trauma) sign up for a Gold Package.
With the Gold Package, you get all the videos, audio recordings, and transcripts of all 5 sessions:
How to Work with Emerging Defense Responses to Trauma (Beyond the Fight/Flight/Freeze Model)
How to Identify and Treat Dissociation (Even When It's Subtle)
Strategies to Treat Patients Trapped in the Freeze Response
How to Work with Patients Whose Trauma Triggers Problems in Their Current Relationships
How to Ease the Pain of Trauma-Induced Shame