Now 50% Off for a Limited Time
50% Off – Sale Ends Tomorrow
50% Off – Sale Ends Tonight
Inside a Client Session with Pat Ogden, PhD
A Moment-by-Moment Breakdown of Her Trauma-Informed Approach
One of the biggest challenges of helping clients heal from trauma is that we often work alone.
But imagine if you could look over the shoulder of one of the masters in the field as they work with an actual client suffering from PTSD.
Imagine being able to see, moment by moment, exactly how that expert helps the client calm arousal, revisit traumatic memories, and begin to integrate them in a way that's tolerable.
You'd also witness the various choice points and challenges that arise, and see how you might skillfully overcome them.
And beyond just seeing which techniques you might choose . . .
. . . what if you also got an in-depth breakdown of why those strategies are effective and when is the best time to use each one?
That's why we've teamed up with Pat Ogden, PhD to bring you exactly this. Presenting . . .
— New Short Course —
In Session with Pat Ogden, PhD – An In-Depth Look at Treating Severe PTSD
In this unique course, Dr. Ogden walks us through the video of her session with a war veteran suffering from PTSD.
You'll get to experience the struggles and successes of their work together – and all along the way, Dr. Ogden dives into the specific steps and interventions that helped set this client on the path to healing.
Here's just some of what you'll hear:
One Key Approach to Help War Veterans Integrate Their Experiences In a Way That's Tolerable
One Practical Way to Work with Combat Survivors, without Retraumatizing Them
Helping Clients Gain Back One Critical Ability That Is Often Lost During Trauma
How to Work with Clients at the Edge of (But Still Within) Their Window of Tolerance
Specific Psychoeducation to Give Clients When Working with Traumatic Memories
Two Ways to Resource Clients to Help Them Track Their Arousal
One Barrier That Can Prevent Clients from Accessing Bodily Sensations (and How to Overcome It)
How to Avoid Exacerbating Symptoms When Helping Clients Process Trauma
When you purchase the course, you'll also receive an invitation to:
Beyond the Client Session – A 90-Minute
LIVE

Q&A

with Pat Ogden, PhD

on December 12, 2022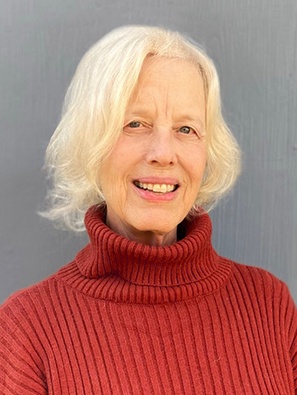 In this live video Q&A, you'll have the chance to do a deeper dive into the ideas and strategies Dr. Ogden introduces in the course.
During the interactive call, you'll also have the opportunity to ask Dr. Ogden questions about her specific choice points, her challenges, and her breakthroughs with her client.
Not only that, but you'll be joining other like-minded practitioners on this call. And so often, one of their questions may spark a new insight for you, that you can apply with your client.
So when you purchase the course, you'll receive the link to join the live video Q&A with Dr. Ogden, happening on December 12th.
Here's What You'll Get:
Everything is yours to keep forever in your professional library
| | |
| --- | --- |
| | Downloadable video and audio to watch or listen to when it's convenient for you |
| | A professionally formatted transcript of the session |
| | A live Q&A video call with Pat Ogden, PhD |
| | A recording and transcript of the live Q&A call with Pat Ogden, PhD |
| | Special bonuses to give you even more strategies for helping clients heal from trauma |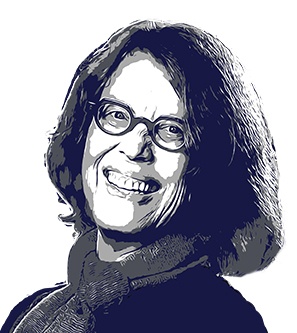 Pat Ogden, PhD is a pioneer in Somatic Psychology. She's the Founder and Director of Sensorimotor Psychotherapy Institute (SPI) and Co-founder of the Hakomi Institute.
Pat developed Sensorimotor Psychotherapy as an alternative approach to treating trauma and attachment issues, and includes somatic, emotional, and cognitive processing and integration.
She is the author of Sensorimotor Psychotherapy: Interventions for Trauma and Attachment.
Starting Today, This Program Can Change the Way You Practice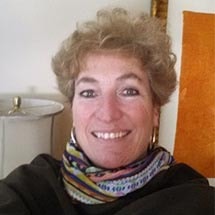 . . . I feel so fortunate to have this access to brain power, experience and research synthesis . . .
"When I listen to the experts talk openly about their experience, I feel so fortunate to have this access to brain power, experience and research synthesis on cutting edge issues! I go back to the videos to reinforce things that will assist my clients."
Mary Logan, Counselor
Ipswich, MA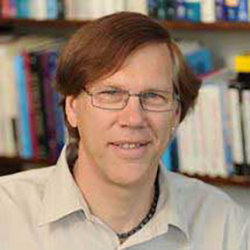 I benefit, my practice benefits, and most important my clients benefit . . .
"I live in Nova Scotia and have limited travel funds at the university at which I work. The series provided by NICABM gives me the rare opportunity to listen to the leaders in the field. As a result, I learn valuable information that would not otherwise be available to me. I benefit, my practice benefits, and most important my clients benefit from the knowledge and wisdom I gain from the series."
David Mensink, PhD Counseling Psychology, Psychologist
Halifax, Nova Scotia, Canada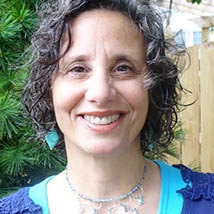 . . . some dare to go the extra journey to research and educate
"These NICABM series keep me afloat, in touch, on track, well trained in my field, and more personally healthy. The best aspect, though, is that I feel validated and comforted knowing that some dare to go the extra journey to research and educate, so I can walk the path to health, and can share with others."
Mary Corsello-Vilcheck, LCSW
Midlothian, VA
Why the Transcript Is Essential:
 Click the image to enlarge 
The transcript makes it easy to go back and double check concepts, citations and names that are mentioned
We put in a table of contents to make it easy for you to find the exact part of the webinar you need
Having the concepts already written allows you to take notes on how you're going to use the ideas rather than transcribing the ideas
Some people simply learn better by reading than by listening or watching
You will be able to print out and share techniques presented in the session with your patients

"I really liked being able to follow along with the transcripts as I listened…it was nice not to feel like I had to take notes. I really feel like I remember more when I both hear and see at the same time."
Mary Ellen McNaughton, Masters in Counseling, Psychology Counselor
Kelowna, British Colombia, Canada
You Are Protected By
NICABM's Money-Back Guarantee
We invite you to register for this comprehensive training program without any risk. Unless you are completely satisfied, we will refund your money. Just let us know within 30 days from the date of registration. We are that confident that you will find this information to be more than you expected.