The Advanced Master Program on the Treatment of Trauma:
A 5-Module Training Program
Get permanent access to all 5 modules, plus transcripts, application sessions, and bonus content.
Now 50% Off for a Limited Time
Register here to watch for free at the time of broadcast.
Treating trauma is some of the most demanding, complex work we do.
When a patient has experienced trauma, many of the ways we've been trained to establish safety and build rapport may fail us.
For a client who's experienced trauma, relationships might feel unsafe. Eye contact can be frightening.
Perhaps most challenging, patients can get easily triggered during their session.
When this happens, their nervous system gets flooded, cognition is knocked offline . . .
. . . and they may not be able to process much in words.
At this point, cognitive behavioral approaches, psychoeducation, and insight-based techniques become ineffective, or even counterproductive.
But the way we understand trauma and how to treat it has evolved, even in the last several years.
We've gone beyond the traditional fight/flight/freeze model, and we're learning how to work with additional defensive adaptations that clients make to survive trauma.
We're finding new strategies that help clients feel safe and grounded at the level of the nervous system.
We have fresh insights into how to help patients whose trauma history is derailing their current relationships – the very relationships that can be powerful sources of strength, comfort, and support as they heal.
And we're learning how to identify and work with the subtle (as well as obvious) ways that clients dissociate . . .
. . . as well as the equally subtle micro-interventions that can help your client come into the present and become a more stable, emotionally mature adult – capable of intimacy and flexibility, and equipped to see the world with nuance.
When we're able to help clients rewire their trauma response,
it can have a profound effect on healing.
Promising clinical research and evidence-backed strategies can lead our practice in new directions.
That's why we've developed an advanced program that gathers all the latest information on the treatment of trauma . . .
. . . and we're calling all practitioners, all over the world, to join us for the next five weeks as we focus on the latest findings on trauma and its treatment.
Introducing the Advanced Master Program on the Treatment of Trauma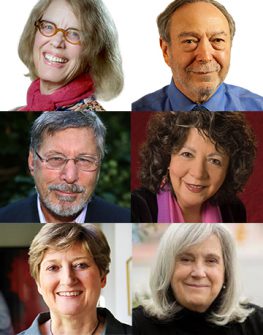 How to Work with Emerging Defense Responses to Trauma (Beyond the Fight/Flight/Freeze Model)
Pat Ogden, PhD   Stephen Porges, PhD   Bessel van der Kolk, MD  
Janina Fisher, PhD   Kathy Steele, MN, CS   Deb Dana, LCSW  
Ruth Lanius, MD, PhD   Thema Bryant-Davis, PhD
3 Alternative Defense Responses to Fight-Flight-Freeze (and How to Identify Them)
The Profound Impact These Defense Responses Can Have on Your Client's Relationships
The Least Understood Defense Response – and Why It May Produce the Opposite of What Your Client Wants
Why These Defensive Responses Can Leave Your Client Vulnerable to Further Trauma
How to Identify and Treat Dissociation (Even When It's Subtle)
Peter Levine, PhD   Ruth Lanius, MD, PhD   Stephen Porges, PhD  
Bessel van der Kolk, MD   Thema Bryant-Davis, PhD  
Kathy Steele, MN, CS   Janina Fisher, PhD  
Bethany Brand, PhD   Pat Ogden, PhD
Key Signs and Symptoms That Let You Know Your Patient Has a Tendency to Dissociate
Structural Dissociation – What It Is and 3 Distinct Ways to Work with It
How Trauma Affects the Brain and Body – and Why That Can Lead to Dissociation
Common Mistakes That Stall Treatment with Clients Who Dissociate
2 Difficult Challenges of Working with Dissociation – and How to Overcome Them
When Dissociation Is Triggered in a Medical Environment: Key Considerations for Medical Professionals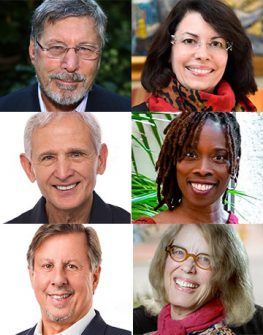 How to Ease the Pain of Trauma-Induced Shame
Bessel van der Kolk, MD   Ruth Lanius, MD, PhD   Peter Levine, PhD  
Thema Bryant-Davis, PhD   Richard Schwartz, PhD   Pat Ogden, PhD  
Janina Fisher, PhD   Kathy Steele, MN, CS   Stephen Porges, PhD  
Martha Sweezy, PhD, LICSW   Deb Dana, LCSW   William Nash, MD
How to Recognize Shame Even When Clients Don't Think It's a Problem
4 Defenses Clients (and Sometimes Therapists) Use to Manage Shame
How Cognitive Approaches to Shame May Backfire and What to Try Instead
2 New Findings on the Neurobiology of Shame (and Their Clinical Impact)
How to Work with Moral Injury and Why Resolution Is Essential for Healing
Why Some Clients Get Triggered by Positive Emotions (and How to Help Them Safely Experience Positive Emotions Again)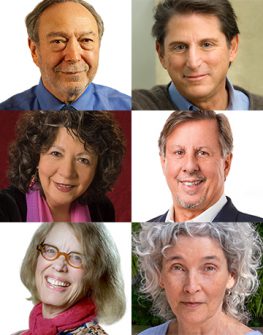 How to Work with Patients Whose Trauma Triggers Problems in Their Current Relationships
Stephen Porges, PhD   Terry Real, MSW, LICSW  
Janina Fisher, PhD Richard   Schwartz, PhD   Pat Ogden, PhD  
Martha Sweezy, PhD, LICSW   Bessel van der Kolk, MD  
Ruth Lanius, MD, PhD   Deb Dana, LCSW   Thema Bryant-Davis, PhD
An Important Issue That Must Be Addressed BEFORE You Can Build Your Client's Relationship Skills
How to Help Clients Speak For, Not From, Their Wounded Inner Part
An Expert Strategy to Help Clients Understand the Implicit Memories That Fuel Conflict in Their Relationships
2 Distinct Types of Relational Trauma (and Specific Approaches for Working with Each)
Why Clients Re-Enact Past Relationships (and How to Help Them Stop the Cycle)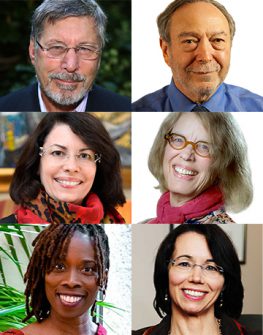 Strategies to Treat Patients Trapped in the Freeze Response
Bessel van der Kolk, MD   Stephen Porges, PhD  
Ruth Lanius, MD, PhD   Pat Ogden, PhD   Thema Bryant-Davis, PhD  
Bethany Brand, PhD   Deb Dana, LCSW   Janina Fisher, PhD  
Kathy Steele, MN, CS
The First Thing to Do When You Recognize Your Patient Is in Freeze
Clear-Cut Interventions for Bringing a Client Out of Freeze During a Session
What NOT to Do When Your Patient Is Frozen
How to Help Patients Identify What Triggers Their Freeze Response
A 4-Step Process That Can Help Patients Regulate Their Freeze Response
A Simple Strategy That Can Help Patients Gain a Sense of Control Over Their Freeze Response