Transformational Moments: Moving Memory from Wound to Wellness
Diane Poole Heller, PhD Stan Tatkin, PsyD, MFT
More than the "talking cure" – Why Healing into Wholeness Takes the Active Participation of at Least One Other Brain, Mind, and Body to Repair Past Injuries
How to Use a One-on-One Therapeutic Relationship (or One that is Intimate and Loving) to get More Effective Healing
Why Using Bottom-up Therapeutic Approaches and Invitational Language Can Help Pique a Client's Curiosity and Get them More Engaged in Healing
How Micro-Tracking of Arousal Can be Used to Build ANS Capacity and Support an Attitude of Allowing and Exploration
Trauma, the Freeze Response, and Its Clinical Syndromes
Robert Scaer, MD
The Neurophysiology of Traumatic Stress and Its Application to the Diagnosis of PTSD
Why Trauma Victims are Subject to Such a Wide Variety of Health Problems, and How Trauma Often Contributes to Their Onset
Dissociation and the Freeze Response – Why Its Particularly Applicable to So Many Diseases (Including Fibromyalgia, Chronic Fatigue, Interstitial Cystitis, Reflex Sympathetic Dystrophy, Mitral Valve Prolapse, Phantom Limb Pain, and Whiplash Syndrome)
PTSD and the Neurobiology of Disconnection
Amy Banks, MD
Why Interpersonal Violence Can Cause Such Long-Standing Damage to So Many Aspects of a Person's Life
Why the Destruction of Relational Trust is Often the Biggest Barrier to Healing
What it is about Trauma that Makes a Biological Impact on the Brain and the Body, and How the Dysregulated Chemistry of PTSD Can Dramatically Change Behaviors and Ultimately, Relationships
How to Integrate Specific Strategies for Balancing the Chemistry in Early Stage Trauma Work in a Way that Can Facilitate Movement Back into Healthy Relationships Where Healing Can Take Place
The Natural Cycle of Change in Healing Trauma: The Collaborative Change Model
Mary Jo Barrett, MSW
Why Views on PTSD and Complex Trauma are Changing
The Collaborative Stage Model: A Three-Stage Model for Gathering Information, Stucturing Treatment, and Matching Interventions to a Client's Specific Needs (and How to Explore the Natural Rhythm of Change within Each Stage)
If, When, and How to Integrate Specific Techniques into Your Practice: EDMR, Behavior Therapy, Cognitive-Behavioral Therapy, Thought Field Therapy, and Yoga Centered Therapy for Family, Groups, or Couples
Resolving Patients' Motivational Impasse
Brad Sachs, PhD
Why Patients Are Unable to Make Progress and Catalyze Positive Changes Despite Their Genuine Desire to Do So
What are the Intra-Psychic, Interpersonal, and Societal Reasons Why Individuals Become "Stuck"
How to Get Your Clients Past an Emotional Impasse: Clinical Insights and Strategies You Can Apply to Effectively Facilitate Motivation and Personal Responsibility
How You Can Help Patients Reclaim Their Intrinsic Autonomy, Initiative, and Determination Using Proven Techniques
The Rapid Healing of PTSD: How Energy Psychology Changes the Brain
David Feinstein, PhD
Why Disaster Survivors and Combat Veterans Who Have Suffered with Years of PTSD are Now Finding Strong Healing and Relief through Energy Psychology
What Goes on in the Brain during Successful Energy Psychology Treatments with PTSD
Why Tapping on Acupuncture Points Can Help Cure PTSD When So Many Other Treatments Have Met with Resistance
How the Clinical Application of Energy Psychology Could Impact Your Work with Patients
Brain Imaging and PTSD – Why You Might Want to Hold off on a Pharmaceutical Intervention
Douglas Bremner, MD
What Brain Imaging Studies Have Suggested about PTSD, and How It Can Alter Many Different Systems in the Brain
How Medications Could Counteract the Effects of Stress on the Brain in Patients Suffering From PTSD
How Brain Research Can Have an Impact on Our Treatment Techniques, and Why PTSD is Associated with Lasting Changes in the Brain and Neurobiology
Emerging from War and Natural Disaster: An Expanded Circle of Healing
Raymond Scurfield, DSW
Exploring the Converging Dynamics of Loss, Disorientation, and Being Forgotten that Confront Those Who Survive through the Eyes of a Vietnam Veteran, Katrina Survivor, and Mental Health Provider
What are the 10 Myths, the "percentages of responsibility" that Address Trauma-Related Blame and Guilt
Why the Expanded Circle of Healing Goes Beyond CBT
How to Creatively Pair Trauma Negatives with Trauma Positives as a Healing Paradigm to Therapeutically Attend to Politically-Related Issues and Multi-Generational Therapy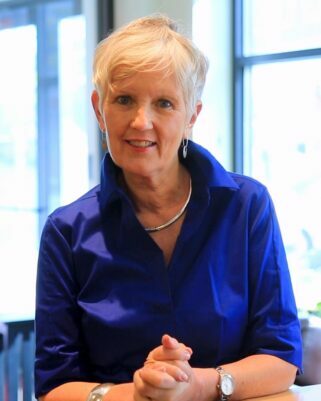 Course Director
Ruth Buczynski, PhD
Dr. Ruth Buczynski is a licensed psychologist and founder and president of The National Institute for the Clinical Application of Behavioral Medicine (NICABM). NICABM helps physicians, nurses, psychologists, social workers, and counselors – practitioners who have some of the most significant and life-changing missions on the planet – provide cutting-edge, research-based treatment strategies to their patients. For more than 25 years, NICABM has offered accredited training and professional development programs to thousands of practitioners worldwide.
8-Part Audio including transcripts for an additional payment of .
This package is normally priced at , but when you register today, you'll get the entire package for an additional payment of . That's over 50% off the regular price.
That includes modules of expert perspectives and practical strategies for working with your client's trauma. And you can receive CE/CME credits for more.
Would you like to add CE/CME credits to your order for ?
Your order is processing...