Terry Real, MSW, LICSW

Terry Real, MSW, LICSW, is a renowned family therapist and the founder of the Relational Life Institute.

Through his relationally-oriented approach, Terry helps his clients build the connections they desire, including helping couples to achieve greater intimacy and helping individuals develop a sense of personal fulfillment and vitality.

Terry is also the bestselling author of several books on helping clients strengthen relationships, including How Can I Get Through to You: Closing the Intimacy Gap Between Men and Women and I Don't Want to Talk About It: Overcoming the Secret Legacy of Male Depression.
Check out a course featuring Terry Real, MSW, LICSW:
The Advanced Master Program on the Treatment of Trauma
12 CE/CME Credits Available
Working with the Pain of Abandonment
4.25 CE/CME Credits Available
Find out more about how Terry Real helps clients strengthen their relationships:
[Infographic] How Trauma Can Affect Adult Relationships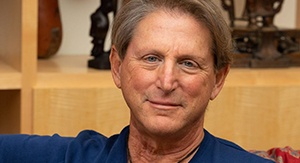 When Depression Doesn't Look Like Depression
How do we help clients when their depression . . .